---
---
Online shopping has become a big niche amongst millennials today. Why? Well, because it's convenient and 90% of times, you can settle now for what you want rather than what you get. This ease has now led almost everyone to get on the digital domain and prefer online shopping to a physical one. Now, many people still tend to overspend when it comes to online shopping. There are some easy and effective ways to control this. This post will tell you the ten best tips that will help you save money while shopping online. 
 1. Make use of comparison sites:
 If you didn't have an idea about the comparison site, then now is your chance to know and save actual money on all your online transactions. Comparison websites help you compare the prices of a particular product on different websites. This will now help you select between the site that has the best value for money. For example, a product is priced at €24 on one site. With comparison websites, you will now see different websites selling the same product but at different price ranges. You can now take a pick from the lowest and the most affordable website here to save money.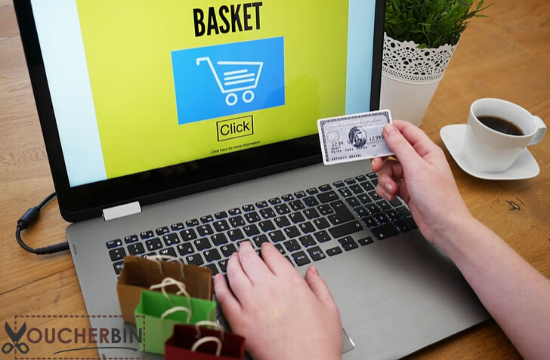 2. Cashbacks, coupons, and discounts:
 Before getting on to buy products on your wish list or things you need, ensure that you are always checking out the best offers, rewards, cashback, coupons, or discounts. Many dedicated coupon websites will help you get the best discount codes to help you with your purchase. Make sure to make the best of it. If you are looking to get the best deals possible on a wide range of products, then you should check out Ali Express. The site if offering anywhere from 19% to 69% on its products. 
 3. Get a deal on live chat:
 You thought online customer support was only for handling grievances? Think again. Striking a conversation with the online helpers can help you save a lot of money on a myriad of products and get you the best deals possible. All you need to do is do some haggling on your end, and you are good to go. One can score anywhere between 10-14% percent on the different products available. 
 4. Shop on Mondays:
 Well, it's true. Recent research conducted done by comparison websites we talked about earlier found that online shoppers tend to get good deals on a wide variety of products at the beginning of the week rather than a mid-week or the end of the week. This is also the time when retailers have more time to make purchases. Prices during the beginning of the week, midweek, and the end of the week tend to be 16-18% higher. Deck up this December with a myriad of choices for yourself and your loved ones. Get onto the Fashion World and get up to 50% on all items. 
 5. Shop directly:
 It makes sense to shop directly rather than using websites that stave off their commission and put out products with their margins. In many instances, you will find a product costing more than its usual retail price simply because in a place like Etsy or Amazon. An excellent way to save money in such cases is to directly go to the main website and make a purchase there. There will always be a difference in prices. 
 6. Don't forget to subscribe to newsletters:
 We suggest making a separate email account for all your shopping endeavors and subscribing to newsletters. These come in handy whenever you are heading to the website next for any purchase. Newsletters come as a bonus for subscribers wherein many products are offered on the best discounts for being a loyal base. 
 7. Leave your cart the same way:
 This may seem like a strange idea but believe that it works just fine. Ensure, however, that you are signed on to the website, so this way, your cart loads up immediately again from last time. Some retailers, more likely most, will provide discounts for you to get to purchase again rather than abandoning your cart. This is an excellent way to save some money back. 
 8. Avoid delivery charges:
It will happen so many times that you find a good deal for yourself, and a pesky delivery charge comes as a buzzkill. Many online shopping websites like the likes of Amazon and E-bay offer customers to pick their products from a store rather than having them delivered to you. You can select your nearest store and get your product without the need to have the products offered to you at higher the cost.
 9. Look for price-drop refunds:
 Another right way to save money on your purchases is to look for price-drop refunds. Many times we see products at a lesser price one day but see a shot up the price the very next day. If you make it a point to contact your merchant within a few days of checking the product, you can get a price drop refund on the same. 
 10.Get price drop alerts:
 If you have been following products of your choice for some time, you will see a price dip or increase depending on the demand and supply of it. You can make use of websites like Price Spy or Camel Camel Camel that track prices on shopping websites and tell you the latest trend, thus helping you save money. 
 There you have a list of the ten best money-saving tips that you can use while shopping online. Remember to be a smart shopper always.