---
Working Class Heroes free delivery discount code: 10% off orders >£100 .



---
Popular Working Class Heroes deal vouchers: 10% off Carhartt products .



---
Latest Working Class Heroes promo code: 5% off Adidas products .
About Working Class Heroes
Working Class Heroes has been around since 2006 and has made it its mission to offer the finest street wear for today's man. The site is owned by a small group that focuses on ensuring that it gets in touch with its customers and looks for only the best possible products that they could use for their fashion requirements. It has grown over the years to include thousands of products in all forms from an extended number of big-name brands. The goal of the site is to ensure that all people have the products that they need when looking to get the best possible appearances that they could ever have out on the street.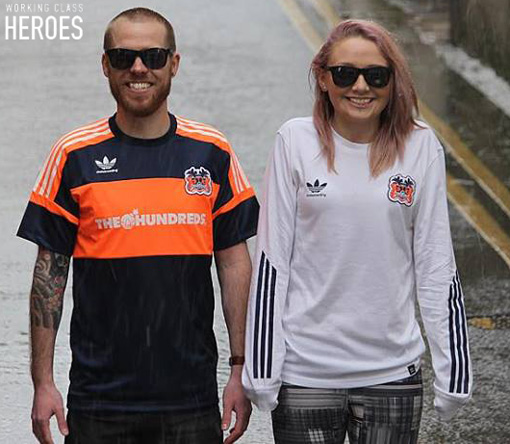 The site particularly takes pride in its do-it-yourself culture. The site is run by a skeleton crew that focuses on ensuring that customers can get access to the products that they want from all the top-name brands that are available on the market right now.
Amazing Deals
Free standard delivery throughout the United Kingdom
Discounts of up to 40% off on individual products around the site
10% off on products from specific brands throughout the year
Save 15% on Glassy Sunhaters Leonard Sunglasses Wood Light
Carhartt Wild Rose Short Sleeved Shirt Blue for £65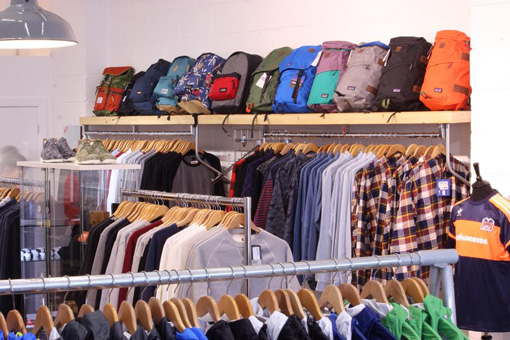 Usage Of Voucher Codes
You can find many different voucher codes that you can enjoy having for when you are looking to get the most out of your products. These codes often include deals on specific brand names and can go for an entire order in some of the best cases. The voucher codes that are available for use today include many choices that fit in perfectly with what people are looking for and it is especially easy to use different codes:
Add the products that you want to get into your shopping cart.
Make sure you have an account with the site. It is free to get your own account.
Enter in your payment and delivery information.
Add the proper voucher code into the checkout section as you enter in items.
Look to see on the total value of your order that the voucher code has gone through as required.
At Working Class Heroes YouTube channel get to know more about their latest collection of products. Check out this video on Jake Wilson biking around using latest collection of Working Class Heroes Clobber.
Rewards Are Available
People who buy products on the Working Class Heroes website can get special rewards throughout the year. These rewards are often found through the emails that customers can get on a regular basis. Rewards can include special deals that are available to those who have bought products in the past as well. The terms of these rewards can vary but they often entail deals of 10% or more off on different orders and products throughout the site. The rewards are given out by email and can come every month.
Customers can also choose to enter in their email addresses at the top of the main site. A customer can do this by going to the Exclusive Offers section of the site and then entering in details on one's email address. This will give the customer access to various special updates and reports on the latest and most appealing products that are available for sale right now.
Products Range
The products that people can get through Working Class Heroes are amazing items that can be ideal for all those who want to get the most out of whatever they want to wear. The site sells products from an extended number of popular brands including Nike, Adidas, Carhartt, Vans, Levi's, the North Face and Patagonia. The types of products that are available here are especially varied and include the following popular choices:
Trainers and shoes
Sandals
Jackets
Hoodies
Jeans
Polo shirts
Traditional shirts
Shorts
Trousers
Jackets
Assorted accessories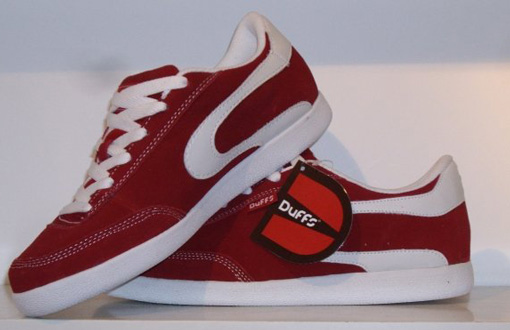 The products that are available here are easy for people to search through. The main page for the site includes details on different kinds of special discounts as well as pictures of all kinds of items. Customers can even browse through the site to look for specific products based on the particular brands that they want to buy products from. Looking for the best in town without burning a hole in your pocket on latest collection of fashion clothes and shoes for your entire family from top sellers like Jolly Chic and Moss Bros always visit our site.
Learn More!
People can learn more about all the many things that are available on the site by going to the News and Updates section on the bottom part of the page. The information here includes details on the newest products that are available for sale here as well as the newest trends in the world of street fashion. The trends and points that are listed on this part of the site include details on all sorts of fine fashions and products that all people can enjoy using and wearing for their many different needs as they are out and about.
Delivery Points
Standard delivery is available for free throughout the United Kingdom. Customers can get their orders sent out on the same day after ordering before 14 on that day.
There is also a fourteen-day return policy where customers can choose to return items for free in the event that whatever they get is not to their liking. The policy was designed to ensure that customers will be able to return their items with ease and that there will not be any questions or hassles coming out of the process of getting a return taken care of in some way.
Social Media Links
Contact Details
Working Class Heroes
40-44 Market Street
Ulverston
Cumbria LA12 7LS
Customer Care: 01229 585493
Email: sales@workingclassheroes.co.uk