Weight Watchers Discount Codes August 2020
Use our Weight Watchers vouchers for a wide range of products and purchase them at incredibly low prices. These Weight Watchers discount codes expire soon, so act today and save big.



---
At Weight Watchers pay £19.95 for 3 months and apply for meeting, online and app subscription.



---
Go for online shopping at Weight Watchers and receive free delivery when you spend £45 or more on your order!



---
Be it a roasting or baking, you can do anything at a fingertip with the purchase of cookbooks from Weight Watchers. Grab it at half price!



---
Get unlimited access to weekly group meetings by subscribing weekly meetings at Weight Watchers. Subscribe now to learn & discuss new topics every week.



---
Pay 25% less on the purchase Savoury snacks only at Weight Watchers. Limited time offer!



---
Follow through this link and join Weight Watcher's 6 months Online subscription plan at £10.95/Month.



---
Sign up with Weight Watchers for free to receive newsletter, updates & more savings offer on your order.



---
Apply for meeting + online subscription at Weight Watchers for a discounted price of £17.95 per month.
About Weight Watchers
For over 50 years, Weight Watchers have been helping millions of people lose weight! With the philosophy of making weight loss fun and tasty, everyone at weight watchers knows just how hard it can be and believe working together can really help - rather than doing it alone. The Weight Watchers way involves a number of options of joining in and losing weight in the best way for you. From attending their meetings to receive guidance and personal coaching or focusing on your weight loss solely online, with the benefit of the online community, there is a way for everyone with Weight Watchers.

Focusing on food, Weight Watchers what you to enjoy what you love most, but in a way that allows you to also lose weight at the same time. All meals are not just nutritionally beneficial, but are created to be just as tasty too - with healthy servings to make sure you don't go hungry!
Online, you'll also find the added benefits of recipes, meal places, videos and more - including access to the Weight Watcher community for support, help and guidance when you need it from people in the same situation as you.
Products
With Weight Watchers Simple Start, you can get access to hundreds of healthy yet delicious meals to help kick start your weight loss. You've then got two ways of joining to choose from. Monthly Pass allows you access to online offerings via mobile and the internet and the ability to attend meetings whereas Online is simply that, mobile and internet access without the meetings included. For similar product range and savings, you can also check Weight World and DesirableBody.co.uk!
Top Deals & Offers
Special Offers - Half price sale.
Buy a pack, save a packet!
Get tips, recipes & special offers by signing in to the newsletter.
How to Saving Using Your Offers
Are you yet to use your first discount code online or just want a little recap on how it all works - no problem at all. Just follow our few simple steps below and you'll be ready to start saving in no time at all.
Head over to the Weight Watchers website, browse through all of the information to make sure you are comfortable with your options.
When you're ready, select the subscription that suits you best.
Add it to your basket.
When you're ready and are certain you have what you need, click through to checkout.
Here is where you can then add any discount codes that you may have and click 'apply'.
Check that your payment information and delivery details (if any) are entered correctly.
Finally, submit your order and you're all done!
Top Categories
When you're browsing online with Weight Watchers, there are plenty of categories, details and information to choose from. Find out How It Works and well as information on Food & Recipes, Health & Beauty, Success Stories, Community and Shop. As you browse each category, you're given more options to ensure that you have all the information you need to decide which Weight Watchers package will suit you best.
Did you know that Weight Watchers are on YouTube? Subscribe to their channel today in order to spot special behind the scenes videos from their photoshoots and adverts, great recipes and their latest offers! Watch below for their latest video, featuring their latest advert titled 'Satisfaction Guaranteed'.
ProPoints Plan
The ProPoints Plan at Weight Watchers is a unique way to eat the foods you love, yet still have control over your diet so that you can lose weight. Under the ProPoints system you can actually eat what you want, but in a way that is measured. Each food will have a ProPoints value associated with them. Per day you can only eat a limited number of these points, and for that reason the amount of food you are eating will be under control.
Weight Watchers offer a monthly plan that will give you access to a personalized plan so that you eat the right number of ProPoints per day in order to meet your weight loss targets. The great thing about the plan is that you get to access it via different media platforms which includes internet, mobile, meetings and online chat. There are a number of meetings taking place around the UK, so check out the Weight Watchers website to see if there is one near you. Opting for a meeting is a great way to meet like-minded people who are also in a mission to lose weight. You get to share your experience, get some motivation and perhaps even make some friends.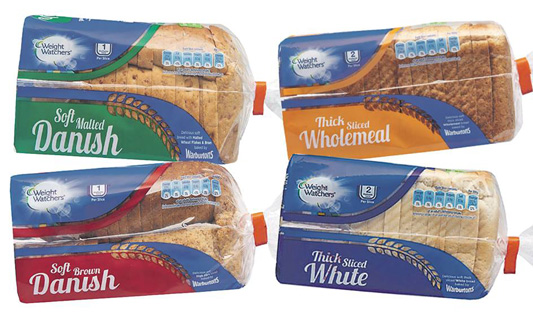 Free E-mail Newsletter
By visiting this page, you get access to the Weight Watchers e-mail newsletter. It will be sent straight to your inbox, all you have to do is hand over your e-mail address. It's worth signing up for this newsletter because you'll get the following:
Hundreds of tips and secrets that have already worked for other Weight Watchers members.
Updates on any new sales and promotions that Weight Watchers is running.
Lots of inspirational stories so that you can get motivated on your quest for losing weight.
Lots of recipes with an explanation of how many ProPoints are being used up.
For the time it takes to hand over your e-mail this free newsletter is certainly worth the investment of time. You'll find that each time the newsletter hits your inbox you'll learn something new.
Support and Advice
With weight loss, we all know how important it is to feel like you have the right support and have access to helpful advice. Weight Watchers have become specialists in their field because of this. Not only do they provide you with access to their experiences and knowledgeable member of staff, but you also have to option to join the online community and receive support, recipes, advice and information from others on the Weight Watchers Programs.
You'll never feel alone on your diet with Weight Watcher. Choose from helpful videos, recipes, offers, health tips, fitness advice and much more with the online community.
Connect With Weight Watchers
Are you social? So are weight watchers! Follow them on your favourite social channels to stay up to date with all of their offers, promotions, discounts and news!
Contact Weight Watchers
Weight Watchers Customer Service
Millennium House
Ludlow Road
Maidenhead
Berkshire
SL6 2SL
United Kingdom

Costumer Care: 0345 345 1500
E-Mail: uk.help@weightwatchers.co.uk