Web-Blinds Discount Codes June 2019
Use our Web-Blinds vouchers for a wide range of products and purchase them at incredibly low prices. These Web-Blinds discount codes expire soon, so act today and save big.
VoucherBin > Stores >

Web-Blinds

:

9

Active Vouchers



---
Purchase from a wide range of made-to-blinds at Web-Blinds and save up to 50% on your orders. Shop now to save big!



---
Shop for curtains, shutters, venetian blinds and many more from Web-Blinds above £99 to get free delivery on your orders. Check out now!



---
Shop for casual and contemporarily designed Pluto Stone Pencil Pleat from Web-Blinds at a reduced price of 25%.



---
Web-Blinds provides shutters that are tailor made to your precise specification and is offered with reduced price of 20%. Check now to save!



---
Order from a huge range of roman blinds offered for as low as £17. Check out now!



---
Shop for the stylish Vertical Binds from Web-Blinds and get the fresh look to your study room for £20 only!



---
Wooden Blinds from Web-Blinds are simplest yet super stylish will coordinate beautifully with any décor scheme. Shop for £10.58 only!



---
There are certain accessories or items of furniture that will always provoke a smile; Roman blind is one of them. Shop at Web-Blinds from £18.59!



---
At Web-Blinds you will find the varieties of blinds at cheaper rates. Don't miss out this summer sale!
About Web-Blinds
Web-Blinds is a retailer that offers an extensive variety of different blinds for all customers to add around their homes. It sells wooden, Venetian, Roman and vertical blinds among many other products as well as curtains and shutters and parts for such associated products.
Association With Hillarys
Web-Blinds have been around for more than a decade but the company has particularly become popular as a part of Hillarys, a company dedicated to home decoration services.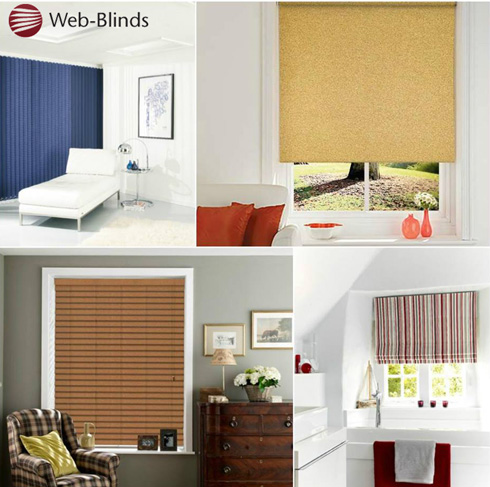 What the Site Sells
Web-Blinds sells a number of home décor products that are appropriate for many needs. These include products for the kitchen, bedroom, bathroom, living room and many other spots in your home. In fact, the products for sale here include options that may be used on any windows space. The site sells such things as:
Blinds – Vertical, Venetian, roller, wooden, Roman and pleated options
Curtains – Ready-made & Made to measure
Shutters
Cushions
Parts & Accessories
Fabric
Impressive Offers To Explore
This site is home to an assortment of popular details that can be utilized including the following:
Wooden blinds as low as £15
Venetian blinds for just £9
Curtains that are up to 40% off of their original prices
20% or more off on individual shutters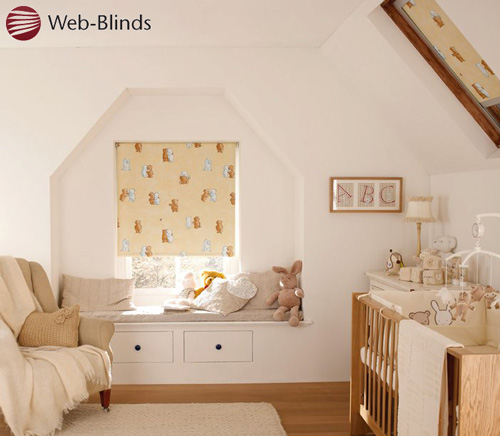 Check Out the Daily Delivery Offer
Web-Blinds has a daily delivery offer where people can get their orders of £99 or more delivered to them, thus providing all with a special and advantageous discount.
Saving With Vouchers
The process of getting a voucher to work on this site works through a few steps:
Visit the site and look out the various collection of products.
Order the products that you are looking to buy. Make sure they qualify for the code that you want to use.
As you check out, make sure you look for the proper discount code box on the payment screen. Be sure to add the proper voucher code into that section.
The code should be fully utilized in your transaction at this point. The code will be reflected in the main body of the site.
Check out at Web-Blinds YouTube channel that provides ideas on how to decorate your sweet home with their latest blinds collection. This video is about how to measure your windows and doors for perfectly fitting a blind purchased from Web-Blinds.
Get the Inspiration You Deserve
The site also has a blog that you can access at the top right corner of the page. This blog showcases ideas on how to use blinds in your home and what you can do to go after the best options that you can enjoy holding in your home right now.
Top Categories & Products
You can order products from the site in an extensive variety of categories including:
Vertical blinds
Wooden blinds
Venetian blinds
Roman blinds
Roller blinds
Pleated blinds
Curtains
Shutters
Customers can also choose from many subsections relating to the colours that may be used and the sizes of the blinds or other items that have to be installed. Controls, headrails and linings may also be chosen as desired.
Featured Products
Web-Blinds sells a number of popular featured products like their Perfect Fit blinds. These are designed with their own frames that can easily fit into a typical window frame.
Ready-Made blinds are also available on the site. These are blinds that do not require any additional adjustments to make them work. Customers can even order blinds that have special images printed on them. These images are all organised for use on the Web-Blinds website.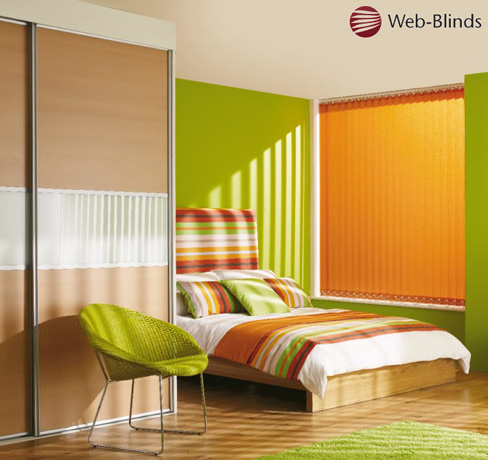 Delivery Policy
You can get an order delivered to your home between Monday to Friday for free if the order is £99 or more for other orders. Saturday and express delivery options are available for an extra charge. It will cost £9.95 to get an order delivered to Northern Ireland or Ireland.
You can get a full refund on any returns you have to make. You can call 0845 604 9611 within the UK or 1890 995 009 in Ireland and you can get a courier to come over to pick up your item from there. Dunelm also provide variety of home décor products with discount offers.
International Reach
Delivery is available in Ireland and places outside the UK mainland. It costs £9.95 to deliver items to Ireland and £19.95 to deliver items outside the UK mainland.
Customer Support
The Web-Blinds website offers a guide that helps people understand what types of blinds they can get including how to clean items and how they work.
The customer service desk also offers a number of methods of communication that you can use including a live chat feature and a telephone service.
Social Media Links
Twitter offers updates on many special discounts.
Facebook updates people on sales and showcases many design ideas.
Google+ page has an extensive variety of photos to browse.
Customers can go to the bottom right part of the screen to enter their email addresses to get free information on special offers as they come about.
Contact Info
Colwick Business Park,
Nottingham,
NG4 2JR.
Phone: 0845 604 9611
Email: enquiries@web-blinds.com