About Waterstones
Aiming to become the leading bookseller on high street and online, Waterstones provides costumers the widest choice, great value and expert advice from a team passionate about bookselling. With over one million books in print and around 120,000 new consumer titles published every year the expert recommendations and advice of the company's booksellers are key ingredients in its success.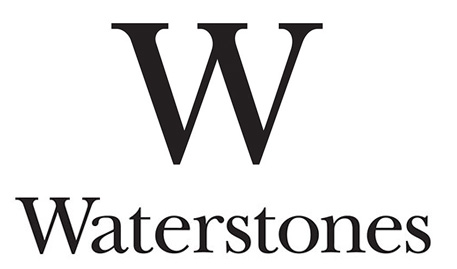 Sister Companies
The website has another sister site - WaterstonesMarketplace.com offering over 150 million second-hand and out-of-print books for vintage shoppers.
Retailer Is Into
While Waterstones is clearly targeting a specific niche its range of items cover a wide variety of:
New books
Best Seller
Kindle
eBooks
Used Books
Irresistible Offers
At Waterstones there's a good deal for all avid readers out there with some of the latest bargains being:
Half price for a limited time only.
10% student discount.
eBooks under £5.
30% off Paperbacks of the year.
Up to 30% off Humour Books.
The newest YouTube video on the site's channel presents the stars from the Paddington film - in cinemas now - read the book, A Bear Called Paddington, available to buy from your local Waterstones bookshop or online. Other inspirational videos are available on the channel as well.
Redeem the Discount Code
The site occasionally offers discount codes to customers. These are exclusive of online postage and packaging and can only be used once per transaction.
Discount codes are easy to use at time of purchase by just entering the code in the 'use promo code' filed available in the shopping basket after having added an item. Discounts do not apply to Kindle, Kindle accessories, eBooks, eBook Reader accessories; audio downloads or toys and games.
Top Categories
Some of the top categories available on the website are:
Children's
Fiction
Crime
Food& Drink
New Books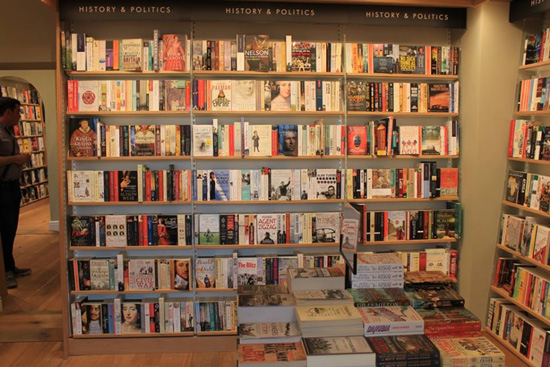 Shopping Guide
Shoppers can choose the items they want to purchase by browsing the site. Each category has a side bar with bestsellers offering them some inspiration. Customers can shop by categories, sub-categories, author, price, language, geographic region, educational qualifications or format.
Featured Products
The website provides some ePUB eBooks can be read on most eReaders, smartphones and tablets Apple's devices Kindle and Kindle Paper White ere also available for purchase.
Get Inspired
Waterstones showcases a wide range of gift ideas both for the ChristmasHolidays and for other general occasions. Gift Books, Toys & Games and many others similar categories offer shoppers a lot of inspiration for surprising loved ones. The Book People and Blackwell Books also offers similar savings on a range of books as well as magazines, check now.
Gift Cards & Vouchers
Waterstones' range of gift cards and vouchers means shoppers can always find the right gift, whatever the occasion. The sites gift cards for book-lovers, for students, and those who enjoy the theatre too.
Shoppers just need to enter the Gift Cards sections, pick a type of gift card, add it to basket and introduce the details of the recipient. The gift cards will presented in a complimentary card carrier and envelope. Some gift cards can be redeemed both in stores and online some can only be used in stores.

Membership Benefits
Asregistered members on the website, users get the latest news, promotional codes and order tracking tools. More importantly, they can sign up for a Waterstones card which willearn them 3 points for every £1 spent in bookshops or on Waterstones, which can then be used to save on reading. Plus, they will enjoy exclusive competitions, offers and other benefits perfect for book lovers.
Another interesting feature is that Waterstones hosts thousands of Events every year at from high-profile celebrity signings at our flagship store in Piccadilly, to local author signings, question-and-answer sessions, panel discussions, and children's storytelling events and activity days.
Delivery Policy and More
Waterstones is currently offering FREE UK delivery on orders over £10. Orders placed using free delivery will be delivered 2-4 days later than the first class delivery. Generally the site offers different delivery options for UK and International orders be they European or worldwide.
Returns are possible within 30 days, provided they are in perfect condition and shoppers can get a refund or an exchange product.
International Reach
Waterstones is currently trading from nearly 300 shops, on high streets and in shopping centres, and through numerous university campuses in the UK, Republic of Ireland and continental Europe (Brussels and Amsterdam) as well as on the Isle of Man, Jersey and the Isle of Wight.
Customer Support
Customer support is covered via extensive guide for the products and services offered by the site with accurate information completed by a list of FAQ's. Shoppers can also contact customer service directly via telephone, email or by post.
Social Media Links
Hot deals are always guaranteed at Waterstones for those how subscribe to regular newsletters. Also, there are several competitions available on the site blog page and social media channels constantly updated with latest information about books and about the retailer's offer.
Contact Waterstones
Waterstones Booksellers Limited
203- 206 Piccadilly
W1J 9HD
London
United Kingdom