Virgin Wines Discount Codes June 2019
Use our Virgin Wines vouchers for a wide range of products and purchase them at incredibly low prices. These Virgin Wines discount codes expire soon, so act today and save big.



---
Save up to £35 on Vive Le Vin collection including fruit-filled Rosé and decadent Champagne at Virgin Wines.



---
Order your favourite wine worth more than £150 and get it delivered for free!



---
Refer and invite your friend to shop at Virgin Wines to get £15 off your next online order!



---
Virgin Wines offers a £1 'WineInterest' for every £5 you save in your WineBank account. Save and earn today!



---
Wine Gift options at Virgin Wines include single bottle gifts to 12-bottle cases delivered for free in a stunning gift box! Prices start from as low as £19.99.



---
Purchase Red Wine Cases at Virgin Wines for a low starting price of just £65.94!



---
Witness an amazing wine selection and bottles for various tastes with Virgin Wines' mixed wine cases available from £65.94 only.



---
WineBank is a lot more fun than your usual bank! It is Virgin Wines' premium service that gives you free delivery on every case of wine along with so much more.



---
At Virgin Wines you get your money back if you don't like any bottle that you order! Start shopping without any worry whatsoever.
About Virgin Wines
Virgin Wines is a popular wine retailer that brings to you some amazing varieties of wine from all over the world. This online retailer enables you to not just browse through its extensive collection but also search the wine of your choice and then delivers the desired one to your doorstep in the shortest time possible. The website is not just a place where you can shop for your favourite wine but also a platform that has blogs related to wine so that you can improve your knowledge about your favourite drink.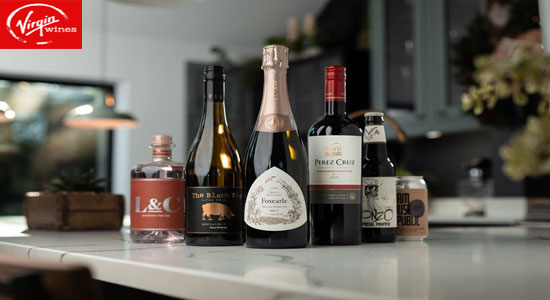 Virgin Wines is truly a blessing for those who love wine and are fond of experimenting with it. All wines are very reasonably priced and are delivered to you through the best delivery services. You can even make your accounts for easy purchase and payment options. To know more about this retailer, you can go through the information that has been given as follows.
Top Products
Virgin Wines enables you to shop from a very rich and extensive collection of various wines from around the world. There are many ways in which you can shop from the website and some of these ways are by wine type, country, type of red grapes, type of white grapes and by wine style as well. The following are some of the main wine types you can shop from on the website:
Wine Type- Red, white, rose, dessert, fortified, spirits etc.
Country- Argentina, Australia, France, Germany, Italy etc.
Red Grapes- Pinot noir, carignan, pinotage etc
White Grapes- Albarino, cortese, riesling etc
Wine Style- Classic reds, clean and crisp whites, huge reds etc.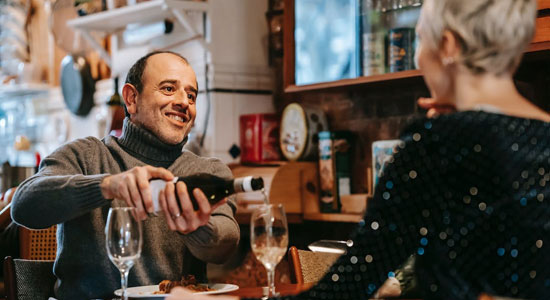 Irresistible Deals
Virgin Wines promises you amazing discount opportunities since it keeps coming up with regular discounts, sales and many promotions. Some of these offers and deals are too good to be true and very tempting to skip. The following are the top irresistible deals you can avail at the site for a limited time.
Jay's summer selection-save £25!
Great Gran reservas-save up to £42.
Ice cool summer whites-save up to £18.
Beside the above mentioned deals you check for the variety deals, special case deals and featured case available right at the homepage of the site. You can also purchase a wide range of champagne, red wine, prosecco, white wine and more with up to 33% discount from Majestic Wine. Browse our food & drink segment where you can find ample of voucher codes on takeaways, restaurants and groceries.
Save Using Voucher Code
Vouchers are an amazing way to save when you are shopping on the Virgin Wines website. Vouchers not only enable you to save your hard earned income but also get further price reductions. It is quite easy to redeem your Virgin Wines vouchers and the following given steps will help you know more.
The first thing that you need to do is to log on to the website and then sign up to become a member. This is important since only members can receive Virgin Wines vouchers in their inbox.
Now when you receive a voucher from the retailer, you must visit the website again and then go to a section called 'enter voucher' given on the homepage.
Once you do so, you will come to a page where you will be asked to enter the voucher code and the voucher password. To redeem the voucher, you will need to enter your email address and account password.
Then click on 'redeem your voucher' to avail the discount amount.
Now the discount amount of the voucher will automatically get deducted from your final payment.
Virgin Wines is also present on YouTube. It keeps uploading videos to keep you posted of latest wine additions and wine trends all around the world. The following given YouTube video link directly takes you to a wine tastings:
Delivery & Returns
The retailer tries to deliver all the products you order the next day itself or as early as possible. On an average, 96% of the orders arrive within 24 hours and unlike many other businesses, the retailer doesn't charge you extra. The courier service works from Monday to Friday between 8 am to 6 pm. Currently the site offers free delivery if your order is more than £150.
Gift Vouchers
Wine definitely makes for a wonderful gift but you can go terribly wrong with the choice or type since everyone has different wine preference and taste. This is why Virgin Wines brings you the opportunity to send a gift voucher or gift card rather than wine itself. This way, the recipient can buy the wine of his/her choice! You can get gift vouchers in denominations-£50, £75 and £100. Virgin Wines also provides personalized gift option. For this you need to choose the product to personalize and add recipients address at checkout. Customer service team will call you within 24 hours to give details about the personalization of your message.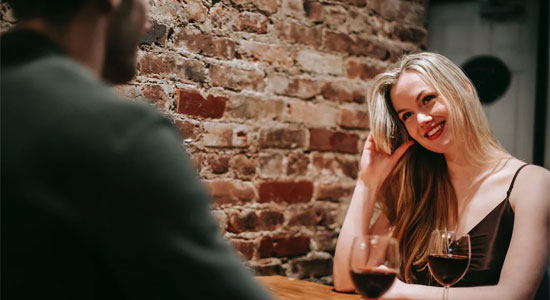 Refer Your Friend
You can refer your friend at Virgin Wines and get exclusive rewards. You can invite as many as five friends and receive wine worth £50 for free. Also if any of your friend order wines, you will be offered £10 discount on your next order.
Customer Support
Virgin Wines is a successful online retailer of wines not just because it offers an amazing variety but also because it provides excellent customer service. It is natural to have questions, doubts and queries about various things like delivery, returns etc and to have them all cleared, you can contact the very able and trained customer service team at the retailer. You can reach them by phone, email and fax.
Social Media Presence
Virgin Wines has maintained a very strong presence on all the major social networking platforms and it has done so in order to let its customers keep in touch with it and vice-versa. Through these platforms it keeps up updated about new launches, upcoming deals and other such things.
Contact Information
Virgin Wines
St James' Mill,
Whitefriars,
Norwich,
NR3 1TN

Call: 0343 224 1001
Email: help@virginwines.co.uk