---
Shop from UGG Australia & get free standard delivery across UK on any purchase. Hurry, get more such amazing deals!



---
Get a boot that has even more attitude than your little one. Crafted from rich leather, Harwell features tough metal buckles, a durable outsole, a plush wool insole, and a medial zipper for ease and edge. Get this style for £75 from UGG Australia.



---
Check out the new Women's Nomie Jumpsuit with flat 50% off, having custom print & sporty design which looks modern & classy available at UGG Australia. Place the order now!



---
Grab markdown of savings up to 50% from online and in store purchase on selected men, women & kids styles. Offer only till stocks last!



---
Grab the new Kid's Ellee Boots that are flexible, having lightweight outsole & perfect for your kids little feet to feel comfortable is available at UGG Australia with 40% discount. Don't hesitate, shop now!



---
At UGG Australia, save £45 on men's Brewer made from soft quilted jersey & has a fleece-lined hood which gives warmness in cool climate. Limited period offer, grab now!



---
The Moraene from UGG Australia exudes warmth and ease with its water-resistant suede and plush sheepskin collar. Get them for £90 that works around the house or out and about.



---
The next best thing to being barefoot, the Henrick Stripe Perf is the evolution of our popular driving moc with its increased cushioning and near-weightless outsole. UGG Australia offers this elegant style for an amazing £100 only.



---
Inspired by the pastel goths of Tokyo and Jeff Koons' balloon animals, Preen The Raven Bow statement sandal is the perfect spring-summer shoe option for the sartorial provocateur. Get them for £184 from UGG Australia.
About UGG Australia
UGG Australia designs had an universal impact and is one of the most popular shoe designs for women across the globe. Their wide range of shoe styles and designs extends into handbags, coats and winter accessories like scarves and gloves. Since 2011, UGG Australia have stepped back into the realm of men's shoes to reignite the love for Italian craftsmanship and the joy found in the feel of sheepskin by teaming up with Super Bowl player and NFL MVP Tom Brady.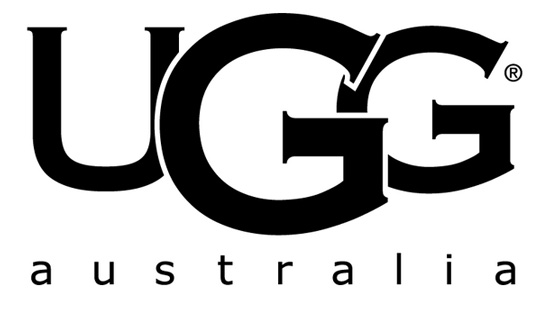 UggAustralia.co.uk offers standard free delivery or free click-and-collect from UGG Australia stores in the UK. Additional charges apply for first class or next day delivery. If you are looking for international delivery costs, UGG Australia has websites based in almost every country.
UGG Australia has an extensive collection of footwear available for men, women and kids.
Shoes – From the classic women's boot to the men's Italian handcrafted works of art.
Handbags – Comfort and style applied to the handbags to match your footwear and look like a star. Using Shoe Zone discounts, find the best collection of handbags in variety of colours and styles that suits your personality and gives a compliment to the outfit you wear.
Home – Sheepskin rugs, pillows and throws will give your home a real touch of class.
You can easily shop by department by clicking on the relevant department at the bottom of the page. At the top of any department page there is the option to refine your search by narrowing down your search results in accordance to size, price and colour preferences. After that you can then arrange the results by price ascending or descending, newness or a simple A-Z.
Savings From Top Deals
The most popular products are clearly the women's boots. The iconic boot in a range of colours and styles, the two most popular being the "classic short" and the "bailey button". But the men are catching up in terms of popularity. The noble design of the "Olmsted" or the increased comfort of the "Lancing" without sacrificing on style will help dispel the idea that UGG Australia's are solely for women. Finally, a few unique items available only to kids like the "Hannah" or the "Boo" shows UGG Australia care about their younger customers and want to let them know they are every bit as special as the grown-ups.

The men's "Olmsted" boot is half price at just £90.
There are similar savings to be had in the women's department with the stylish and elegant "Inez" boot also half price and currently sitting at just £85.
Not to discount the younger generation, the colourful kid's exclusive "Jayla" boot is 50% off and is available for just £45.
This sale is only on while stocks last, meaning it could end tomorrow or two months down the line. It's entirely up to the consumers. Charles Clinkard and Jones Bootmaker also offer a range of such shoes and accessories, check out now.
Using Voucher Code
To save even more using a voucher code, observe the following instructions:
By clicking on a product you like you will have to choose a colourand size before you can add it to your basket.
Click "add to basket" to open a window displaying the item just added to your basket with the options to "view basket and checkout now" or "continue shopping".
Click the former.
It will give you a chance to review your order before purchasing, if you are happy with it then click the "checkout" button.
You have the chance to sign into an account or do a "guest checkout" where no log in or account needs to be set up. Just click the "checkout" button to continue to the next step.
"Next is the delivery method where you will choose your delivery method and input the delivery address and name.
Once that is complete hit the "continue securely" button to proceed.
Now we are at the billing stage, enter your card details or alternate method of payment. Note that it is here where the option to input your voucher code for a discount is located. There is a separate box beneath the billing information that states "enter discount voucher code". Do so and click "Apply" to see the voucher amount come off the final bill.
Simply click the "purchase order" button to complete the transaction.
UGG Australia's YouTube channel highlights the diversity of the brand by showing just how comfortable and durable they are in the winter weather. Watch this exclusive video that gives a glimpse of UGG Australia trekking boots and features Chrissy Teigen and Jack Guinness.
Returns Policy
Exchanges and returns are complimentary. All you have to do is fill out the Returns form enclosed with your order. Provided the product is not worn, washed or altered then a full refund should be expected.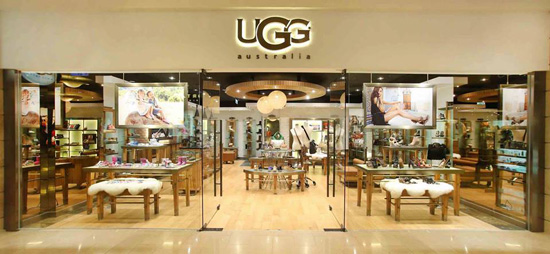 UGG Australia On Social Media
To keep up to date with the UGG Australia goings you can do so by viewing the on-site blog they keep regularly updated and you can follow UGG Australia by signing up for their newsletter on the website or going to their profile on one of the following:
Contact UGG Australia
39 Long Acre
London
WC2E 9LG
United Kingdom
Customer Service: 0808 234 0990
Contact form available on website.