---
This new year, shop from a wide range of outerwear clothing and save up to 50% only at Trendy Golf. Shop now as offer is valid for a limited time.



---
Shop the end of the year sale with up to 50% off amazing designer sports fashion. Grab them as the offer is valid at Trendy Golf for a limited time only.



---
With purchase of products worth over £75 avail free delivery of Golf Clothing and accessories at Trendy Golf.



---
Purchase the versatile piece of Pure White Cool Wool Jacket for both function and fashion from Trendy Golf for just £122.50 only.



---
Trendy Golf Offers Immaculately handcrafted from fine Italian tumbled calf, the Richmond Clubhouse Bag that functions as a smart day bag or overnight bag. Get this luxury for a price of £585 and move in style with it.



---
Featuring a Lunarlon midsole insert and a breathable mesh bootie, the Men's Nike Lunar Control Vapor Golf Shoe is fine-tuned to provide lightweight comfort at just £83.30 from Trendy Golf.



---
Stay warm and comfortable this winter season with the Seamless Wool Golf Half Zipper from Nike. Order it from Trendy Golf at a discounted price of just £69.30.
Click to copy & open site



---
Get free returns on all UK shoe orders. No code required, just order and we'll include a free returns label.



---
Order a pair of golf shoes to a UK address and receive free returns!



---
The Crusader Shark Skin high-top golf shoe disrupts the golf market while not comprising comfort, support or traction. Now grab them for a reduced price of £118.30 only.
About Trendy Golf
Golf is one of the most popular pastimes among people around the United Kingdom. Today Trendy Golf is helping people get into the sport by providing them with access to many of the finest golf fashions around. The site sells an extended variety of products for all golfers to wear while on the links. The site offers an extended number of choices for every golfer to use and can include many products that are important for all golfers to have when finding ways to look their best on the links. The website even has information for all golfers to check out when it comes to seeing just what they can enjoy checking out and using.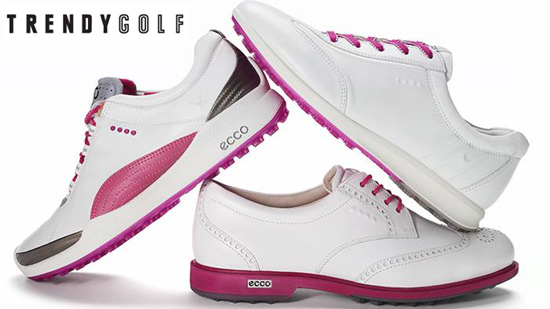 Products For Sale
The products that Trendy Golf has to offer include choices that cover all the golfing wear needs that men and women have. Customers can find products from all the major golfing apparel brands like Chervo, Galvin Green, Lacoste, Original Penguin, Puma and Ralph Lauren among many others.
The assortment of products to get on this site is varied and includes many choices from a variety of categories. Today people can get different items such as the following popular choices:
Caps
Polo shirts
Knit pants
Golfing shorts
Shoes and socks
Outwear
Products for junior golfers
Learn About New Products
If you ever want to learn about the many things that are available on the Trendy Golf website then you can use the Lookbook on the front page to find new ideas. This is a catalogue page that showcases the many products that are available for sale from the website. This virtual catalogue will highlight different fashions and provide you with links to different pages where you can order all of these products from.
The site also has its own magazine that you can access online right from the front page. The magazine includes assorted articles that highlight the different things that you can buy and what makes the products for sale so ideal to have for your general golfing needs. Different trends and unique innovations in the field of golf wear are highlighted on this page and will showcase all the ways how you can look and feel your best while on the links.
The Shoe Studio is also a popular place for visits to check out. The Shoe Studio lists information on different shoes that are available and how people can use them to their advantage while on the links. Information on designs, innovative features and arrangements for all types of golfing shoes are listed on the site to give people great ideas on what's available and what people can benefit from while playing.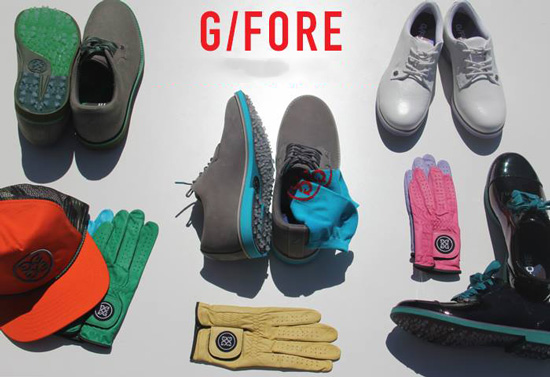 Sizzling Offers
Up to 50% off select products around the site
Added 10% off select products in different sections; this often goes alongside other existing offers
Free delivery on various orders of £150 or higher
Still need great deals for sports & outdoors gear? GolfOnline and Golf Gear Direct are stores that stocks outdoor items to help you explore your environment in style and comfort.
Using Voucher Codes
People who visit the Trendy Golf website can take advantage of an extended variety of different voucher codes. These voucher codes can include many deals like an extra 10% off items around the site to go along with any other discounts that are on the site. The voucher codes that people can use today include many options that cover different things that people like to find on the site and can be easy to enter in:
Choose the items that you want to buy and use your voucher code on.
Go to the shopping cart on the site and start the ordering process.
Enter in your payment and delivery information as needed.
Enter in the proper voucher code in the right box.
After this, you should have your discount ready for use.
Trendy Golf has a stunning YouTube channel wheer it uploads videos regularly. Check out this exclusive video where the retailer take you behind the scenes on the second day of Spring/Summer 14 Lookbook Photo Shoot.
Discounts Throughout the Year
The kinds of discounts that you can get off of the Trendy Golf website include an extended variety of popular choices that fit in perfectly with whatever you need. You can go to the Sale section on the top part of the main page to get information on all the new discounts and special offers that are available. The choices that you have to work with can include some impressive choices that you know will be ideal to have for all of your special golfing needs.
Give Great Gifts
Today you can order gift vouchers for people to use on the Trendy Golf site. You can go to the bottom part of the site and find the appropriate link for sending a gift voucher to someone through an email. You can enter a value of up to £1500 and then send the gift voucher by email. You can also choose to send it through the post if desired. A personalized message can also be added onto the voucher if desired.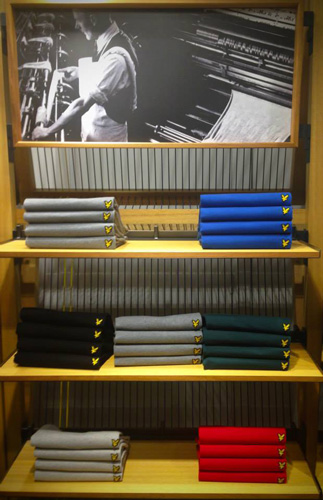 Delivery Policy
Trendy Golf offers standard UK delivery through royal mail for orders placed before 4pm BST on working day. Orders placed after 4pm BST will be accepted to next working day. Orders placed outside UK will be shipped using FEDEX International delivery service.
Various Partners
The partners that Trendy Golf works with include many that are also devoted to the world of golf. The site has partnered with Urban Golf Performance, Swingers Golf League, St. Regis luxury hotels and Tablet Hotels. The partnerships were designed to provide golfers with both information on the newest products available in the field and the best travel opportunities for all those who want to head around the world and experience the amazing game of golf and the many unique features that it has to offer.
Social Media Platform
Contact Details
TrendyGolf Ltd
The Old Flour Mill
Queen Street
Emsworth
Hampshire
PO10 7BT

Customer care: +44 (0) 845 680 6479
E-Mail: info@trendygolf.com