About tReds
Since 1996, tReds have built their reputable shoe brand starting in Weymouth to now have over 30 stores throughout the UK. With their aim of bringing fashion-forward and exciting footwear, that is completely affordable, to some of the UK's biggest towns and cities, they continue to do so combined with customer service that is second to none.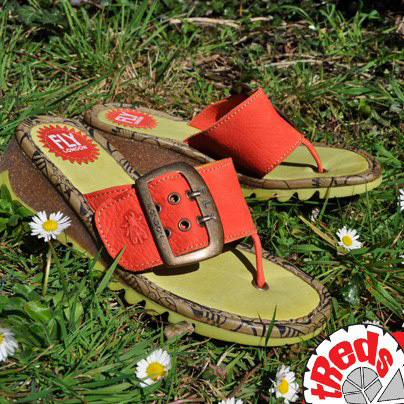 Specialising in footwear, but also now supplying a full range of clothing too, you'll find all you're looking for, for any occasion and for any person! What's more, the fantastic product range that tReds offer can also be bought in a whole range of European countries, including Ireland, Jersey, Guernsey, France, Germany, Spain and many, many more - the details of which are all available online.
Top Products and Brands
Shopping with tReds gives you easy access to their whole range of categories including women, men, kids and brands. Find exactly what you're looking for you, or your loved ones when you browse each category. You'll even find favourites from the brands K-Swiss, Converse, Fitflop, Fly London, Keds, Lacoste, UGG Australia and many more. 
As you shop, you'll also find the option to browse by price in a range of bands to make sure that you're shopping for the products you want at the price you want. For more of such deals and discounts, you can also put a glance at Shoetique as well as Hotter Shoes.
Deals for Extra Savings
Do you love a great deal? Of course you do and so do tReds. With seasonal offers as well as their clearance and sale sections, promotions and discounts, you'll bag yourself a bargain in no time. We've even made it much simpler for you to start saving today by pulling together some of their best offers all available now! So what are you waiting for, starting shopping today.
20% off Fly London
SALE! Now on Footwear and Clothing
Free Delivery on all order over £29.98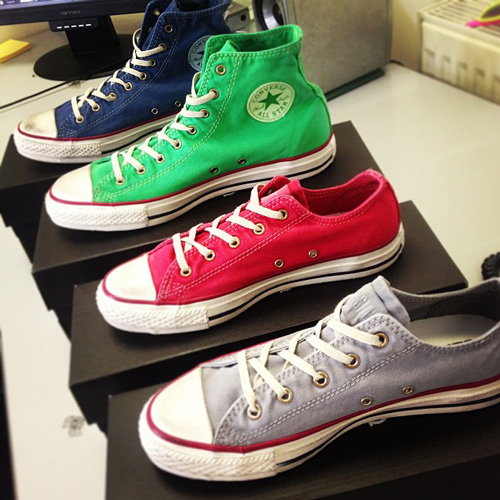 Redeem Your Savings Code
Whether you're new to saving online or a seasoned pro, just follow our simple steps below to start saving when you shop with tReds.
Click through to the tReds website to browse their categories or search for the items you want.
As you're shopping, add the items to your basket.
If you think you're done, check your basket to make sure that everything is all there.
Then, when you're ready, head through to the checkout.
At the checkout, enter your discount code and click 'apply', or, if you're redeeming an offer, you may find that it has been automatically applied for you.
Now you'll need to enter your delivery details and payment information, checking it is all correct before you continue.
Finally submit your order and all that's left to do is wait for it to arrive!
If you love a little inspiration whilst you shop, then you'll definitely want to head over to the tReds blog. You'll find details on all of your favourite brands, fashion trends, the hottest items and the hottest deals! Make sure you look out for competitions that they could be running each season for you chance to win and shop with tReds!
Student Discount @ tReds
tReds understands exactly how important footwear is for students, and thus the online store has come up with an exciting offer for those who are yet to graduate from school. Although the prices that are offered in the tReds website would be deemed reasonable by most working men and working women, there are students who may not be able to regularly buy footwear from tReds with their limited pocket allowance. As a result of that, the special offer for students arranged by tReds allows them to avail a full 20% discount on products of their choice from the website.
How to Avail Discount
For simple, easy and instant access to this discount offer, students can verify their academic status with UniDAYS. Once the registration and verification has been complete, the discounted amount will be automatically deducted from the sum to be paid when students are making their purchases online.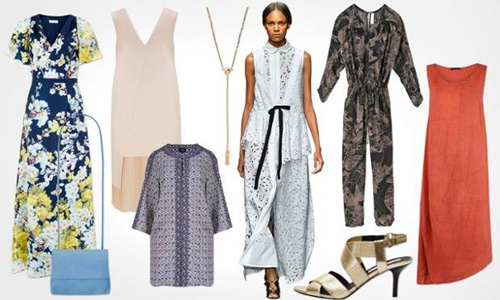 New Items
If you are looking for the latest additions to the tReds footwear collection, then head over to the "New Items" section of the website. This particular page is very easy to locate and will give you a comprehensive list of all the latest arrivals to the store along with promotional prices that may be on offer. New arrivals can be sorted by brand, footwear size and product type.
Blog
The tReds blog was created with the objective of entertaining and informing visitors about the various aspects of consumer lifestyle and consumer news. If you are confused about the kind of products that you want to purchase from tReds and need a little more insight about the kind of footwear and products that are trending worldwide, then click on the Blog section of the website. Here, you will find a commendable range of articles covering topics that will serve your need for information as a consumer.
Customer Support
For customer service, we've already told you that tReds are second to none, but don't just believe us, take a look for yourself. If you're stuck and need a little help, then head over to the Help & FAQ page on the tReds site. You'll find a wealth of information on not only their delivery, products and customer service, but also assistance for shopping and saving online!
What's more, you can also contact customer services directly but emailing or calling them! You can find the contact details, as well as their address, for tReds at the bottom of this page.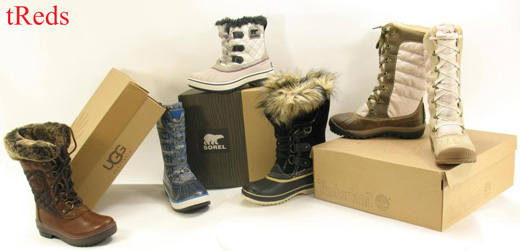 Delivery & Returns
So you've found the products you love and now you want to wear them as soon as possible! Well this can be much sooner than you think with the tReds delivery options. Choose from Standard Delivery, starting at £2.99 or free when your order is over £29.98, or even 24 hour delivery with Parcel Force starting at £4.99 or free when your order is over £49.98! For international delivery costs, simply head to the Help & FAQs section of the tReds site.
If you're not too sure on your order or need to order a range of styles and sizes to choose from, you can shop assured with the knowledge that you can return you tReds items within 14 days of your order being delivered as long as the items are in their original condition. What's more, you can also exchange your item for up 365 days after purchase if you change your mind! Full details can also be found within the Help & FAQ section on site.
Social Media Presence
Do you love to follow your favourite stores on social media? Then you're in luck, you'll find tReds on all of your favourite social platforms and keep up to date with their latest products and offers!
Also, receive all of their latest offers and information in your email inbox when you subscribe to their newsletter on site! They're even giving 10% off when you subscribe, so join today!
Contact tReds
48 Lynch Lane,
Weymouth,
Dorset, DT4 9DN
Telephone: 0800 635 0021
Email: via online contact form.