Travelodge Discount Codes January 2021
Use our Travelodge vouchers for a wide range of products and purchase them at incredibly low prices. These Travelodge discount codes expire soon, so act today and save big.
VoucherBin > Stores >

Travelodge

:

9

Active Vouchers



---
Whether you're treating the kids to a trip to the beach or planning a summer city break, rush and book at Travelodge so you can get 30% off your bookings.



---
Book online and save 10% on Breakfast Box at Travelodge. Go for this offer before it runs out.



---
Going away this Summer? Check out business stays at Travelodge where students can receive 5% on bookings. Start booking now at Travelodge.



---
Book hotel rooms included in the spring saver collection for £25 or less at Travelodge. Check out now!



---
Go for hotel rooms at Bradford with a very low price of £25 or even lesser than that. Grab considerable savings at Travelodge.



---
Enjoy low cost hotel room bookings for just £29 or less. Use these Travelodge vouchers for big savings.



---
Enjoy room bookings for as low as £35 in this special May Bank Holiday weekend offer. Visit Travelodge for amazing offers.



---
Grab this fabulous offer to enjoy meal and drinks for only £10 at Travelodge. Hurry, this offer won't last for long.



---
Travelodge offers low cost airport bookings. Click here for instant savings.
About Travelodge
Travelodge offer affordable rooms for overnight stays throughout the UK. Whether you're looking for a stay away with friends and family, going on a business trip or a mini adventure, Travelodge has a solution for you.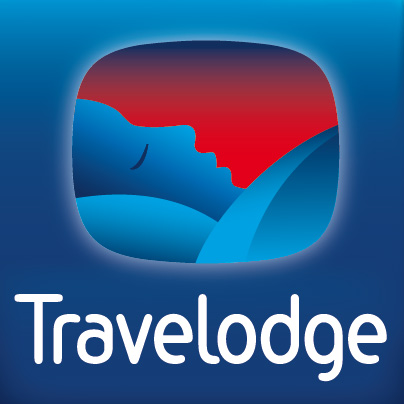 At the Travelodge hotels, guests will find 24 hours receptions, 7 days a week. Inclusive in a stay with Travelodge is access to wifi for 30 minutes, ensuite bathrooms, fresh towels, a desk, TV with 17 channels, tea and coffee making facilities and complimentary hand, hair and body wash. On request, the Travelodge can also offer provide cots, hairdryers and irons as well as extra towels and pillows.
Categories To Look For
When booking a room to stay in with Travelodge, there are two main room prices to choose from.
Saver Rates are available at most of the Travelodge hotels throughout the UK and allow for advanced payment. They can often start at £29 but are non-refundable, non transferable and non amendable.
Flexible Rates allow guests to be flexible with their booking needs. These rates are available at all hotels. You can pay in advanced up to the date of your arrival. The best thing about this rate is that all bookings are amendable up to midday on the date of arrival without a charge. This also goes for any cancellation needs too!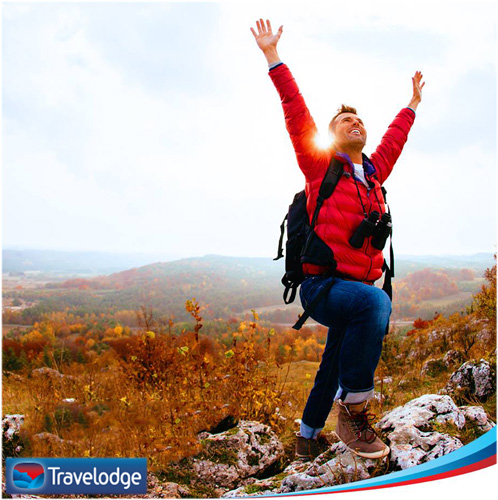 Bookings also allow guests to add on various travel extras. For £10 each per room, early checks in and late check outs can be added on to a room booking. This means that guests can check in from 12 noon instead of 3pm on their arrival date and checkout at 2pm instead of 12 noon on the date of their departure.
Travelodge also offer an optional breakfast where guests can indulge in the buffet that is stocked with bacon, sausages, scrambled eggs and tomato, a variety of cereals, yogurts, fruit, croissants and toast with tea, coffee and juice too. The cost is only £6.95 which saves £1 by booking online. There are also bar cafes available in 140 hotels where guests can dine and even book meal deals before they arrive.
Search and Book Easily
When you are going on a holiday, your accommodation plays a crucial part in ensuring your holiday is a successful one. Travelodge has a long history in guaranteeing you can spend your nights in a comfortable and fun holiday environment. The chain has a range of accommodation available in different locations in Britain, Ireland and Spain. They have a range of hotel rooms available right in the middle of the city's attractions.
You can find rooms in hotels located near some of the biggest airports, ensuring you don't miss a flight in the morning. Travelodge also has hotels in big cities like Barcelona, London and Glasgow, but also in small country locations, like Christchurch. The hotels can also be found in amazing historical locations. For example, you could have your summer holiday in Bath, visiting the ancient bathhouses from Roman times.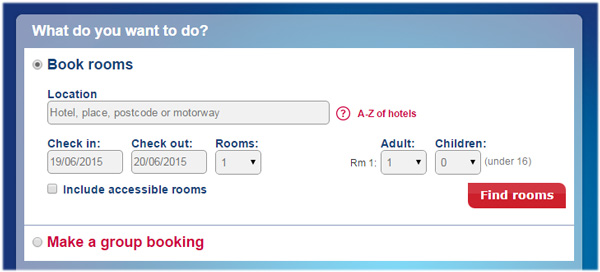 The Search & Book function on the website is easy to use. You can include information such as your desired destination, the date you need to book it in and the amount of adults or children included in your party. You can even browse hotels by using a postcode or make group bookings!
You'll also be sure to find Travelodge hotels the perfect pick for a family holiday, as children under 16 will stay and enjoy breakfast free! You won't need to go hungry either, as you can find a range of meal options and offers from all Travelodge holidays and enjoy a 24h snack selection in all locations.
You can currently find a range of amazing summer offers, with rooms from £29 or less. Even if you are venturing to the British capital, you can book London rooms for just £49!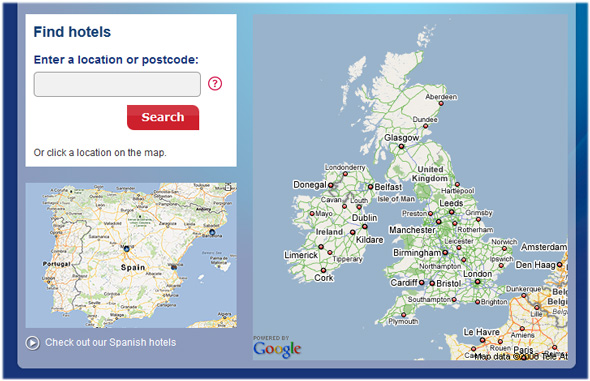 Furthermore, if you are looking to go to Spain, you can find offers with hotels from £39 per night. You also should include the meal deal to your offer, which lets you select a drink and a meal of your choice for just £9.95.
Travelodge makes sense even if you aren't going for a relaxing holiday, but need a place to stay on your business travels. If you travel frequently, you could enjoy great savings staying in Travelodge hotels.
Top Deals for Extra Savings
Travelodge offer some really great deals so that you can start saving as soon as you book. These may depend by hotel are region, but we've added some of the best deals around at the moment!
Get 5% off all business bookings with the Travelodge Business Account Card.
Book Spring Saver rooms starting at £25.
Buy a main course meal with a bottle of lager or 175ml glass of wine for £9.95.
Buy a starter and main course or main course and desert with a bottle of lager, 175ml glass of wine or regular soft drink for £12.95.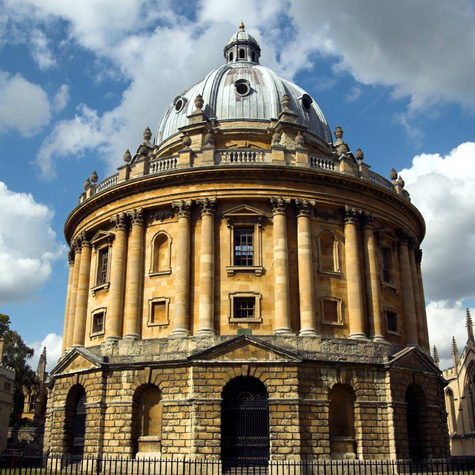 How to Save Using Vouchers
Whether you're new to saving online or are a seasoned pro, you'll find easy steps to follow below to make sure you redeem your voucher codes correctly.
Head over to the Travelodge website and select the room you're after.
Once you've found your booking, hit the book button to go through to the next stage.
Here you can make some edits and additions to your booking before completing your booking.
Then, when you make your way to the payment page, you can enter your discount code or deal and click apply in order to redeem your offer.
Make sure you enter your payment details and information correctly or even sign in to your account when prompted.
Submit your booking and you'll be all done!
Travelodge is on YouTube! If you love YouTube, make sure you follow Travelodge to find out all about their latest campaigns, offers and deals. Their latest campaign features their #GetUpAndGo TV advert from 2014, so make sure you subscribe to their channel for more creative campaigns!
Membership Details
If you're looking to book regularly for business trips, you can save 5% on your bookings every time when you sign up for a Business Account Card with Travelodge.
Also, for all guests, when you create an online account, you'll also be able to opt in for the Travelodge newsletter which gives you access to their offers, deals and discounts. For similar travel deals and discounts, you can also put a glance at Hotels.com.
Customer Support
If you've got any questions, need help or want some extra information on any of your booking requirements, you'll find a handy help section on the Travelodge website. You can also check your booking history, manage your bookings and find out lots of additional information about Travelodge itself.
Travelodge also have a really helpful section where you can ask questions online to try and find answers before you have to contact a representative.
Travelodge on Social Media
Find Travelodge on your favourite social media channels to keep up to date on their latest deals and offers…
Contact Info
Travelodge Hotels Ltd
Sleepy Hollow
Aylesbury Road
Thame
Oxon
OX9 3AT
Telephone Number: 08719 848 484
Contact form available on website.