Travel Trolley Discount Codes March 2021
Use our Travel Trolley vouchers for a wide range of products and purchase them at incredibly low prices. These Travel Trolley discount codes expire soon, so act today and save big.



---
Stay at the best hotels in Thailand at exciting prices. Bookings at Travel Trolley now starting from only £13 per person/night.



---
This is the best time to visit Australia with Travel Trolley. Air fare to Australia now starts from a very low price of only £475.



---
Get ready to visit the top destinations in South Africa as you can now book your tickets from Travel Trolley from just £388.



---
Now find the best air fare for India on Travel Trolley, starting at an exciting price of only £310.



---
Travel Trolley helps you make your bookings for Qatar Airways at a starting price of only £276. Grab this opportunity before it's gone!



---
Book your journey at the Emirates special offer from Travel Trolley. Now booking price starts from only £344.



---
Now fly from the UK to India with Etihad Airways. Grab the offer from Travel Trolley starting at a price of only £330.



---
Book your Jet Airways tickets from London to India now at an exciting deal by Travel Trolley. Bookings starting from only £371.
About Travel Trolley
Travel Trolley is a UK-based travel portal that provides customers the opportunity to book flights, hotels and other holiday extras on the platform. The online platform is part of the bigger Southall Travel Group, which is among the UK's most popular travel agencies. The Travel Trolley website began operating in 2013and it has since grown into a popular go-to place for keen holiday-goers. The site also caters to business travelers, so they can enjoy the site offers for booking both business and leisure trips.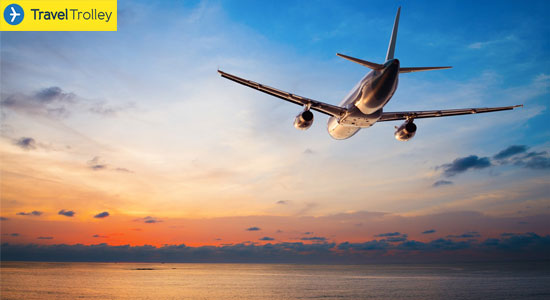 Retailer Is Into
As stated above, Travel Trolley is an online travel portal, providing you the tools to plan and book your perfect holiday. The products and services available for you to book on the website are as follows:
Flights

a. Including one-way flights and return flights

Hotels

a. Including a combination of flights and hotel

Car hire and transfer

a. Including car hire at airport or the destination and transfers from the destination airport to your location

Park and attraction tickets
Shopping guide
You can find the right products on the platform by refining your search based on things such as the ideal date of travel, duration of travel, desired destination, and the rating of the hotel. Furthermore, you are also able to book tickets based on the number of travellers and include children in your search.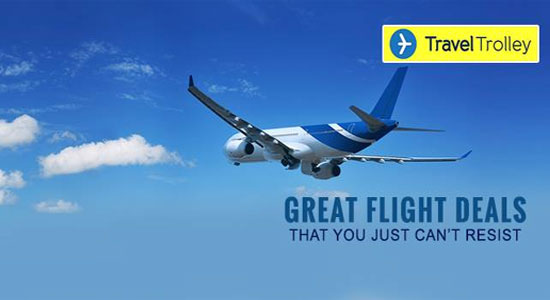 Featured Destinations
Travel Trolley has so many different destinations available for you to choose from that it can be hard to pick your next holiday. To help you out, the Top Destination section makes it easy to find your dream locations for a relaxing vacation. Currently, the website is advertising these popular options:
South Africa
New Zealand
Thailand
USA
Exclusive Offers
Looking for a holiday that doesn't break the budget? Travel Trolley has plenty of special flight offers to guarantee you can enjoy from an affordable holiday. The big offers of the moment include:
Etihad Airways from £330 to various locations
Jet Airways from £371 to various locations
Qatar Airways from £276 to various locations
Special Offers
You can find all the latest deals under the Special Offers section. It includes the biggest offers of the day and makes it easy to book your flight tickets for cheaper price with just a few clicks. These offers on the website often gets expired and updated. However, you can still experience the travelling leisure at top-class hotels and enjoy the exquisite cuisines & luxurious stays. Check out our travel section to find out the latest voucher codes on your commute and accommodation.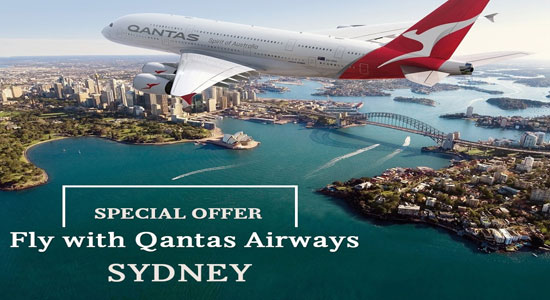 Taking part in competitions
Travel Trolley regularly runs competitions that could see you win vouchers or even tickets to desirable locations. The competitions are typically run on the Travel Trolley social media profiles, so be sure to follow the company on those.
How To Save Using Vouchers
You can use the voucher codes available for Travel Trolley during the payment process as part of the booking. You'll see a field that allows you to input the voucher code and the savings will be subsequently added to your order.
Sister companies
As a member of the Southall Travel Group, Travel Trolley's sister companies include the Southall Travel agency, Away Holidays and Cheap Ticket.
On the Travel Trolley YouTube videos, you can get the reviews of the world's famous places that you can travel. This promo video is about the dazzling features of Dubai.
Get Inspired
If you are in need of some holiday inspiration, take a look at the Travel Trolley blog. The blog has information on the best travel destinations, inside look at popular holiday locations, and tips for making your trip just a little bit nicer. Furthermore, the online portal actively promotes its favourite travel bloggers under the Best of the Travel Bloggers section.
Still confused with how to book transportation tickets and planning your stay at the perfect hotel with taking care of your budget? Thomas Cook, one of the best known names in the industry can help you plan a hassle free holiday. Check out the latest offers and promotions to book from the comfort of your own home.
Customer Support
Travel Trolley offers plenty of customer support to ensure your holiday plans don't turn into a nightmare. You can find information under the Customer Support section, which includes options for contacting a customer service representative and answers to the most popular questions, such as cancellation policies. You can also read more about their data and travel protection policies under the Peace of Mind section.
Delivery Policy
Travel Trolley will provide you the travel documents you need by post prior to your trip. The documents will be sent via post and it doesn't cost you anything extra. Please note that the documents should arrive at least 7 days prior to your departure. If you haven't received them by then, contact the customer service. Furthermore, certain tickets might be e-tickets, which means they are e-mailed directly to your inbox.
Cancellation
If you need to cancel your booking, you should contact the customer care department at Travel Trolley who will help you with your request. Please note that you may not be entitled to a full or partial refund, due to the policies of the service provider. If you have travel insurance, remember to mention it at the time, as it may ensure you are able to reclaim some of the payment back.
Mobile App
Booking a holiday doesn't have to happen only when you are at home. With the help of the Travel Trolley mobile app, you can browse flights and hotel deals even on the go. The app will help you find the offers and book them with a few simple clicks. You can even manage your bookings directly on the mobile app. The app is free to use and available to download on the App Store and Google Play.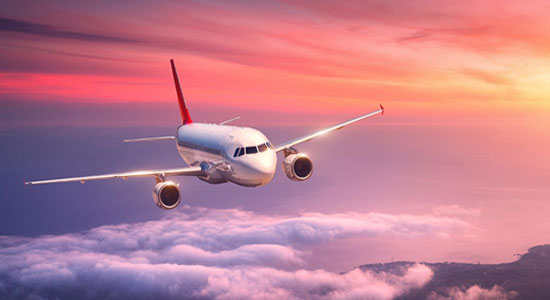 Social Media Links
You should also hit the follow button on social media to stay on top of the latest news regarding Travel Trolley. The site has a strong social media presence and you can be inspired by its profiles when it comes to booking your next trip. Travel Trolley can be found on the following platforms:
Don't forget to sign up with the Travel Trolley newsletter. Once signed up, you'll receive amazing travel offers directly to your inbox, ensuring you never miss an exclusive opportunity to see the world.
Contact Info
Travel Trolley
Universal House
20-22 High Street Iver
Bucks, SL0 9NG
Call: 0208 843 4400
E-mail: email@traveltrolley.co.uk
Contact form is also available on the website.