---
Check for summer sale in The Jewel Hut offers up to 70% savings on all orders.



---
Purchase any products from The Jewel Hut and receive free delivery on orders over £75.



---
Enjoy your savings up to 50% on selected brands available at The Jewel Hut.



---
Sign up to the newsletter and gain access to seasonal promotions, special offers and get 5% off your next purchase.



---
Order 9ct White Gold Diamond Jewellery set from The Jewel Hut with £505 savings.



---
You can save £100.05 on Sterling Silver 6 Claw Cubic Zirconia jewellery set from The Jewel Hut.



---
Select from huge collection of product and get 0% finance on your purchase.



---
Grab free Modena bracelet by spending more than £100 on Sif Jakobs available at The Jewel Hut.



---
Purchase a Police watch from The Jewel Hut and get one Police Presentation box free.



---
Buy Daisy London Intertwined Hearts necklace earring gift set from The Jewel Hut for just £100.
About The Jewel Hut
The Jewel Hut is a dedicated online jewellery store, offering fashion fans the best in branded jewellery at competitive prices. Since its launch in 2006, the site has grown into one of the UK's leading online jewellery retailers, offering customers a wide choice of bestselling, world-famous brands and exciting collections from emerging designers.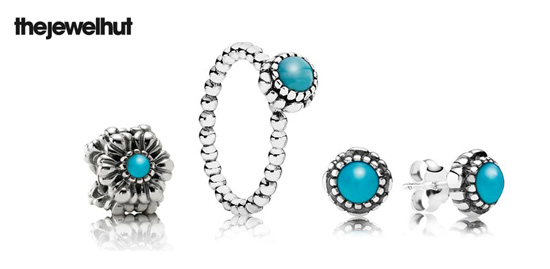 Featured Brands
The Jewel Hut is an authorised stockist for all brands sold on the website, including many of the jewellery industry's leaders like Pandora, Links of London, Thomas Sabo, Swarovski and many more.
Personalized Touch
At the moment The Jewel Hut offers shoppers a Christmas collection designed to make holiday shopping simple and effective. The range of items is sorted in 'Christmas Gift Ideas' for him and for her, offering shoppers the drop of inspiration they need. Additionally, the 'Wedding' section lists a 'Best selling Wedding' subcategory providing a lot of good shopping ideas.
International Reach
The website is owned by ThBaker. Overseas shoppers can also purchase items on the website with the retailer dispatching regularly orders Europe, Middle East or United States.
Customer Support
The site has an experienced customer service team on hand to help in the event of any query, before or after a sale because. The costumer services section in the drop down menu offers shoppers details about delivery & returns and how to shop online. Customers can also contact the retailer via an online form or can check the list of FAQs for further details.
The Jewel Hut Is Into
The Jewel Hut covers a wide range of jewellery items and accessories at various prices. The shopping list with the retailer covers:
CHRISTMAS
LADIES
MENS
WATCHES
ACCESSORIES
WEDDING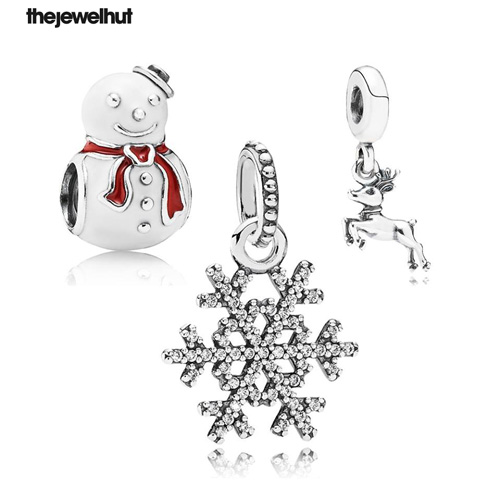 Shopping Guide
Shopping online at The Jewel Hut could not be easier. After deciding which items the shoppers desire they simply have to click 'Add to Basket' and the items will be added to a personal shopping cart. At this stage they can either continue shopping or proceed to the checkout where the site can process the order. Browsing goods at The Jewel Hut is fairly simple with a side bar allowing shoppers to refine their search by brand, by category, by material, by product type, by gender, by theme or by price.
Top 3 Deals for Extra Savings
Extra savings are always possible with The Jewel Hut. Shoppers should definitely check out the hottest deal right now:
50% off diamonds.
Buy a Charm club bracelet and get a free Charm.
Save over £50 with Pandora Starry Heart Bundle Bracelet.
The Sales section showcases no less than 1648 products all with incredible discounts for even better deals. At the moment the retailer offers up to 75% cut offs for items listed in this section.
Redeem the Discount Code
Promotional codes and vouchers are part of the retailer's policy. The promotional voucher can be redeemed on the website or by quoting the unique promotional code to one of the sales team when placing an order on the phone. The promotional voucher is not redeemable in shops.
The codes can be redeemed in the shopping cart. Once shoppers click on the shopping cart page they will see a special field marked 'DISCOUNT CODES'. They just have to quote the code in that field and click on 'Apply code'. The discount will be applied and they can proceed to payment and delivery details.
The retailer can also be spotted on YouTube. It has uploaded a few videos presenting the website and the store in UK. The latest video presents the wedding ring sets, gemstones, pearls and other jewellery. It is noteworthy that the finer things such as cufflinks make a huge impact, so why not complement your attire with a stylish pair? Apart from The Jewel Hut, you can save on a staggering collection of cufflinks with Moss Bros vouchers.
Size Guide & Personal Finance
Size Guide
Shopping for jewellery online can be an amazing experience but for some it may prove confusing due to the size considerations. Each person has a different wrist size, neck size and ring size. Buying rings online will always require you to specify your ring size so that your desired ring design can be made or customized in your size. The Jewel Hut understands this and thus brings to you a detailed ring size guide. It offers you 3 simple diagrams which can help you understand the industries standard sizes. Through these diagrams, you can know your ring size, the PANDORA ring size and your necklace size as well. What makes this special is that you can also download the size guides and then take time to figure out what your sizes are. Isn't that simply amazing? Well, if you are unsure of your size, then log on today and know your exact measurements.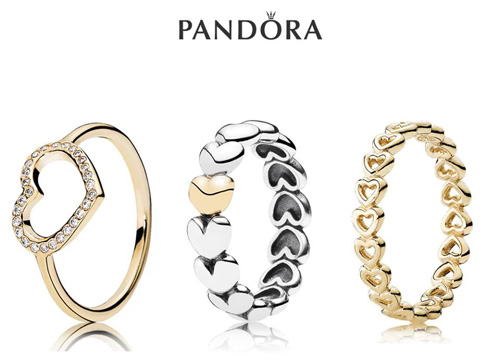 Personal Finance
When you shop at The Jewel Hut, then you get an option to choose from among the three different finance options for orders totally £280 or more. These finance options are great for those who wish to buy now and pay later. The following are the three options available:
6 Months Interest Free Credit (0% APR)
12 Months Interest Free Credit (0% APR)
18 Months Interest Free Credit (0% APR)
If you wish to take advantage of any of these plans, then all you need to do is to add your items to the shopping basket on the website, select your finance option by selecting 'finance payment method' option at the time of checkout. For the initial payment stage, a minimum deposit of 10% will be required and a credit check will be performed by the finance company as a part of the automated process of transaction. It is important to remember that the Jewel Hut can only approve and ship to addresses that are approved or verified billing addresses.
Delivery & Returns Policy
Delivery options vary to suit all kinds of customer needs. Those residing in UK can take advantage of Royal Mail First Class Delivery, Royal Mail Special Delivery, Next Working Day, Royal Mail Special Delivery and UK Saturday Delivery. Those who live abroad benefit from Express International Delivery, Standard International Delivery Over £20 and Standard International Delivery £20 and under.
Items must be returned within 30 days of receipt. In the unlikely event that shoppers receive a product that is defective the website will also refund the cost incurred returning the item.
Gift Cards & More
Gift cards purchased via The Jewel Hut are redeemable when purchasing items sold on The Jewel Hut. The minimum amount available on a The Jewel Hut gift card is £10. Currently, the maximum gift card limit is £50. The gift card will expire 12 months after purchase.
Membership Benefits
Registered users benefit from an even easier ordering process. They can set up an account and register their details with, which saves them time. By creating an account they will be able to move through the checkout process faster, store multiple shipping addresses, view and track orders and more.
Three separate finance options are also available for orders totalling £280 or more. It's the perfect option for watch fans who wish to buy now and pay later. To take advantage of one of these payment plans, shoppers simply add item(s) to the shopping basket and select their chosen finance option by clicking 'Finance Payment Method' option at the checkout. The three options available to customers are as follows:
12 Months Interest Free Credit (0% APR).
24 Months Promotional Credit (4.9% APR).
36 Months Classic Credit (19.5% APR).
Social Media
The Jewel Hut is also an active presence on social media via its blog and popular platforms. Shoppers can fallow the retailer to get latest news in the jewellery world as well as to take part in competitions and find out latest deals and offers.
Contact Info
The Jewel Hut
95 High Street
Brierley Hill
West Midlands
England
DY5 3AU

Call us at : +44 (0)1384 880682
E-Mail: sales@thejewelhut.co.uk