About TH Baker
TH Baker is a popular jewellery store which was first established in 1888 as a simple family owned establishment. Since then, TH Baker has never looked back and has spawned a network of stores in the UK. Thanks to its exquisite style and design, even after being 125 years old, it continues to rule the hearts of the British. Moreover, TH Baker takes care of its customers by providing them stellar quality products. This has helped TH Baker to retain the top spot when it comes to buying the best jewellery and watches.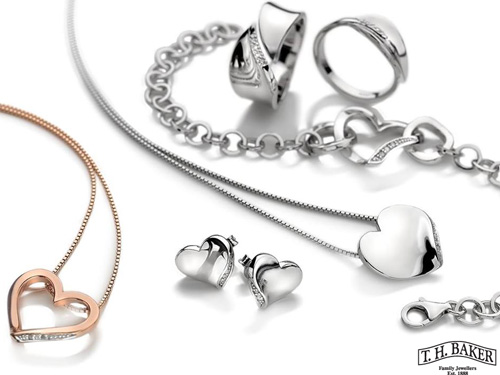 Popular Categories
At TH Baker, you will find state of the art jewellery for different occasions. If you thought that the collection is limited to a particular occasion, then you are probably wrong. You can check different categories on the site and you will fall in love with the wide range of collection featured here. Here's what you can expect at TH Baker:
Engagement Rings: You can pick from a grand collection of engagement rings with a plethora of styles, metal and gemstones. Platinum, white gold and yellow gold rings are available and the styles are simply mind-blowing ranging from traditional sets to the vintage ones.
Jewellery: This category features all sorts of jewellery you can imagine such as bracelets  & bangles, necklaces & pendants, rings, earrings, precious stones and men's collection.
Popular brands: Baccarat, Brunotti, Bouton, ChloBoy, Cross, Diesel, DKNY, Emozioni, Esprit, Fiorelli, Fossil, Gucci, Guess, Montblanc, Pandora, Police, Rennie Mackintosh, Shimla, Skagen, Swarovski, Tag Heuer,TH Baker and many others.
Watches: Watches are available for men, ladies and children and you can have a look at the stunning collections that span ceramic watches, designer watches and chronograph watches.
Popular brands: Accurist, Adidas, Armani Exchange, Casio, Citizen, DKNY, Emporio Armani, Festina, Fossil, Gucci, Guess, Hugo Boss, Ice Watch, Links of London, Michael Kors, Omega, Police, Puma, Radley, Seiko, Skagen, Swarovski, Swatch, Tag Heuer, Timex, Tissot, T W Steel, Versace, Vivienne Westwood and many others.
Gifts: Gifts for many different occasions such as father's day, anniversary gifts, birthday gifts and wedding gifts are available in different price range. You can search for gift ideas here and pick up anything from accessories, bags, pens, watches, wallets and a whole lot of eye-catching options.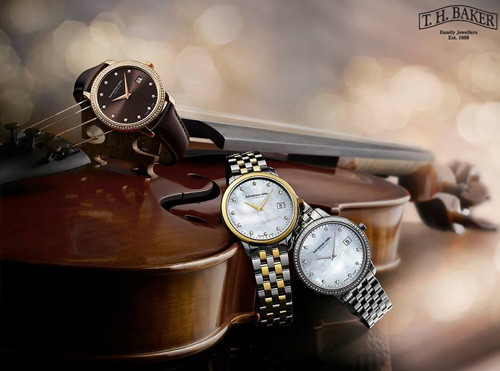 Fabulous Offers & Deals
A popular saying goes, "Diamonds are a woman's best friend". This certainly is true. Any kind of diamond jewellery can take your style quotient to a different level making you look all the more stunning and classy. But when it comes to buying jewellery, it becomes very difficult to invest because of the sky high prices. At TH Baker, you get the solution to this problem through irresistible offers and deals. Here are a few ways that can help you bag huge savings on your purchase:
Up to 50% off on select jewellery
Up to 50% off on diamonds
5% off on your purchase
Sparkling Alphabet and Pendant charm for just £15.00
To know more about the latest offers and clearance sale, you can check the sale section where you will find jewellery at rock bottom prices. You can check this section on the basis of the category or brand. Signing up to the TH Baker newsletter will also keep you abreast of all the information that you need to know about the collection.
Save Using Vouchers
It's possible that you might not get the offers of your liking here. Moreover, the type of jewellery you could be looking for might not necessarily be in the sale section. You can still avail the benefits that promotional codes offer to enjoy huge savings. When you have collected the promotional codes which are easily available, you can redeem them by following the given steps:
Have a look at the item you want to buy by visiting the site.
Pick the items and add them to your basket.
When you are done with the shopping, you can proceed to view your basket.
You can review the order once to check everything is in place.
Put the code in the Promotional code box and click on Apply.
Make the payment and your order will be delivered to you.
TH Baker will fulfil all your needs and with its assorted collection of fine jewellery, watches and gifts you will certainly find what you are looking for. Whatever the occasion, the TH Baker store is perhaps the best place to store as it stocks a monumental and priceless collection from the popular brands. So if you want to express your love for someone by gifting jewellery or gleam and glisten yourself, do it with TH Baker.
Delivery Policy
TH Baker provides Royal Mail First Class free delivery offer on orders below £100. They are delivered within 3 working days. For Royal Mail Special delivery they charge £5.95 on orders below £100 and free on orders above £100. For all UK Saturday delivery they charge £12.95 only if the orders are placed before 4pm. You will receive email notification when the product is delivered. TH Baker also provides Standard International delivery for free of cost and Express International delivery they charge £5.95.
If for any reason if you are not satisfied with the product purchased, you can return it in its original condition within 30 days of delivery. If the product you received is defective, then you can return or exchange it. For TH Bakery it will take around 5 working days to exchange or refund an item. Gift your loved ones with latest collection of personalized jewelry by using the discount vouchers available at our site from top sellers like Blue Nile and Goldsmiths.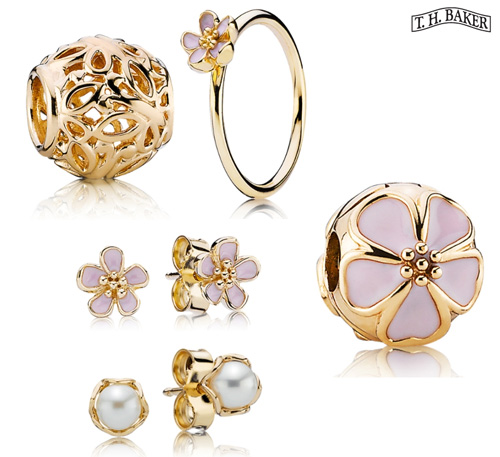 Diamond Knowledge
TH Baker has it's own collection of diamond jewellery and wide range of wedding rings. Sometime it will be difficult for the shoppers to recognise the quality of diamonds. Clarity of a diamond is gauged by the degree to which it is free from naturally occurring inclusions. Many of these inclusions are actually invisible to the naked eye and require a closer look under an eyeglass to be seen. Most diamonds appear white, but a few actually display the hints of colour barely visible to the naked eye. Diamonds that possess a strong pure colour are extremely rare and are often referred to as "fancies". The cut of the diamond is the only value-defining characteristic that can be influenced by man.
Social Media Links
Contact TH Baker
TH Baker Ltd
95 High Street
Brierley Hill
West Midlands
DY5 3AU
Call: +44 (0)1384 880 681
Email: sales@thbaker.co.uk