Stena Line Discount Codes July 2019
Use our Stena Line vouchers for a wide range of products and purchase them at incredibly low prices. These Stena Line discount codes expire soon, so act today and save big.
VoucherBin > Stores >

Stena Line

:

8

Active Vouchers



---
Shop while you travel and save big. Get up to 40% off when you shop on board at Stena Line. Click here for more such offers.



---
Holiday in Holland with Stena Line for less. In this offer you'll get a ferry travel from UK to Holland and a car to travel in Holland. Book now! This offer may not last for long!



---
Travel with Stena Line and save big. Make a short stay trip to France and get facilities like car for travelling, free return. Bookings start from just £130. Book now!



---
Drive off to Ireland with Stena Line and your caravan goes free on selected days and sailings on Cairnryan and Liverpool to Belfast routes.



---
Sail to Ireland as part of a short stay and get to enjoy 30 hours experiencing incredible sporting events, fabulous shopping and lots more with Stena Line starting from £50!



---
You can get away from an incredible £79 single for a car + driver and enjoy a free upgrade to exclusive and luxurious Stena plus Lounge too by Stena Line!



---
Summer scorcher deal is on! Travel to Ireland from just £199. Book now and take the kids for free only with Stena Line!



---
Stena Line brings you a big floating fidget spinner deal where kids can travel for free on all Irish Sea routes with additional free services on the go!
About Stena Line
Are you planning to travel to Ireland, France or The Netherlands or somewhere within the UK? Why not try something different and travel by a world-class ferry? If that's what you are going for, Stena Line is one of the best ferry operators you can choose.
Stena Line essentially operates in the Irish Sea, North Sea and Scandinavia, and has a network of 22 ferry routes strategically located in Europe. It has a massive fleet of 35 modern vessels, including RoPax ferries for passengers and freight, pure cargo ships for freight and conventional combi-ferries.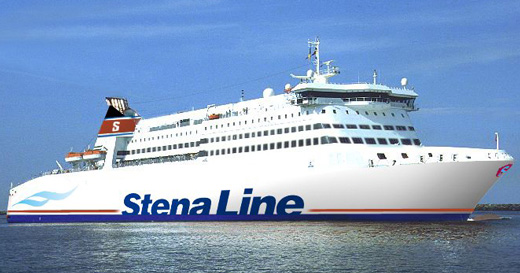 Every year, Stena Line ferries millions of passengers to their destinations while giving them a memorable experience sailing along the seas. It runs the most comprehensive route network in Europe with its large fleet, with six routes out of the UK alone to Ireland and Europe. It is, in fact, the largest ferry operator in the continent, and one of the larger operators in the world. But continues to be owned and operated by the same Swedish Olsson that established them in 1962.
Within the UK, Stena Line operates two daily crossings across the historical Harwich to Hook of Holland route. It transports over 450,000 passengers every year through this route alone, and also over 22 daily crossings on four routes to Ireland: Fishguard to Rosslare, Holyhead to Dublin,Liverpool to Belfast and Cairnryan to Belfast.
Meanwhile, Stena Line operates the largest two super-ferries in the world yet on its Harwich to Hook of Holland route. The ships – the Stena Hollandica and Stena Britannica – were launched into service in 2010.
Across its Irish routes, Stena Line runs a combination of conventional vessels while providing customers with an outstanding maritime experience. Over the years, Stena Line has spent extensively in its Irish operations, even building a new port and refitting and refurbishing its ships running the route.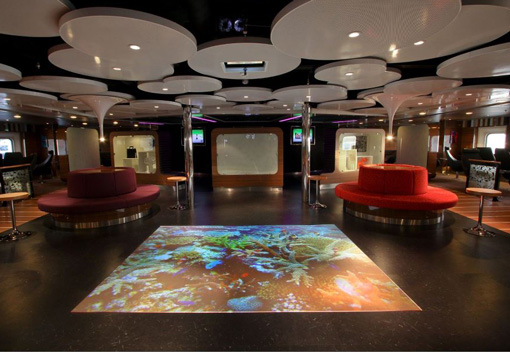 Speaking of service, Stena Line gives its passengers some of the best in the business, no matter what route you choose. Each ship offers a wide range of facilities, from food-on-the-go to fine dining and even cinemas, as well as shopping and kids playing areas. Stena Line also has its own Stena Plus Lounge for passengers looking for a bit more than the usual levels of high service. Stena Plus customers can experience faster boarding privileges and access to spacious lounges that have complimentary drinks, snacks and reading material.
Stena Line Offers What?
Here are the services you can purchase at Stena Line:
Ferry services
Day trips to various locations
Hotel Breaks
Rail and Sale
Coach and Sale
Top Categories
At Stena Line following are the categories available:
To Ireland
To Britain
To Holland
To France
The Rest of Europe
Special Offers
Loyalty Schemes
Group Travel
Freight
Booking & Cancellations
Stena Line lets you make your bookings directly from the home page; just select the route and date on which you want to book. View the selections of fares and sailings next and make your choice. You will need to provide vehicle registration, but if you are not sure about it or if you plan on hiring a care, you may chose TBA. Pets and animals may travel within the car or vehicle during the ferry trip, but are not allowed on-board the ferries on its Southern and Central routes. On the Belfast to Carnryan route, small dogs may be allowed if they are secured in a pet traveller case.
Once you make the booking, you need to furnish the booking reference provided to you at the time of checking in. You do not need to bring the complete itinerary that was provided to you to the port. You also need to show photo identification at the check-in. If you do not receive an email confirmation of your booking, you may contact Stena Line customer care. You may also opt to get your booking confirmation by post, in which case you will have to pay a £3.50 administration fee. Check out our site for more money savings vouchers on travel and grab cool discounts.
Once you make your booking, you can easily make changes to it or cancel your booking at any time before your departure by accessing your account on the Stena Line. Click on the Login/Manage Booking link on the top right corner of the website and follow the instructions accordingly. Any refund that is due after your cancellation will be applied automatically to the same debit or credit card that you used when you made the booking.
An amendment fee may be applied when you make changes to the route, date or time, except if you are making changes to the passenger detail, car details or adding meals, cabins or Stena Plus. Refunds are not available for cancelling an Economy service booking. For Premium or Flexi booking, at least £3 per sailing will be due as cancellation fee. You can also visit P&O Cruises for similar range of cruise travel services.
Book Easily With Stena Line
When it comes to ferrying around Europe's best destinations, the Stena Line is your place to book the trip. The Stena Line ferries will take you to amazing destinations in Ireland, Britain, Holland, France and a selected number of other European destinations.
Just select your desired destination when you are booking your trip and you can see all the available options and routes. Booking online is easy and it will save you money. You will avoid the £10 booking fee on car bookings and the £2 booking fee on foot passengers when you book your ferry online. You can also find the best deals if you book early, so remember to check the Stena Line website as soon as you know your travel times!
You can select all the possible options on the website. Booking spot for your car or your bike is simple on the website. The company is even offering you the chance to win a £2,000 Ikea home makeover if you book this summer!
Furthermore, the summer sale is providing you amazing 10% discounts on Irish ferries, so get yours quick! If you are taking the whole family for a holiday, you can save quite a bit of cash booking at Stena Line. Kids currently go free on all routes between Britain and Ireland!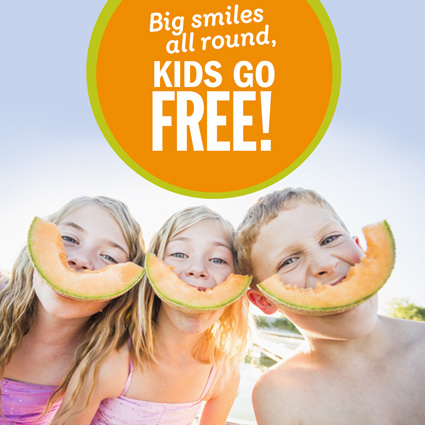 You can take your car, caravan or motorhome on board the Stena Line ferries. You should always check the website for additional tips and offers. For example, you can now book your caravan for the price of regular car on selected routes and dates!
If you are just looking for a short getaway, then go enjoy the short daytrip ferry ride to Ireland. You can book your two-way tickets for just £5 per person! It is an amazing value for money and there's nothing better than visiting Dublin on a sunny summer day!
Mobile App
Stena Line provides easy to download mobile app for iOS, Android and Windows phone. Using this app you can book your trip, view routes, timetables, real time maps for ships and much more.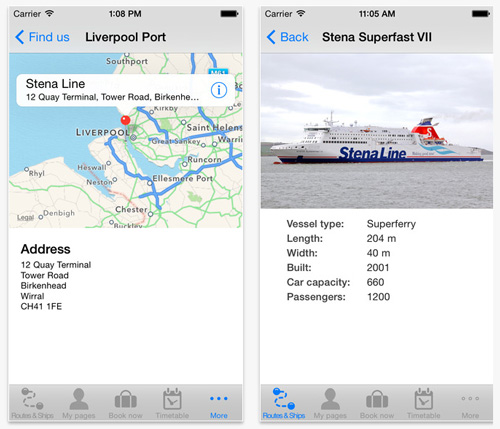 Top Deals
Check out these amazing offers available right now at Stena Line:
Free trips for kids when booking a motorist fare for all Britain and Ireland routes
Sale to France and get a free return trip to Britain and Ireland
Take your plus one for free at select France routes, starting from £82
Hotel breaks to Ireland from £59
Motorhomes for the same price as a car
Redeeming Voucher Code
Looking to get the best deals at Stena Line? Here is how you can do it with a voucher code:
Browse the categories on top or use the route and date table on the home page to find a service you like.
Go through the services available at the time and date of your preference.
If you like a service, click on it and then click on 'Continue'.
Proceed with the checkout process and add your voucher code when the option comes up.
Verify to see if the code has been applied and the price has been reduced.
Once verified, complete the checkout process and make your booking.
At Stena Line YouTube Channel you will find latest collection of videos about their offers and services. Below video is about how a ferry is to converted to use methanol as a fuel.
Social Media Links
Contact Details
Stena Line Limited
Stena House
Station Approach
Holyhead
Anglesey
LL65 1DQ
General Reservations: 08447 70 70 70
Contact form available on website.