About Starbucks
Starbucks is an American global coffee company and coffee house chain and currently the largest coffee house in the world. It has 21,160 stores in 63 countries including 12,067 in the United States and 793 in United Kingdom. They serve hot and cold drinks, whole bean coffee, micro ground instant coffee, full leaf teas and pastries and snacks. In their online store they sell coffee and tea blends as well as coffee machines and mugs.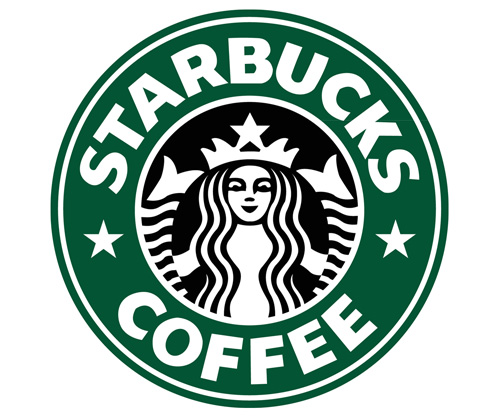 Starbucks Store
Coffee – Whole bean, Verismo pods, Starbucks reserve Coffee and instant coffee
Tea – Black tea, Green tea and Herbal tea
Drinkware – Seasonal drinkware, Cups and mugs, Tumblers and Travel mugs and cold cups
Equipment – Verismo machines, Accessories and parts, Coffee brewing
Verismo Machines
Starbucks Store sells the famous Verismo coffee machines so that you can create the Starbucks coffee at the touch of a button one cup at a time. The single cup brewing system lets you make Starbucks brewed coffee, expresso, lattes, steamed milk and more using the pods. The Verismo machines feature high pressure brewing system that heats up and is ready to use in 15 seconds or less. It has a variable temperature system to allow optimum coffee extraction and milk steaming. A dedicated rinse button makes cleaning and maintenance of the machine easy. The drip tray is height adjustable for the different size cups. It also has an auto off that activates after 15 minutes.
Best Coffee
Knowing so much about coffee you can be confident Starbucks Stores coffee is the best. You can buy their signature blends variety pack if you're starting out or try their coffee from Kenya or Ethiopia. If you like to drink your coffee on the go you can also buy their stainless steel tumblers to keep your coffee hot. What about one of their famous syrups or sauces to finish your coffee off.
Whichever you decide to go for you can find it easily on the website. They have section for coffee, one for tea and then the machines and accessories. As you navigate to the product you want you will find a wealth of information for you as well as other buyer's reviews. You learn what type of roast it is, what the tasting notes are and where it's from. Also a really helpful 'how to brew' instructions.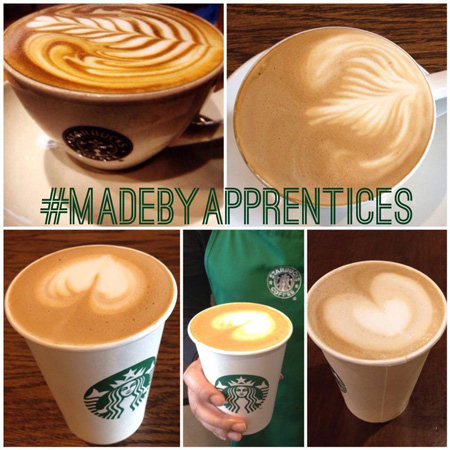 Top Deals at Starbucks
Save 10% on first order
Save 5% on your order for existing customers
Free standard delivery on all orders
Redeeming Vouchers
You can save more money at Starbucks Store with money off voucher and deals.
Choose the money off voucher or deal you want to use.
Click the Show Voucher and visit site button.
You are then taken directly to the Starbucks Store website and the voucher or deal is activated.
Choose your items and add them to your bag.
When you have finished adding your products you can go to the checkout.
You will see a list of your items in your order.
Right underneath is the box to add your voucher code.
You can then continue as a guest or sign in and complete your order.
Starbucks has its own YouTube channel. Check out this exclusive video where Starbucks introduces a one-of-a-kind coffee shrine and captures the past, present and future of the retailer.
Starbucks App
Starbucks has its mobile app avaialble on all major leading operating platform. The app is available for iPhone and Android platform.
Delivery Options
When you purchase products from Starbucks Store you can track your order when it's in transit. All orders over £50 qualify for free delivery. If you're not completely satisfied with your purchase you may return it within 30 days of purchase. SodaStream also provides similar offers with loads of savings.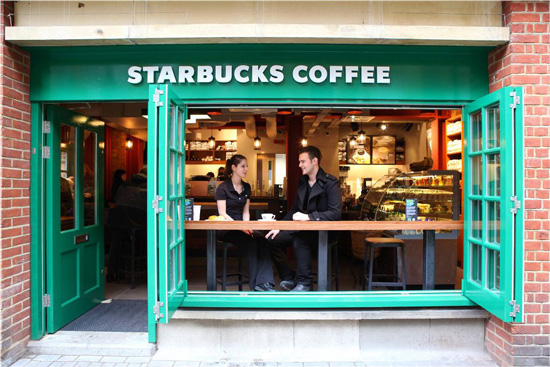 Starbucks Internationally
Starbucks Store offers online shopping to customers in the United States, Canada, France and Germany. To shop in any of their online locations, you must provide both billing and delivery addresses within that country. You may use the country selector at the top right corner of their website to get to that country's website.
Starbucks Rewards
You can earn star for purchases made with a registered Starbucks Card at a participating shop. With your Stars you can earn rewards like free drinks.
Social Media Links
Contact Information
Customer Care: +1 800-782-7282
E-Mail: StarbucksStore.uk@starbucks.com