About STA Travel
STA Travel is a travel booking website that provides customers with reservation services dedicated to taking care of all the many aspects that come with travel. The site provides people with information on many travel opportunities including options relating to what is available plus discounts on many travel booking solutions.
Customization
STA Travel provides people with customized products that are designed based on the needs that people hold. These include solutions where customers may be recommended different solutions. The Travel Experts who work at STA Travel can provide customers with ideas dedicated to helping people learn more about what's around.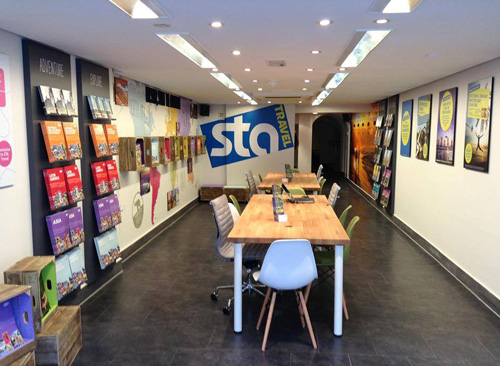 There are many other features on the site devoted to customization including:
A planning section for those getting into work abroad projects.
Guides to many popular locations.
Seasonal travel solutions including holiday and spring break travel planning support.
Where It Goes Internationally
STA Travel has more than 200 retail spots in sixty countries around the world. This helps STA Travel to cater to nearly six million travellers each year.
Customer Support
Customers can book appointments by requesting call-backs. They can do this with many steps in mind:
Click on the Book an Appointment spot on the top of the page.
Enter in your contact information.
List details on your trip based on when you're heading out, when you will return and your destination of interest.
Talk about what you need help with including the reservations you need to set up among other things.
List details on when the best time for you to be contacted is.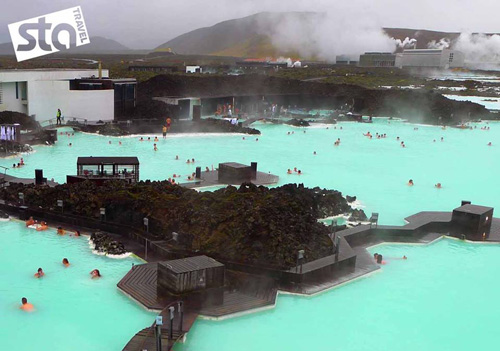 What Does STA Travel Have?
The services that STA Travel can provide you with include the following:
Flights - You can reserve flights to places all over the world.
Hotels - Hotels and smaller hostels can be reserved here.
Tours - Customers can reserve tours to many of the most exotic places in the world.
Rail Travel - Rail travel reservations are available for people traveling around Europe and other spots with extensive rail networks.
Insurance - Customers can reserve travel insurance policies on this site.
ISIC Cards - Students and teachers can apply for cards that can offer them special discounts on travel services.
Shop By Many Options!
You can shop for reservations based on the location you are heading out to. You can also mouse over each section of the site to find information on what discounts are available at certain times.
Top Deals For Extra Savings
There are many great deals to explore including:
20% off of all group tours in Australia
20% off rail passes on Eurail travels around Europe
Discounts of at least 10% on all rental cars
30% discount on last minute deals
Look For Daily Deals!
If you use the Deals section on the top part of the page then you will get access to many daily discounts that are available on the website. These include last minute discounts and special seasonal offers like £200 off for a New Zealand trip. Also visit Travelocity that provides similar type travel packages and services.
How To Use Discount Codes
You can also use discount codes on the site with a few sensible steps:
Search for the travel reservations that you want to use.
As you check out, enter in the information on your promo code onto the site. This willbe listed through a simple box in the checkout section of the site.
The site will then confirm for you if you have entered in the right code or if there was an error in the process.
The YouTube page for STA Travel site includes many videos showcasing the numerous travel destinations that you can explore plus details on new travel services around the country. This is a promo video for STA Travel titled as "STA Travel MOVE".
Glance @ Vacation Packages
If you've got a few weeks to spare, now you can finally be able to take a well-deserved break from it all with STA Travel.
Perfect Packages
You are still fretting over prices, knowing well that holidays abroad are quite expensive. Who can blame you? There's no point returning home a pauper after completing your trip. Isn't it wonderful to know that there are packages out there tailor made for you?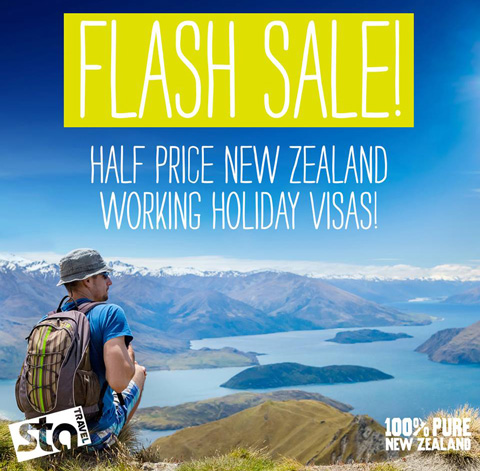 Going with the flow
Choosing your favourite spot is no longer an expensive affair. Pick any destination. You will soon find that whether it's Thailand or New Zealand's regal mountains you're after, prices have been slashed, sometimes by up to 50%. Either way, you're guaranteed to be saving at least 50 quid.
Prices Have Been Slashed
Travel deals are now being offered at a discount of up to 40% for a range of destinations all at the right time. Also, prices have been slashed by up to 50% on some packages.
No knock-offs
But, what's really in it for you? These are not knock-offs. Student packages are cheaper, of course. Expect to pay a little extra for dream destinations such as the Virgin Islands and South America. Travelling through historic Europe is not just for the rich and famous either.
How it all started
This may be your first holiday abroad. You could start where it all began for STA Travel. Specializing in the student market and with packages stretching across the earth, who would have thought that STA Travel, preferred travel agency for over 6 million holiday makers, was started by a band of students in Australia back in the Seventies?

So, you've recently graduated and have a bit of spare cash saved up for a dream holiday. Or, you've just landed your first job and stepped onto the first rung of your career ladder. Just check out the current deals and offers to make your booking at cheaper rates. Ok, so you're still an undergraduate. But you studied hard and sailed through your first year. You also worked hard in between those late night semesters, and you've saved up enough of a holiday bonus. It's time for a great vacation with STA Travel.
Mobile App
The STA Travel mobile app for Android and iOS will provide you with information on things like:
Reviews of different travel services
Hotel booking solutions
Itineraries to check out
Various discounts that are available only through the app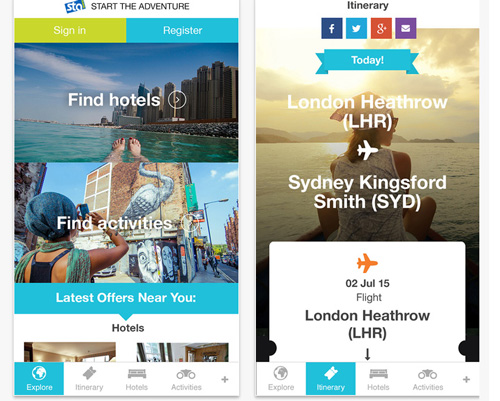 Social Media Presence
Sign Up for Emails!
You can go to the bottom left of the STA Travel site to sign up for emails to get information on the latest deals for travel services.
Contact Details
Priory House
6 Wrights Lane
London
W8 6TA
Phone: 0333 321 0099
Contact form available at website.