VoucherBin > Stores >

Sky

:

8

Active Vouchers



---
Get the Sky Fibre Unlimited plan for 12 months & pay £10/month + sky line rental charge of £17.40/month with up to 38MB download speed. Explore the site & save more!



---
Join Sky TV & get unlimited Sky Broadband free for 12 months plus a £100 reward on a 12 month contract. Grab this worth fetching deal before it runs out!



---
At Sky, record your favourite shows & watch later on buying a Sky Q Mini box. Pay as low as £12 extra a month on Sky Q Multiscreen. Hurry, limited edition!



---
Subscribe to 11 Sky Cinema channels in HD & 1000+ movies on demand for a price of £18 extra a month. Catch the exciting deals!



---
Entertainment lovers will enjoy this package of paying £32/month on Variety & Sky Q 2TB Box from Sky plus grab free Lenovo laptop, 32" LG TV or £100 voucher. Acquire the deal as early as possible!



---
Watch over 350 Sky Box Sets plus over 50 channels in HD for £38/month + free Lenovo laptop, 32" LG TV or £100 voucher. Visit Sky & enhance your TV experience!



---
Download & watch the new US crime drama, Shades of Blue at Sky Living. Get support for all your favorite series on Sky.



---
Check out the award winning shows and make way for great entertainment with the affordable Sky Tv plan of just £22/ month.
About Sky
Sky is a British telecommunications company, offering telephone lines, broadband connections, and subscription TV services for its customers. The company was the country's largest pay-TV provider in 2015 and it has long been among the most popular digital TV services in the UK. The company started operating in 1990 when Sky Television and the British Satellite Broadcasting merged to create the company. They operate across UK, Ireland, Austria, Italy & Germany.
Sister Companies
Sky UK is a subsidiary of Sky plc., which also has other subsidiaries around the world. For example, Sky Italia and Sky Germany are part of Sky UK's sister companies.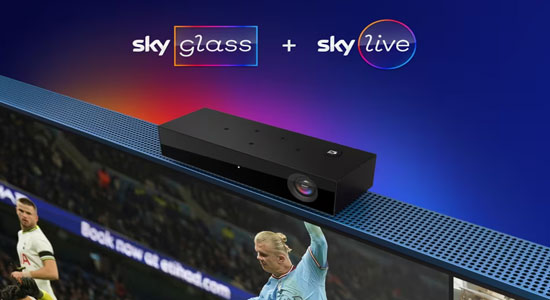 International Reach
The services available on the website are only available for residents in the UK. But the Sky corporate family also has businesses in other European countries. Therefore, you can check whether the broadcaster operates in your location.
Sky Deals Into
As mentioned above, Sky provides services in the telecommunication sector. Its products can be divided into three categories:
TV:
Satellite TV with special channel subscriptions on things such as movies, sports and children's TV
HD and HD Ultra boxes for better viewing experience
Broadband:
Broadband services with or without landline
Fibre services with or without landline
Telephone lines:
Landline services
Top Categories:
The Sky website has plenty of information and services available. The broadcaster is currently promoting the following categories exclusively on the platform:
Find & Watch TV
Shop
My Sky
Help & Support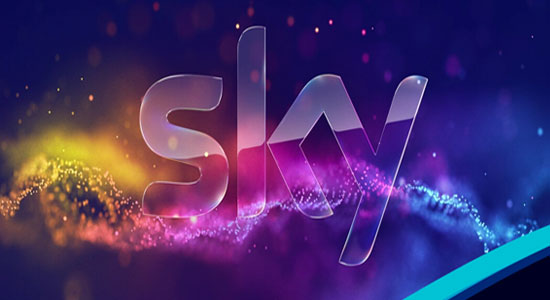 Products & Sizzling Hot Deals
There are plenty of great services on the Sky website. It is currently promoting these exclusive products that you'll be able to enjoy as part of your service.
Hooten & The Lady on Sky 1
The Night Of on Sky Atlantic
Master of Photography on Sky Arts
Customisation
The different Sky bundles available allow you to pick the TV shows you enjoy watching the most. For example, you can add Movies to your basic TV subscription or add more sports to your life with the Sports package.
Sizzling Hot Deals
Sky often offers its services with great discounts to both new and existing customers. Some of the biggest deals of the day include:
Buy any TV Bundle and get a Lenovo laptop for free
Buy Sky TV or Sky Broadband and get the 12GB broadband connection for free for 12 months
Upgrade your Sky Broadband to Sky Fibre and get it free for 12 months
Check Out Offers
To find out more about the above offers and get your hands on more similar deals, head down to Sky Offers. The section includes all the current campaign offers for both new and existing customers. Also by signing up for newsletter you will get to know about the latest offers and get access to exclusive deals. You can also explore with our entertainment category, where you can find several retailers who offers huge discounts on your favourite products and services.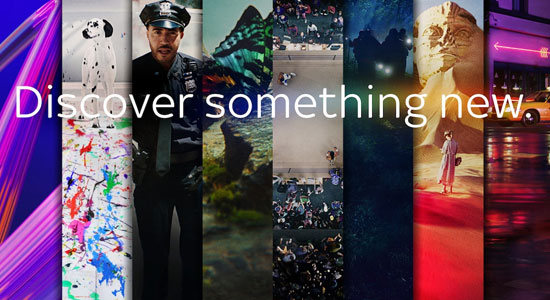 Shopping Guide & Redemption Savings
You can learn much more about the Sky services on the website, under the Shop section. The section features information about the different subscription bundles, what to expect from the service, and tips on finding just the right services for your needs.
If you have a voucher code to use on the platform, making the most of it won't be hard. You need to be signed up with the website and be an existing customer for the rewards to work. If you are, you can head down to the Claim Your Reward page under My Account section. There you can enter the voucher code details and enjoy your new savings.
Delivery Policy
When you are purchasing either the Sky TV or the broadband, you will receive a free installation of the product. Once you've concluded the purchase, the company will e-mail you more information, including the installation day. You can change the installation day, if you are unable to have the engineer visit on the provided day. The engineers will also call you on the day of the installation and confirm their arrival to ensure you are available.
Refunds & Returns
If you are not happy with the service, you can cancel Sky broadband and subscription at any time. You need to log on to your profile and explain your reasons for cancellation. The cancellation generally happens immediately and your service will end at the end of the current billing period. Please note that in some instances Sky may ask you to send back any equipment they've provided you.
Customer Support
The Sky website offers plenty of customer support options for existing and new customers. The Help & Support section should be your starting point in case of any issues with the products. It has information regarding the different services and what to do in case of problems. The site also has tips for troubleshooting and installation. Furthermore, you can always check the Service Status to ensure Sky isn't suffering from nation-wide issues. If you can't find an answer online, the customer service is able to help you online and via phone.
Mobile App
If you don't want to miss a moment of your favourite show or sport, then the Sky Go mobile app is a perfect option. With the app, you are able to watch live TV, catch up with your favourite shows on demand, and take care of your Sky membership. The app is available for both iOS and Android devices. Furthermore, Sky also provides plenty of other apps that complement its services. You could download the Sky Kids app or stay on top of the latest news with the Sky News app.
YouTube Video
Check out Sky's YouTube channel to find out more about its products. The channel features clips about its latest offers and services, as well as previews from shows and movies available on the Sky channels. Below is a video from Sky on how to watch ultra HD on Sky Q and have a high quality clarity.
Social Networking
You can also find Sky on social media. Following the channel on social media is the perfect way to stay in touch with its services, offers, and membership exclusives. You can find the broadcaster on these following social media platforms:
You should consider checking out the Sky Community to get the most out of your subscription. The community is a great place to solve problems you might have with the service, learn about new shows on the website, and stay on top of the competitions. You can sign up with the community directly on the Sky website.
Contact Information
Sky Central
Grant Way
Isleworth
Middlesex
TW7 5QD
Call: 03300 412 558 / 03300 412 559
Contact forms & online chat are available on the website for your queries & concerns.