---
Buy goggles, equipment, cup sized swimwear and much more for £30 or more at Simply Scuba & receive free UK delivery.



---
Add to bag Speedo's Fastskin Cap and pay £10.8 less while checking out from Simply Swim. Helping you give an optimum performance when competing or for squad sessions, purchase it for just £16.20.



---
Catch this bargain and pay 30% less price on the purchase on Mako Goggles by Aqua Sphere. They have tinted lens, ideal for swimming in bright conditions and gives a comfortable fit for leisure swimming.



---
At Simply Swim, check out Boys Swimming Trunks which come in different colour and size. Place the order today for 30% savings.



---
Speedo's Sea Squad Float Suit is all-in-one suit has short sleeves and legs and zips at the front with a Velcro tab. Valued £20, buy it for just £12 from Simply Swim.



---
Shop for Funkita swimwear at Simply Swim and get a free gift. Don't miss this offer!



---
If you are looking for a sporty swim look or want extra coverage on the top of your legs, the Speedo Endurance plus Monogram Legsuit is perfect for you. Buy now and get 30% off.



---
The Jelly Junior is a kid's jelly shoe from Speedo in neon blue, great for boys who want to have fun at the beach. Buy now from Simply Scuba and spend 40% less.



---
The Funky Trunks Elite Squad Backpack is the ultimate swim training companion with its multiple compartments and comfortable, secure padded back panel. Simply Swim brings you it at a minimal price of £44.
About Simply Swim
Simply Swim is established by the Simply Group and launched their first website, simplyscuba.com, back in 1996. Since then, the company is in the online retail market and offer some great products from leading brands. The website, Simply Swim, was launched on the summers of 2006. Today, the website has grown and become a key player in the swim wear market. With a team of people who are constantly researching to improve the shopping experience and include the latest technology in their website for better customer service, they have their shop located in Faversham, Kent that's from Monday to Friday.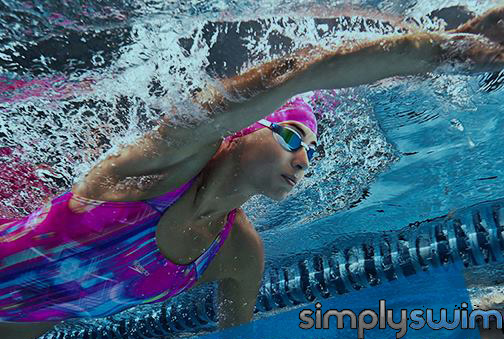 At Simply Swim, you have every kind of swimming costumes and equipments for everyone. Be it a competition swimmer, a super fit traithlete, or a jumping in with the kids; you will get everything that you can think of. They provide you products from top brands in this industry like Speedo, Maru, Zoggs, Arena, and Aquasphere. They keep their website up to date so that their customers get all the latest products from these leading brands.
Since they offer so many products and of so many sizes and features, the website allows you to filter these products as per your need making it easy for you to shop. They have clear photographs of these products so that you can analyse them easily without having trouble. Some products have video presentation as well featuring the detailed description of the product.
Top Categories
There is a reason why Simply Swim is liked by swimmers of all ages. They offer you some of the great sports & outdoor products and equipments under various categories. They have listed out the products as per the brands so that those who are brand followers can get the product from the top brands like Nike, Bodyglide, Diana, Amp, Amanzi, and others. You will get everything that you're looking for under this section.
Apart from getting the categories like women's, men's, girl's, boy's goggles, equipments, and triathlon, you can get to see the popular searches as well. In popular searches you can look what most people are shopping from this website. This certainly will help you to make your choice. Also you can visit Wiggle for purchasing similar type of products with discount offers.
Wondering what are the type of products that you can buy and the discounts that there is on offer? Subscribe to Simply Swim's YouTube channel to get an idea on the latest products and deals. Learn how to breathe when swimming by watching this video by Simply Swim.
Top Deals
For the festive season, Simply Swim brings the top ten products at some exciting price. These top ten products are listed below:
Neptune MP3 Player for £114.
Triathlon Backpack at £60.00
Poolmate HR for just £144
Sea Squad Spinning Dive Toys for only £15
Womens Predator Flex Goggle at £32
Team Rucksack III for £35.5
Aquarius Fin only for £33
Fastskin 3 Elite Goggle Mirror- Green and Blue @ £40
Teenager Robefor for £34.99
Peppa And George Soakers only for £6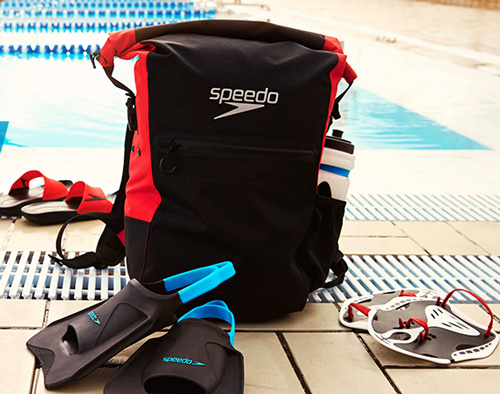 You can choose a gift card as well, for different denominations. You can buy a gift card for 25 pounds, or just choose gifts under 25 pounds.
Redeem Using Discount Voucher
Looking to get great discounts on your next purchase in Simply Swim? Here is what you need to do.
Just select the product you need. You can go to different categories or just search to get the product you need.
Choose the Add item to basket option.
Select view my basket option if you want to check out. Else, keep browsing on the site.
Select the mode of delivery.
Choose the Checkout option and also how you want to pay, including by Credit or Debit card.
Just place the order and enjoy!
Delivery & Return Policy
Simply Swim have three delivery options: standard, express, and the next working day. In the standard delivery, you will get the order in 2-3 days from the day of dispatch. It costs £2.99. In express delivery, you will get your order in 1-2 days from the date of dispatch and it will cost £4.99. If the destination is the remote area of Northern Ireland & Scotland then there will be an additional 1-2 working day. The next working day option will cost £6.99 and will be applicable only if the product is available with the company. Order should be placed before 3pm from Monday to Friday. They take overseas delivery. In that the order may take 3-31 days to delivery from the date of dispatch and standard international delivery charges apply.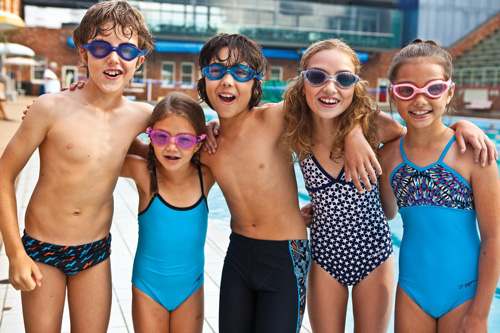 Return Policy
In case, you want to return the item, then you should do it within 28 days from the date of dispatch for a full refund. Items should be in a new and unused condition with all the tags and labels attached. However, the latest return date will be printed on the delivery note.
Social Media Links
Contact Details
5 Jubilee Way
Eurocentre
Faversham
ME13 8GD
Phone: 0844 567 70 70
Email: info@simplyswim.com