About Simply Be
Simply Be is a clothing chain that is part of the N Brown Group and concentrates on clothing for the larger woman by going up to size 32. Simply Be has collections designed by Gok Wan, Dannii Minogue and Gemma Collins, bringing designed fashion to the high street.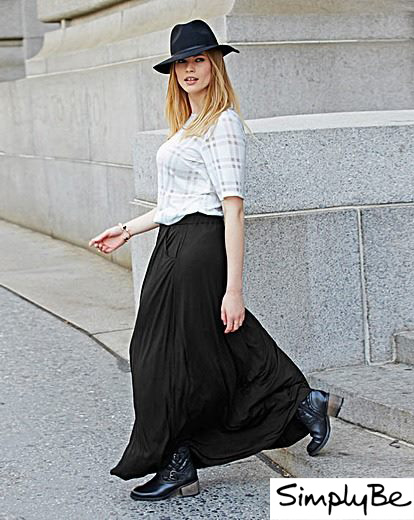 Simply Be is a trading style of J D Williams & Company Limited, the UK's leading direct home shopping company, operating over 20 successful catalogue brands. It also expanded into the US market in 2010. Simply Be offers selection of clothing and other products for all ages and sizes.
Fashion
Coats and jackets
Dresses ad Party wear
Knitwear
Trouser and shorts
Tops and t-Shirts
Brands
Kelly Brook
Anna Scholz
Voodoo Vixen
Lipstick Boutique
Joe Browns
Lingerie and Swimwear
Baby dolls and Chemises
Basque and Corsets
Bras & Bikinis
Hosiery and Socks
Knickers
Swimsuits
Beachwear
Simply Be Other Shops
Simply Be is part of the N Brown group. Also part of the N Brown group is Jacamo, Home Essentials, The Brilliant Gift Shop, The Kids Division and Feel Good Essentials.
Get the Best With Simply Be
Simply Be specialise in larger sizes, with that in mind their underwear and party wear categories are the best out there for the larger sizes. Simply Be know what they are doing and bring you fashion and comfort combined.
Keep an Eye Out For
Keep an eye out for the Kelly Brook range. It's a gorgeous range of on-trend pieces and asset flaunting looks. Kelly worked closely with the Simply Be team to develop a range of chic, statement pieces, each fully designed to fully flaunt your assets.
Shopping At Simply Be
Simply Be makes it very easy to shop on their website. You can shop with in their sections and then narrow the search down by applying filters. You can choose the fashion type, size, colour, price or brand. You can also apply a filter that shows you different design features like Anti Cellulite or Tummy Control and lots more. You can also shop at Adini Online and Shelikes.com for similar deals.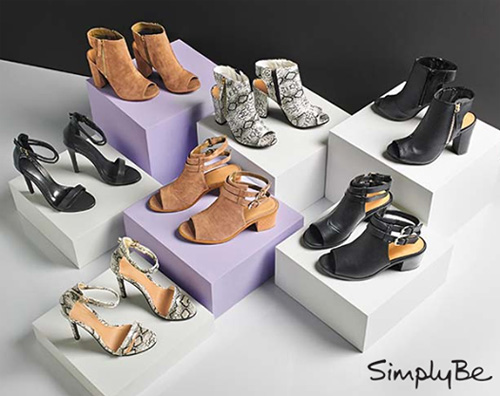 Get the Simply Be Look
Simply Be has a Get the Look section to help you put your look together. Simply find the look you want and Simply Be will show you the different pieces that go together. So simple and easy.
Top Deals
20% off First Order.
Extended Festive Returns.
Free Click and Collect!
Next Day Delivery.
Simply Be has a Outlet section on their site where you can browse all their sale goods. Browsing by size, style and price makes it easier to find the pieces you want at special prices. Looking for branded men's fashion at the lowest possible prices? Use Brown Bag Clothing promo codes to grab huge discount on your favourite clothes and accessories. You can follow Simply Be's YouTube channel and see their latest add. Check out the amazing selection of partywear for ensuring that you will be the belle of the ball all season long.
Simply Be Vouchers
Using your money off vouchers is really easy.
Find the item/s you want and add to your bag.
Go to the checkout and add your code to the Promotional code box.
When you apply the code you will be then asked to sign in or register to apply the promotion.
Once registered, proceed towards the delivery and payment options.
Complete the transaction.
Simply Be Size Guide
Simply Be. The name says it all. It is a statement that speaks truth to the power of women to make the right choices, particularly when it comes to style and fashion. At Simply Be, there is also no such thing as one size being suitable for all.
Simply Be's reputation for upholding another evocative statement that says size matters has been rewarded once more at the annual British Plus Size Awards. They go beyond just finding the perfect fit for larger women. Still only going up to the challenging size of 32, they are able to provide curvaceous and larger than life women with marvellous fashion choices that petite-sized sisters take for granted.
Whenever there is a sale on, Simply Be never go all out to distract larger women towards temptations to spend carelessly. At heart, this is an ethical company and its policies in this regard are lucid enough to grab responsible shoppers' attention. Not only do they believe that women should look and feel gorgeous, they also believe that happy workers will prove to be the best workers.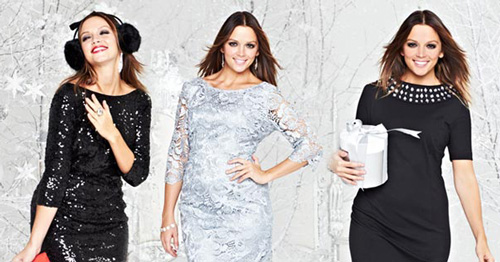 What better way to ensure service excellence and quality. Simply Be has not forgotten those who cannot afford to buy their clothing that remains affordable to mainstream shoppers. They also encourage shoppersto donate generously those clothes that no longer fit. It's also a recycling drive which goes to show how much they care for the women's environment.
Online shopping is their emphasis, and they sell their huge collection of women's fashion and accessories rather well. Their website is functional, user-friendly and, most importantly, guides and inspirational stories resplendently explain how big girls can make the right choices in selecting a new look or style.
A novel way to finding the right size leads women to the correct size guide. It is aptly named the Perfect Fit and goes beyond just finding a standard size for large women. Take a look at how clearly and reassuringly they explain the very important matter of sizing up for a bra that is just so. Buying a bra has always been challenging for most women after all. Simply Be also know that each woman, particularly their chosen ones, is unique. In their marvellous Perfect Fit guide, they tell ladies all about finding the best size that is not only going to make women feel comfortable and breathe more easily but look and feel fabulous.
Gift Vouchers
Simply Be Gift Vouchers are available in all denominations this is a sure way to buy a friend a practical gift you know they will enjoy. Just call Simply Be on 01 8 300 600 to order on your personal account.If you are not a customer you can pay for the gift voucher using a credit card. Gift vouchers will be despatched within two working days.
Delivery & Services
Simply Be will deliver your goods with Standard Delivery if you can wait for your goods. There is also Next day Delivery and Nominated Delivery where you can name the day you want your goods to be delivered, even if it's Sunday. Simply be also have a Free Click and Collect service.
Simply Be understands a lot of things about being a larger size. So much so they offer the ultimate bra fit guide. Their bra fit guide will tell you how your bra should fit, how to measure yourself to find the right fit. Simply Be also have fully trained style advisors to help you put together your look.
Looking smart and owning a smart work space is great amalgam and having apt desk accessories adds a perfect tinge to it. Get free of charge next day delivery on purchases more than £36 for quality office supplies. Check Staples discounts for fast and free delivery.
Simply Be Social Links
Contact Info
Enquiry: 0345 071 9018
Order: 0871 231 5000
Email: general.enquiries@simplybe.co.uk
Simply Be
Griffin House, 40 Lever Street, Manchester, M60 6ES