Shoe Tailor:

4

Unreliable Vouchers


---
Latest Shoe Tailor promo code: 10% off first order .


---
New Shoe Tailor voucher: Free P&P Min order value £30, can only be used once and not in conjunction with any other offer. .


---
Latest Shoe Tailor promo code: 10% off first order .


---
Shoe Tailor free delivery discount code: 10% off first order .
About Shoe Tailor
Shoe Tailor is a website that offers an extensive variety of shoes to all customers. The site has a number of different shoes for people to choose from including extra-wide shoes. This site also has many special voucher codes and delivery specials that can be used today.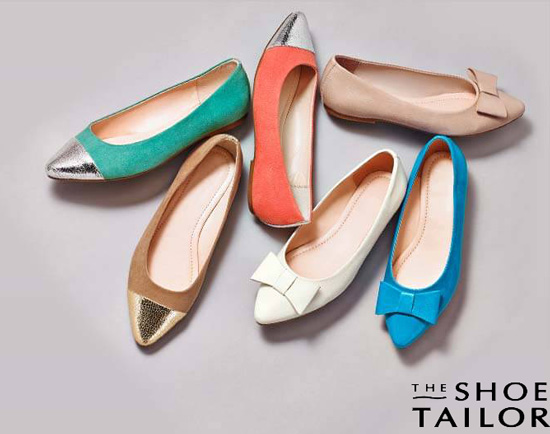 What Shoe Tailor Sell?
Shoe Tailor sells shoes for the most part. People can get shoes in a variety of forms including the following popular options:
Shoes: The site sells an extensive variety of shoes like slippers, sandals, boots, trainers and formal wear shoes.
Clothing for Men and Women: All types of clothing products are available from shirts and jeans to dresses and lingerie.
Products For Home: Bedding items, kitchen products, technology items and all sorts of seasonal products can be found here.
Beauty Products: Fragrances, cosmetics and hair treatment items can be found here as well.
Good Reach
This site has a good reach that focuses on getting products to and from different parts of the United Kingdom. It works hard to ensure that customers can get the items they are looking for in a sensible period of time.
Sister Companies
Shoe Tailor has a few sister companies that take care of the many other types of products that people can explore on this site. These include the Feel Good Essentials site for beauty products and the Home Essentials site for home products.
Categories to Watch For
There are many great categories that the site focuses on these days when it comes to highlighting its products. These include one category devoted to boots. Individual sections are also available for different shoe widths from D to 6E.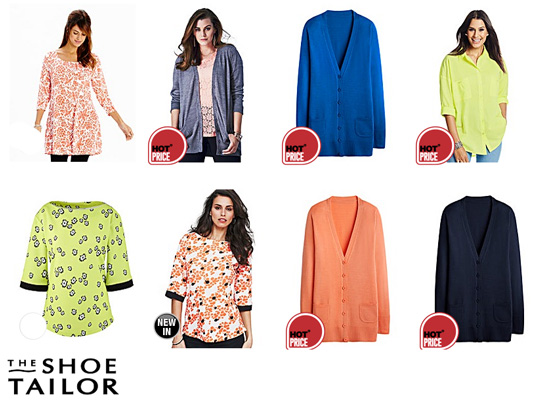 Popular Brands
The brands that are sold by the company include options like Lotus, Van Dal, Cushion Walk, Gola Classics, Skechers, Nike, Sole Diva and many others. There are dozens for all people to choose from when finding products that fit in with the desires that customers often hold.
Sections Are Easily Sortable
The sections around this site are all arranged to where they can be easy for all to sort around. These sections are divided up by brand, style and purpose. People can also search through these sections to find specific shoes by size and width. People can even search for items based on their colours.
Great Deals for Savings
Shoe Tailor has many popular deals for people to explore:
Heels with EEE fits can be found for about £27 to £35 based on the model and design.
Peep toe pumps from brands like Jeffrey and Paula are available for about £16.50 on average.
Toepost fit sandals from Sole Diva among others can be found for £18 or less with deals of 20% or greater on each pair.
Deal Section
The site also has a full section devoted to the sales that it has to offer. By clicking on the "Offers" section on the top right corner of the screen, the user can easily learn about different types of offers that are good for an extensive variety of products all around the site.
Using Vouchers
People can save at Shoe Tailor by using assorted voucher codes. These can be used with voucher codes that are found on many different websites. A discount code can be added to a site during the checkout section. You can check on the site to see if the voucher code was accepted by reviewing the cost and can be good for deals like up to 20% off an entire order.
Shoe Tailor posted this video on wide fitting calf boots to help people learn a little more about how these fashionable boots can be used. These boots are designed with some fine features like full zippers on their bodies. The video particularly focuses on how these boots are made with fine faux leather materials and are designed to be flexible enough to give anyone legroom while also maintaining a sensible amount of coverage as needed.
Ethical Trading @ Shoe Tailor
At Shoe Tailor, they completely accept the responsibility of the products people buy (from suppliers around the world) and sell it to customers. They know their customers have the right to know how the products they adore at their store are made and under which conditions. As a responsible human being, you would also like to ensure your fabulous looks don't come at the expense of others. Shoe Tailor is a member of Ethical Trading Initiative who looks out at the people who make their clothes and work to improve their working conditions in any part of the world.
Shoe Tailor code of conduct is applicable to every supplier from who they source products. The core principle of the code of conduct ensures the products are made in safe working conditions and the people who make them receive fair wages and humane treatment. Their Code of Conduct clearly states what policies their suppliers, dealers should follow. They just don't believe in Ethical Trading, their every effort is directed towards it. Shoe Tailor regularly check their suppliers using internal resources and certified audit companies to ensure the workers receive fair wages for the work they do and they are not subjected to inhumane or harsh conditions while they make such fabulous products for them.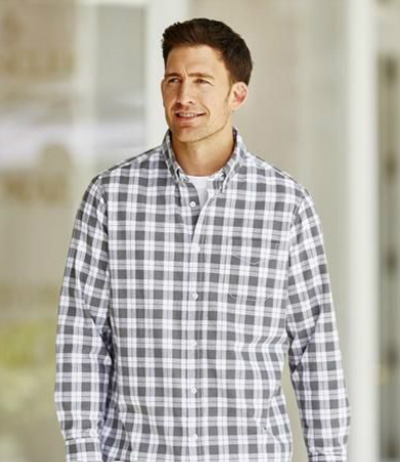 Shoe Tailor has suppliers spread across the world. They sources garments from Bangladesh and Southern India, toys from China, furniture from Vietnams and many other products from different suppliers across the world. They recognise their suppliers in some countries find it difficult to meet all standards set in Ethical Trading Conduct. Shoe Tailor commitment to their customers and to the workers in the supply chain is that all standards should be met. Hence, they regularly work with others to meet challenges that their suppliers cannot resolve alone. In the years ahead they work to further develop Ethical Trading program to improve productivity and wages and strength worker representation to improve working conditions.
Customer Support
The site's current customer support team offers plenty of help for everyone who wants to order products on this site. People can use the customer support services here to get information on placing orders and tracking information. The site has its own customer service hotline that costs 10p per minute to use.
The site offers a cover plan that will ensure that a person can get a replacement in the event that one's order is ever damaged in some way over a period of time. Shoe Tailor also supports customers with many payment methods. In addition to credit card and direct debit payments, customers can also use postal orders, bank wires and post office transactions as desired.
Delivery Policy
The delivery policy at Shoe Tailor entails a standard delivery option that takes 3-5 ways to manage plus next-day delivery for an added cost if the order comes in by 8pm. ByBox delivery is also available so people can pick up their items from a ByBox location in their areas. MyHermes Parcel Shops can also take in deliveries.
Sunday delivery is available in some locations. This is for orders placed before 12p on Saturday. Returns can be made through a courier after arranging a collection time through Shoe Tailor website or hotline. A return may also be facilitated at a MyHermes Parcel Shop. The original return receipt must be kept in order to allow the return to work as needed. Check out Banana Republic and Clarks for money saving vouchers.
Contact Shoe Tailor
Griffin House
40 Lever Street
Manchester
M60 6ES

Customer Care: 0345 071 9018
E-Mail: general.enquiries@shoetailor.com