Seatwave Discount Codes June 2020
Use our Seatwave vouchers for a wide range of products and purchase them at incredibly low prices. These Seatwave discount codes expire soon, so act today and save big.
VoucherBin > Stores >

Seatwave

:

9

Active Vouchers



---
Buy theatre tickets with starting price as £15. Search for exciting offers at Seatwave.



---
Seatwave is offering secure delivery for all types of tickets including e-tickets at a very low price. Check out now!



---
Enjoy watching matches with Seatwave. Ticket price starts at just £16. Book now!



---
Purchase tickets for comedy shows from as low as £16. Enjoy fabulous offers at Seatwave.



---
Festival ticket bookings starts from only £18 at Seatwave. Grab this offer as soon as possible.



---
Redeem these special vouchers to book Lionel Richie show tickets from as low as £35. Go for this offer before it runs out.



---
Grab Spandau Ballet event tickets from £35 at Seatwave. Hurry, this offer is valid for limited time.



---
Book Stereophonics tickets from just £60 at Seatwave. Click here to get instant savings.



---
Join the newsletter to enjoy latest exciting offers going on at Seatwave. Grab big savings by clicking on this link!
About Seatwave
Seatwave is an online marketplace for dedicated fans of music, theatre and sports. It allows customers to buy as well as sell tickets for concerts, theatre and sports events or other similar live occasions. It was created by people who wanted to help people buy tickets to live events without the hassle of some other market platforms as well as to make the buying process safe. The website has grown quickly and it now has hundreds of users, selling a number of tickets each day.

Buying Guide
The Seatwave platform has a great guide for both buying and selling your tickets. It is a good idea to go through this information before your first purchase or before you list an item. You can contact Seatwave's customer service if you have any problems.
Featured Categories & Events
Seatwave is focused on providing you the access to thousands of live events. You can find tickets in the following categories:
Concerts
Sports
Theatre
Comedy
Festivals
Featured Events
The website has a whole host of featured events that they actively promote. The 'What's hot' section currently promotes concerts for - Take That, Ed Sheeran, Paul McCartney and U2.
Event Finder
If you are unsure what you want to see, then try to Seatwave event finder. You can view events based on popularity or just search for what is available at your location or at a specific time.
You should also consider following your band on the website. This means that you are notified whenever your favourite band has a new concert coming up. To know more of such art & entertainment deals and discounts, you can check out our site.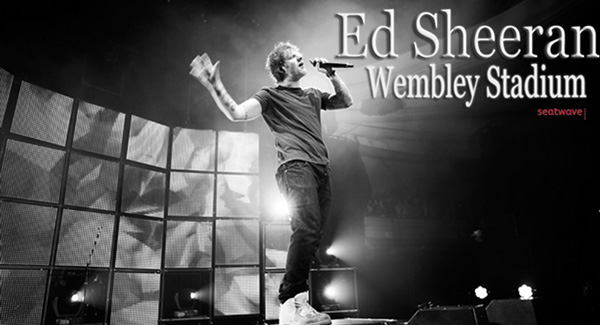 Top Events & Special Offers
The Seatwave platform actively promotes the following event categories on its website:
Music - Pop and rock, r'n'b and hip hop, indie and alternative, rumour mill
Sport - Football, rugby union, tennis and cricket
Theatre - Musicals, plays, dance and performance, classical and opera
Comedy
Festivals
There are a range of top selling events you can view in each category. To know more about such offers and discounts, you can also check Get Me In.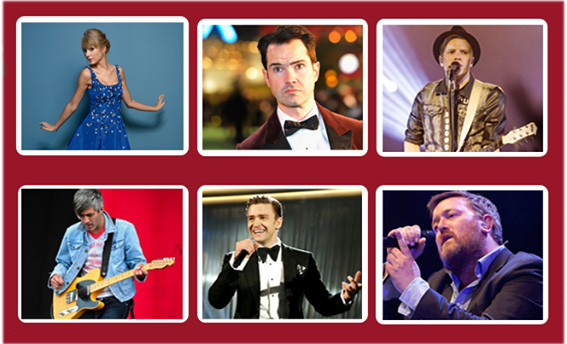 Special Offers
There are plenty of tickets available for less than you'd expect. You can search for events depending on your budget, ensuring you can find something suitable for you. Some of the current special offers include the following:
Tickets to Charlie and the Chocolate Factory from £15
Tickets to the Ashes from £47
Tickets to the Wireless Festival London from £69
How to Buy or Sell Tickets
Buying or selling tickets at Seatwave is very simple – You first need to select the concert, sport or theatre whose tickets you want to buy or sell.
If you want to sell tickets, look for the appropriate venue, date, number of tickets left and price starting from and then click on sell. Fill in your ticket details, sale price, your personal details and then confirm your sell.
If you want to buy tickets, first view the ticket and filter the required details – find the number of tickets, choose date and tickets from every section (upper tier, floor standing & lower tier). Select your desired seat location, check the price and click on buy. Enter your details, delivery details, check the total price and make the payment for your desired show. Now secure checkout.
Seatwave has a YouTube channel but it isn't very active platform for the company. The below video is from three years ago and it shows how the collection service works.
Delivery & Returns Policy
The delivery of the tickets is protected, so you don't need to worry about receiving your tickets and losing your money. When you purchase the ticket, the supplier is informed and he is obliged to send the ticket via an appropriate method. For instance, if the event takes place soon, the seller must guarantee you'll receive the ticket on time.
You'll also be able to track your tickets on the website. If you have any problems, just contact Seatwave's customer service.
If the company fails to deliver you a ticket to your purchased event then you are entitled to receive full refund.
Mobile App
Seatwave also has a mobile app available for both iOS and Android phones. You can download the app from iTunes and Google Play. The mobile platform allows you to browse tickets, buy tickets and sell your tickets.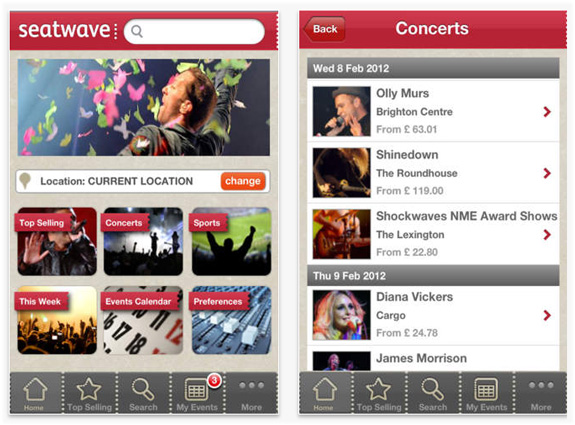 Affiliate Program & More
Seatwave has an active affiliate program. You can promote the website on your own website and any traffic your website generates and which leads to a sale will earn you a commission. The commission is currently 7% of the sale price. You can join up to be part of the program on the website.
Membership
In order to sell tickets, you need to join the membership program. You will receive a newsletter and get access to some exclusive tickets.
International Reach
The company also operates in 12 other countries, which are: UK, Germany, the Netherlands, Spain, Italy, France, Austria, Belgium, Switzerland, Ireland, US and Canada.
Social Media Links
On top of this, you can find Seatwave more active on other social media platforms. Check them out at:
Contact Seatwave
Seatwave Limited
6th Floor
120 Moorgate
London EC2M 6UR
E-mail: supportuk@seatwave.com
Contact form is also available on the website.