Sarah Raven Discount Codes June 2019
Use our Sarah Raven vouchers for a wide range of products and purchase them at incredibly low prices. These Sarah Raven discount codes expire soon, so act today and save big.



---
Purchase select bulbs, plants and more with up to 70% off at Sarah Raven. Grab this offer as soon as possible.



---
Delivery of flowers, bulbs, plants and more starts from just £2.50. Check out this offer for huge savings.



---
Shop for Chrysanths and save 20% on your order at Sarah Raven. Buy now!



---
Sign up for emails and save 10% on your next order. Visit Sarah Raven for great offers!



---
Purchase Liquid Wax candle lamps with savings of £10 at Sarah Raven. Enjoy this offer!



---
Strong performers which will look good in the garden for months at a stretch, the perennials for autumn planning begin from just £4.50 at Sarah Raven.



---
Create a fabulous atmosphere with our best selection of outdoor lighting with the Garden Lighting. Get the Lantern Light Garland for 30% discount offer at Sarah Raven.



---
Wallflowers make the perfect winter and spring bedding, keep picking and dead-heading and they'll flower for three months next spring. Get them starting from £4.95 at Sarah Raven.



---
Turn your garden into a well-stocked flower shop with a 25% off all seeds at Sarah Raven. Shop more for such deals.
About Sarah Raven
Sarah Raven is a very popular website for all those who want nothing but the finest flowers and other gardening materials. This site was established by Sarah Raven, a prominent gardening expert who has been active since 1999. She has become popular for all her many different gardening and recipe books. This website was designed to sell a variety of fine gardening materials and plants that people can grow on their own.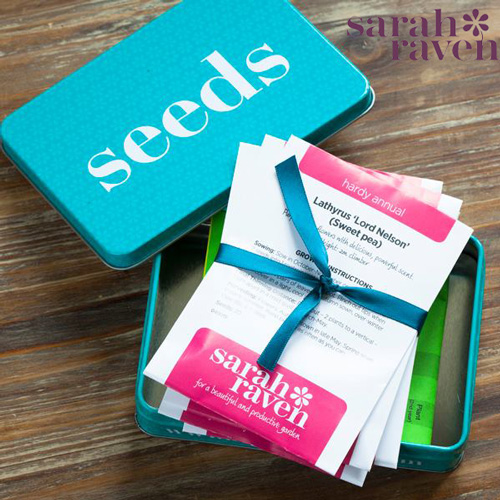 Buying Products
The process for buying products through the Sarah Raven website is easy to figure out. You just have to use a few particular steps for making it all work as needed:
Go through the individual sections to find particular plants or seeds of interest.
Check on the individual details of each plant or seed. This includes a review of the type of soil one should grow a plant in and the timing when someone should be planting it.
Add the proper amount of seeds to one's shopping cart.
Use a proper payment option for taking care of the transaction.
What's For Sale?
The kinds of products that you can get off on the Sarah Raven website include many items devoted to giving you the best possible experience when planting seeds in your garden. You'll find all sorts of fine items including:
Flowers like annuals, perennials, biennials, wild flowers and poppies
Plants like shrubs, climbers and other materials that you can plant into your landscape right now
Vegetable and fruit seeds
Gardening equipment; this includes small tools and gardening wear
Vases and other bits of home ware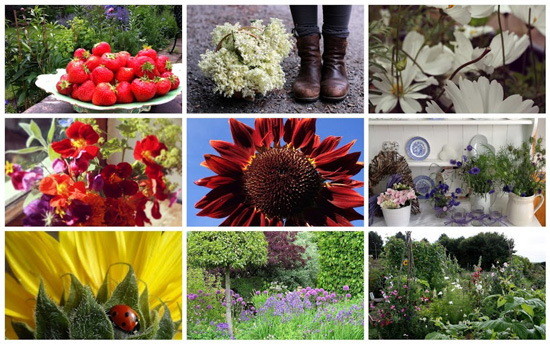 Reserve Trips for Lessons
You can schedule times to attend classes at the Perch Hill Farm in the UK, the main place where Sarah Raven is based out of. These classes can be reserved on her website. These classes are dedicated to many activities like cooking, gardening and managing flowers the right way.
You can choose to reserve your appointment at one of many different courses that the site offers. There are many different sessions available throughout the year. The information on each course is listed on the site to give you great ideas on what's available and of value to you.
Get Inspired
The Inspire Me section on the top of the main site will provide you with details on how you can use different materials to make your gardening projects work out right. Every tutorial in the site is clearly labeled and illustrated to help you learn about what you can do in particular.
The Advice section is also on the top of the main page. This section includes details on how to take care of different types of plants. The information will change based on the season and what plants might be appropriate for growing at a certain time of the year.
Special Discounts
The discounts that are available for use include the following prominent choices:
10% off individual orders
Delivery for as low as £2.50
Special first-transaction offers of up to 25% off one's first order
50% or more off specific types of plants
The Sale section at the top right part of the website will highlight different types of discounts of interest for all to try out. These sales will entail different deals on plants of all sorts. The options that are available for sale will vary throughout the year. Check out our sites for stores like Bakker Spalding, Garden Street and Plant Me Now to get more exclusive discount vouchers on flowers.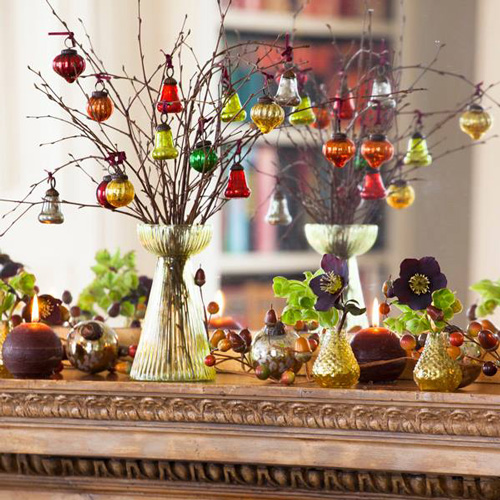 Using Voucher Codes
Voucher codes are available for use at this site. You can use such a code with a few steps:
Visit Sarah Raven website.
Add the desired product in the shopping basket.
Check on the products you've got in your shopping cart.
Enter in the proper voucher code in the specific box.
Check on the discount you are getting. The discount should be properly listed in your transaction.
Review and confirm your order.
Sarah Raven always focuses on helping people learn about how to handle their plants the right way. At Sarah Raven you can discover new ways of growing and sowing, as well as floristry tips and seasonal cooking and recipe ideas.
Delivery Information
The delivery process for getting items taken care of is easy to handle. All seed orders will cost £2.95 to deliver in the UK while other orders will cost £4.95 to take care of. Items can be sent out to your home within two to three business days after you order them. It may take longer to get items out during the peak seasons when certain products might be in demand based on the time of the year.
You can also return items in the event that they are not what you are looking for or you are not satisfied with whatever you are getting. You can get your items returned within 28 days of purchase for a full refund with no questions asked.
Sign Up For Emails
You can enter in your email address at the bottom part of the website to get into the site's email newsletter. This newsletter will give you access to the latest news and details on what's available. You can also get 10% off your first order after signing up for the newsletter. The voucher code for the deal will be listed right on the site.
Get in Touch
Contact Information
Sarah Raven's Kitchen & Garden Limited
1 Woodstock Court
Blenheim Road
Marlborough
SN8 4AN

Customer care: 0845 092 0283
E-Mail: info@sarahraven.com