Rubbersole Discount Codes June 2019
Use our Rubbersole vouchers for a wide range of products and purchase them at incredibly low prices. These Rubbersole discount codes expire soon, so act today and save big.
VoucherBin > Stores >

Rubbersole

:

8

Active Vouchers



---
Order different types of Fericelli shoes and sandals like Melvou, Joulape, Vloko and many other types with discounts over 70%. Check out now to grab this offer!



---
Buy footwear from high quality brands like Betty London, Papillio, Birkenstock and more with great savings and free UPS standard delivery on all orders. Check out now!



---
Check out stylish footwear like Rondinella Nud and Pardina Flo sandals with savings over 65% at Rubbersole. Click here and find more such offers!



---
Purchase this Muluk Chocolate boors and save over 45%. These boots are specially tailored to deal with the snow-covered ground. Order now!



---
Get more than 25% off your purchase of Joan Of Arctic Black boots. These boots are a perfect match of functionality and fashion. Shop now and save big!



---
Featuring leather quilted upper, buckle detail back logo, Hunter Nappa Caramel is a pull on boot. Purchase this boot for just £106.40 at Rubbersole.



---
Featuring a contrast upper, front buckle detail, turn down shearling cuff and back zip, love from Australia Foxy Tall Zip Caramel Boot at a 60% discount offer on Rubbersole.



---
Tommy Hilfiger Wera 15B High Classic riding boot features a suede upper with an inside zip and classic TH branding. Purchase it from Rubbersole at just £66 only.
About Rubbersole
If you love shopping for shoes and if you have the latest footwear stacked in your rack, wouldn't you want to add some more styles to it? What if you get the stylish footwear from the popular brands at the best prices possible? Rubbersole, the online shoe shop is your answer then. Here, you will be head over heels when you catch a glimpse of the chic collection for men, women and children from lots of brands including Converse, Vans, Clarks and so many more.Accessories can also be found including handbags, shopper bags, rucksacks and hats. This way you can get everything at the same place to provide the finishing touches to your outfit.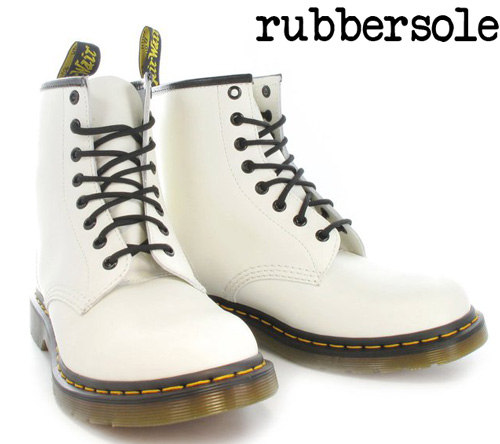 Top Categories
Women's shoes: Women will surely go gaga over the amazing range of styles and brands that Rubbersole has in store for you. Whether you are shopping for flip flops for a sunny afternoon or wedges for the party, Rubbersole has a stunning collection to choose from.
Men's shoes: Rubbersole is not just for women. Boys enjoy an amazing share too! You can pick anything ranging from classy to casual designed with the finest quality. Sports shoes, trainers, mules; name anything and that's available here.
Children's shoes: All children's brands are featured here and you can shop for your kid from a plethora of boy's or girl's shoe styles.
New arrivals: This is a separate section for those who love to keep themselves updated with the latest styles and trends. Fresh arrivals for men, women and children can be checked out and you can simply jump to this section if you wish to go for only the new collection.
Choicest Collection Of Brands
You will thank Rubbersole for the brands it promotes. All the hottest and popular brands are stocked here at Rubbersole to ensure that you get value for what you pay. With stellar quality footwear and regular discounts that are available, Rubbersole guarantees customer satisfaction. Some of the best brands at Rubbersole are:
And so many more which we might have missed out above because the list seems never ending! If you want to check if your favourite brand is available, all you need to do is search for the particular brand under the respective category. Take a glance at our site that provides huge collection of vouchers on shoes from famous vendors.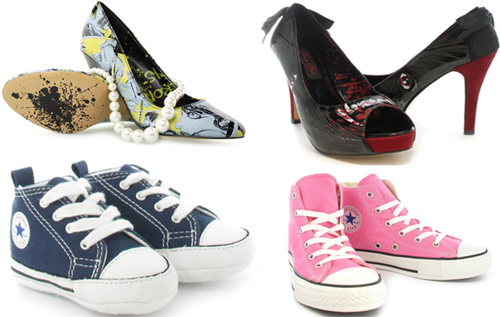 Deals For Great Savings
What certainly makes Rubbersole a hot favourite is not only its offerings but also the lucrative discounts! You can stay alert for sales where you may receive a discount of up to 50%.
Check out the 'Sale' section towards the top right corner and you can narrow down your footwear search either by choosing different categories such as Men's sales, Women's sales, children's sales or by selecting as per the discount brackets ranging between 15% and 50%.
The site also keeps flashing impressive promo codes so that you can save as and when you buy.
Moreover, you can also receive £5 discount when you sign up for the Rubbersole newsletter.
There is another interesting way of earning money at Rubbersole. You can recommend a friend and win prizes. It's a win-win situation for both as both you and your friend earn £10 on their first order.
Rubbersole also runs attractive discounts for students. If you are one, you can get up to 10% off on the entire website.
Voucher Code Redemption
So, now that you have explored every nook and cranny of the website, you must be well aware that the shop offers absolutely so many different ways to save your cash. How about saving some more with voucher codes? This will certainly come as a delight if you have already spent a fortune on shopping. You can easily find Rubbersole vouchers online and redeem them:
Once you have finished shopping and loaded your shopping back you may proceed to checkout.
Submit your personal details and address.
When you see the payment page, you need to enter in the box labelled "Promotional Code".
If you have used a valid voucher code, your discount will be applied to the items and you can see the discounted price.
Choose your preferred payment method. You can either pay via your credit/debit card or you can go for PayPal.
Place and review your order.
Recommend A Friend
A great way to get some fantastic discounts on everything you have your heart set on is referring a friend! If you refer enough friends, you may end up with your entire order for free. Sounds unreal huh? Well, it's true.
All you have to do is enter your email address and get a sponsor account. Then you can invite your friends to be sponsored by you and get £10 off their first order of £50 or more.Your friend must indicate your email (that you use for your customer account) when they sign up. Once they have used their voucher given to them by you and made their first purchase, your sponsor account will be awarded £10.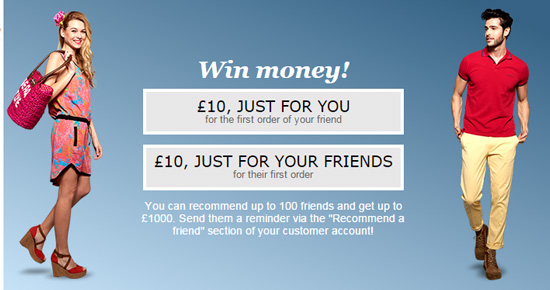 You can earn up to £1000 for recommending up to 100 friends. You can use your customer account to keep track of who has bought and remind your friends to use their voucher via the "recommend a friend" area of your account. You can also win awards and gifts such as free shoes, vouchers and accessories if you are one of the top 3 sponsors!
Student Discount
Rubbersole now has a great student discount program going on. If you are a student, you can get a full 10% off every single order site wide. It is good for all merchandise so make sure to take advantage of it while it lasts.
In order to get their student discounts, you will need to sign up with your student email address. Accounts such as Hotmail, Yahoo or Gmail are not valid for signing up for a student discount. You will also have to fill a form and answer a few basic questions to proceed. It is a simple, quick and free process to sign up so don't miss out on some great discounts!
Reward Programs
Rubbersole offers you the privilege to make the most of your purchases by transforming them into loyalty points. Typically, what happens is that for each order you place, you are awarded loyalty points. Say, if you get 2 loyalty points, that is equivalent to 1 pound. The loyalty points may vary for different products and you can know the points allocated by checking the product info page. This gives you a chance to earn with every spend you make at Rubbersole which are then credited to your account. You can view them at any point in time by simply logging in to your account. Once you have accumulated a minimum of 1000 points, you can redeem them at your next purchase!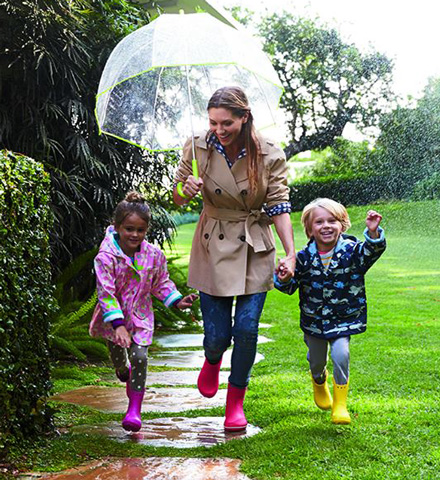 Delivery & Returns
At Rubbersole, you get two different delivery services that are automatically applied depending on the type of the product you purchase. Following are the delivery services available at Rubbersole:
Hermes Standard Delivery: 3 working days
Hermes Express Delivery: 1 to 3 days
UPS Standard Delivery: 3 working days
UPS Express Delivery: 1 to 3 days
Rubbersole will send you an email once your product is dispatched.  All items purchased at Rubbersole can be exchanged or a full refund. The product purchased should be returned in original packing condition within 30 days of delivery of your order. Use customer return request form available at website and fill the required details to return the product purchased.
Social Media Links
Like Rubbersole on Facebook to know about fresh product launches and offers.
Follow Rubbersole on Twitter to know about the on-going competitions to win amazing prizes.
Contact Info
180-187 Kings Cross Road
London WC1X 9DE
Call: 020 3026 9854
Contact form available on website.