Quidco Discount Codes June 2019
Use our Quidco vouchers for a wide range of products and purchase them at incredibly low prices. These Quidco discount codes expire soon, so act today and save big.
VoucherBin > Stores >

Quidco

:

9

Active Vouchers



---
Shop for Tesco Electrical products and save up to 10% on your order along with free shipping. Purchase now only from Quidco.



---
Find out hot offers on various brands like Thorntons, Scottish Friendly, BT, Tesco and many more at Quidco. Check out for latest deals and save big with these Quidco vouchers!



---
Receive handy notifications about cashback availability at more than 4000 retailers by just downloading this cashback reminder from Quidco. Don't miss out this savings offer!



---
Download the Quidco app and earn more cashback when you shop in-store and online with the retailers at Quidco. Check out now and save big!



---
Simply register your debit & credit cards and earn cashback at Quidco. Join now and enjoy the offer!



---
Avail for maximum cash back on the purchase of fashion products like goggles, dresses and more from Quidco!



---
Purchase the canon products from Quidco and save up to £80 on your order. Shop now!!



---
Quidco brings you 12% cash back on summer adventures along with al fresco hampers, and iconic picnic baskets!



---
Quidco brings you free dining services throughout your stay along with 4% cash back and $200 Disney spending money for free.
About Quidco
Started in 2005, Quidco has established itself as a reliable platform for cashback rewards. The company boasts of 4,200 retail partners who reaped a lot of benefits in terms of sales as well as over 5 million members who earned over £50 million on their shopping last year. This platform has been more of a win-win situation for both its retail partners and members.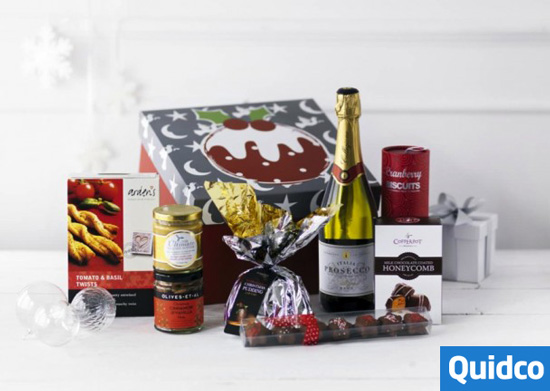 Quidco's Impressive Offerings
In-Store Cashback: You need not necessarily sit in front of your computer system to earn Quidco cashback. This is even possible when you hit the high street! Well, all you need to do is to register your debit card or credit card with Quidco. You can browse the in-store retailers and the amount of cashback offered before cashing in the deals.
ClickSnap: This is an amazing way to save on your groceries. You can browse tons of offers and check the products on which the offer can be availed. You can choose from your favourite brands and then either shop in-store or online. Once you are done, the cashback will be on its way to your Quidco account.
QuidcoCompare: This feature saves you a lot of time and money if you are in search of quotes from insurance companies and broadband services. You can compare packages and cashback, all at one place!
QuidcoCashbackReminder: This is a very simple way to keep you informed about cashback availability at different retailers. Simply install the extension on any of your browsers such as Google Chrome, Firefox and Safari.
Other than the above mentioned interesting features, Quidco has tie ups with popular retailers in different categories ranging from entertainment and fashion to office & business. Moreover, if you are new to Quidco, then do not forget to visit the Quidco blog which gives you a daily dose of interesting information! Receive services on real estate, consultation and more; by checking our site from Groupon.
Fabulous Deals and Offers
Technically, since Quidco is a cashback rewards platform, you can expect a lot of great deals and offers here. With a good number of retailers, you can certainly get the best of the deals in the form of hottest cashback offers, vouchers codes and so much more at a single place. Here are some of the amazing sections which you should certainly check out:
Hottest Offers: This section features the current cashback offers, voucher codes and everything that can help you save tremendously. The offers keep expiring and fresh offers are added every time so that even if you miss something, there will be something else the next day that will attract your attention.
Hidden Gems: Under this section, you will come across retailers who are not very much popular nevertheless you can cash in on the great deals offered by them.
Sales: In this section you will find some stunning deals and discounts by your favourite retailers. Simply sign in for a Quidco account and you can view the discount codes.
Free cashback: All you need to do here is to sign up for free trials and services and in return you are promised some cashback!
Other than these offers, you can also check the top cashback offers and voucher codes to get products and services at the best prices possible. Moreover, whenever you refer your friends, family or colleagues to Quidco, you get a chance to win £10 cashback. You can either refer Quidco or one of its retailers via Facebook or Twitter!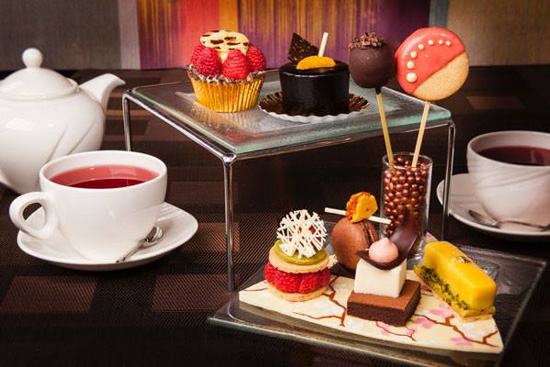 How to Save Using Vouchers
Once you have purchased the voucher at Quidco, you can apply it at the retailer site. Go through the terms and conditions so that you are aware about the validity of your voucher and the expiry date. Redeeming the voucher is quite simple.
Simply open the retailer website.
Shop products and add them to your cart.
You can then specify the voucher code in the appropriate boxes and redeem them.
Quidco has indeed become a hot favourite among people in the UK as it gives you a very convenient and smart way to earn cashback whenever you shop. Name it and you can find almost anything that you are looking for, thanks to the plethora of choices you have in terms of the categories available at Quidco!
Quidco App on Your Smartphone
The Quidco app is available on Android and iPhones which ensures that you're favourite retailers and the lucrative deals are available to you right on your phone. You need not wait to log in to your laptop to view the cashback offers and fantastic deals that Quidco offers. You can do it while you are on the move and you are promised a hassle-free browsing experience. Ensuring that you have installed the app in your mobile would simply add to your convenience so that you can avoid missing the offers!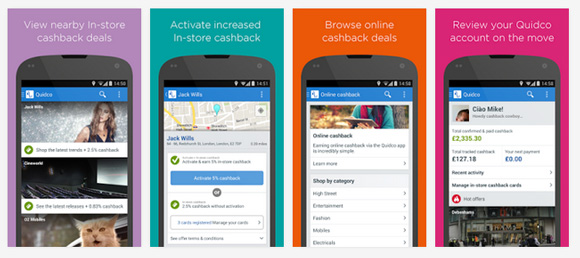 Social Media Links
Follow Quidco on social media to know what's cooking!
Contact Details
Quidco.com
The Gateway
Broad Street
Sheffield
S2 5TF