Prezzo Discount Codes June 2019
Use our Prezzo vouchers for a wide range of products and purchase them at incredibly low prices. These Prezzo discount codes expire soon, so act today and save big.
VoucherBin > Stores >

Prezzo

:

10

Active Vouchers



---
Avail this offer at Prezzo and let your little ones feast for just £1!



---
You can enjoy a tasty Italian delivery at home by ordering it from your local restaurant. Place your order at Prezzo, and get it delivered for free!



---
Get a drink included with any main meal at Prezzo! Choose from wine, prosecco, punk IPA, Peroni or any soft drink.



---
Upgrade your regular Prezzo pizza to a Prestigio pizza for an additional cost of only £3.



---
Call for this Italian sandwich with an option for fries or salad on the side for a minimal price of only £6.75 at Prezzo.



---
Enjoy a scrumptious lunch at Prezzo for an amazing price of £6.75!



---
Order 2 courses and kill that hunger for a very low price of £10.50 at Prezzo!



---
Make sure you are hungry enough as Prezzo offers 3 courses for just £13.



---
Prezzo lets you Click & Collect from your local restaurant and enjoy all your favourites on the go!



---
Stay in the know and sign up today and get Prezzo's very best rewards sent straight to you!
About Prezzo
Prezzo is an Italian-style restaurant chain, operating in the UK. The first restaurant opened its doors in 2000, with the chain currently operating over 200 branches around the UK. The chain has also started food deliveries in partnership with Deliveroo, and it's possible to order online in certain locations.
Sister Companies
Prezzo is part of the Prezzo Restaurant Group, which also operates chains such as Café Uno and Ultimate Burgers.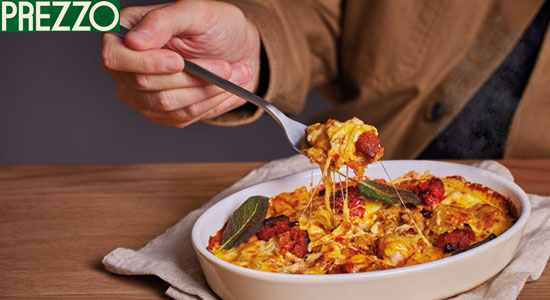 Retailer is Into
Prezzo's restaurant chain offers Italian-inspired foods for hungry customers. It's product categories include:
1. Starters and Nibbles

Including garlic bread, olives, king prawns, etc.

2. Mains

Like executive pizzas, calzone, etc.
Such as filled pasta, spaghetti, al forno, etc.
Including seabass, risotto, chicken breast, etc.

3. Salads

Including duck & sweet chilli, superfood beans & goat's cheese, etc.

4. Sides

Like house fries, mixed salad, mashed potato, etc.

5. Desserts

Mini desserts, gelato, cake, hot drinks, etc.

6. Drinks

Including cocktails, wines, spirits, beer & cider, soft drinks, etc.
The restaurant also has a special lunch menu and children's menu.
Featured Products
Prezzo restaurants can make any situation a bit better, whether you are taking business contacts out for a lunch or celebrating your birthday. It isn't any wonder then that the restaurant chain is promoting the following options on its website:
Dine Al Fresco
Celebrate at Prezzo
Pay by App
Get Inspired
To ensure you visit or order from the restaurant with your mouth watering, pre-check the Menu options. You can pick your meals and make it quick to get your hands on the food. Furthermore the About Prezzo section is full of blog posts that'll inspire you to visit the restaurant. The posts explain the menu, talk about the new food items, and let you peek into the coming additions.
Sizzling Hot Deals
Would you like to enjoy Italian food with cheaper prices? Check out the Offers section at the Prezzo website and discover stunning deals you can enjoy. The current hot deals include:
25% off all orders at all Prezzo restaurants.
£3.95 for a three course meal and a drink for children in all Prezzo restaurants.
Special Offers
To stay on top of the offers available, you should keep an eye on the Offers section. The section includes all the offers at Prezzo restaurant, whether restaurant-wide or in specific locations. You can use the site for finding the offer and getting the voucher code, either printed or delivered to your phone.
Furthermore, you should sign up with the Prezzo newsletter. The service will send exclusive offers, rewards and discount codes directly to your mailbox.
Top Categories
Prezzo's website offers plenty of ways to enjoy the restaurant and to discover new food. To get started, check out the following categories:
Find and Book
Menus
Offers
You can use your postcode to find your nearest Prezzo restaurant or book a table in a specific restaurant of your choice.
Redeem Your Savings Code
You can save with your meal by utilising Prezzo voucher codes. The codes can be used at any Prezzo restaurant, but do note that you can generally only use one discount per order. Most of the vouchers are not available for the online delivery, although exceptions may apply.
A celebration for your joyous moments is incomplete without gourmet food and delightful wine. Head over to our food & drink section for some great deals on first class wine and food from name brands. For starters, you can take a look at JUST EAT for ordering takeaways from over 27,000 restaurants.
Delivery Policy
Prezzo doesn't offer delivery on its own, but it can deliver to certain locations due to its partnership with Deliveroo. If you want to see whether you can get delivery, check out the closest restaurant from the Delivery section and enter your postcode to Deliveroo. The delivery charges are set by Deliveroo and you can find more about them on the Deliveroo website.
Customer Support
There are plenty of ways to stay in touch with the customer service. You can check out the Contact Us page for finding out more. The FAQ section also has plenty of information regarding the food used in the restaurants; perfect for people with allergies, for instance. The website also has a great section for leaving feedback, either about the website or a specific restaurant you've been to.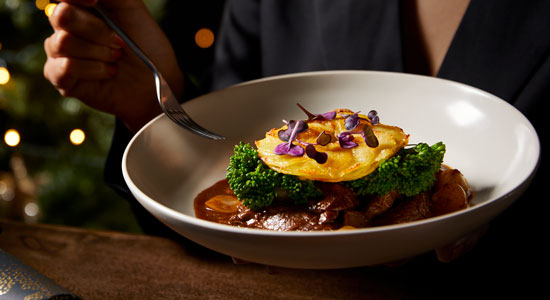 Mobile App
Prezzo has made eating out easier with its handy little app. With the app, you are able to find the latest offers, book a table, discover the closets restaurant and pay your order to guarantee you don't need to wait around after you've enjoyed your meal. The app won't cost you a thing to download and you can find it by checking out the App Store or Goole Play, depending on the device you are using.
Gift Cards
Do you know someone who loves a good Italian meal? Then gift them with the Prezzo Gift Card. The card can be purchased online and in the restaurant, with the card value starting from £10. You can pick your card value online from the pre-determined selection (lowes £10 and highest £200), as well as order multiple gift cards at once. The cards are only redeemable at the restaurants and do not work on delivery orders.
Club Card
If you love dining out at Prezzo, you can take advantage of their free Tastecard. The card allows you to receive 2 for 1 of your chosen dishes, with the cheapest or equivalent dish counting as the free meal. Please note that the Tastecard offers cannot be used in conjunction with another offer or voucher code. Furthermore, certain restaurants and public holidays are excluded from the offer.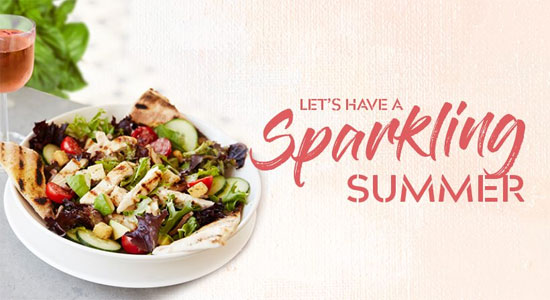 Prezzo on Social Media
If you'd like to stay in touch with the restaurant, you can do so on social media. Prezzo's social media profiles are great for learning about new items of the menu, discovering the latest discounts for dining out, or the participate in fantastic competitions. You can find Prezzo on the following channels:
Contact Details
Prezzo Limited
Johnston House
8 Johnston Road
Wodford Green
Essex IG8 0XA
Call: 0845 602 9575
Email: guestrelations@prezzo.co.uk