Premier Inn Discount Codes January 2020
Premier Inn is the fastest growing hotel company in the UK and Ireland with over 650 hotel rooms at incredibly low prices. These Premier Inn deals and discounts expire soon, so don't forget to bookmark this page now.
About Premier Inn
Premier Inn is a British Budget hotel chain and is the largest hotel brand name which currently owns more than 650 branches and consists of over 50000 rooms in total. The hotels of this brand operate at a variety of locations such as airports, suburbs and city centers as well. The chain started in the year 1987 with the name of Travel Inn but in 2004, the company that owns the chain called Whitebread acquired another chain called Premier Lodge and thus the entity was rebranded as Premier Travel Inn and later as Premier Inn.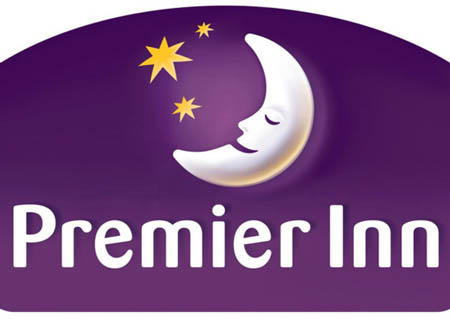 Premier Inn hotels vary in sizes with several small hotels and many large purpose city center hotels. All hotels are reasonably charged and the brand also offers many deals, offers and discounts on a regular basis to woo more customers. Apart from UK, Premier Inns can also be found in India, United Arab Emirates and Republic of Ireland.
Top Rated Deals at Premier Inn
Meal Deal - Any 2 course dinner + drink + unlimited breakfast from £22.99.
Sleep Park Fly - avail superb parking locations along with a comfortable stay for free.
Autumn deals.
Premier Inn Booking Details
Premier Inn is one of the biggest hotel chains in the UK and has managed to keep a grip on the industry through the amazing discounts, deals and vouchers that it offers. What vouchers do is that they either offer you amazing discounts when you stay at Premier Inn hotels or they offer other free facilities or amenities such as a free meals etc. Read on to find out how to go about it:
Visit the Premier Inn website.
Click on "Book a hotel" and then enter your postcode, place or hotel name to find the nearby Premier Inn hotels.
After the search, you can check the list view or map view. Check the whole list and then click on "Check Availability" for the desired hotel.
Select the dates, room requirements and other required details.
Check in all the details and then click on "Book now". After that, check the Booking Summary and Continue.
Customise your booking and then enter all your booking as well as personal details.
Further, enter your card details and finally confirm your booking.
Easy Searching @ Premier Inn
Premier Inn is one of Britain's most loved hotel chains. If you are looking for quality hotel without the premier prices, you can be sure to enjoy your time at one of the Premier Inn's hotels. The chain has hotels in all the top locations in the UK and Ireland.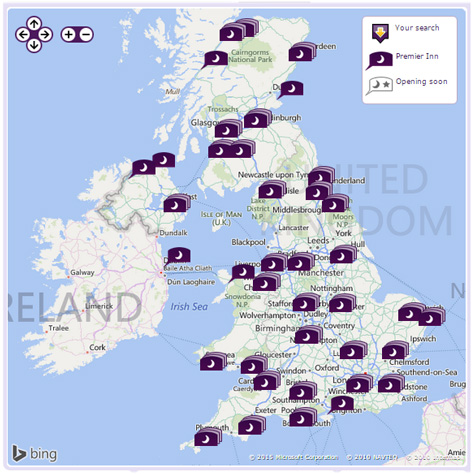 You can find your hotel by looking at the detailed map on the Premier Inn website. Furthermore, it is possible to search for a hotel by selecting the date of your travel and the destination. You can also select the number of adults and children travelling with you to ensure you find the right prices. Children under 16 always stay and eat breakfast free at Premier Inn.
If you aren't too strict with the dates of your stay, the flexible option is a great way to ensure your search always shows the cheapest prices possible. Premier Inn also has a number of hotels near the busiest British airports; so if you don't want to spend your time travelling in the middle of the night to the hotel, pick an airport hotel.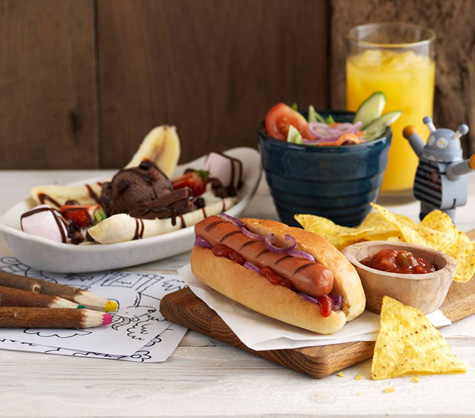 The Premier Inn website always offers you the best deals when you book directly on the website. You can also enjoy their amazing meal deal. You'll get to enjoy a 2-course dinner and a selected drink from £22.99 per person. Not to mention the unlimited breakfast option! If you are just looking for a filling breakfast, then check out the breakfast deal, which gives you full English breakfast for under £9 in all Premier Inn locations.
Furthermore, you should also look at the offer of upgrading your free Wi-Fi into the Ultimate Wi-Fi for just £5 per night. This provides you with an 8 times faster connection speed – perfect for business travellers!
The Super Saver deal at Premier Inn guarantees you always find the best rate. The quality guarantee ensures you can enjoy your stay in comfortable rooms.
Further Savings at Premier Inn
Wish to save a tad bit more at Premier Inn Hotels? You are in luck as there are plenty of other ways to save more of your bucks at this hotel chain. For this, first you need to sign up at Premier Inn Hotel website so that it can keep you posted about all the latest deals and saving opportunities that it comes up with. Whenever some new offer is introduced, you will be notified. Also, when you plan your trips with your loved ones check out Britannia Hotels and Discount Hotel Reservation for exclusive offers.
Another way to save it to go to the 'deals' drop down menu on the website to check out all the ongoing deals at the hotel chain. If you like something, then you can even book in advance as the website offers the option of free cancellation but with certain terms and conditions attached.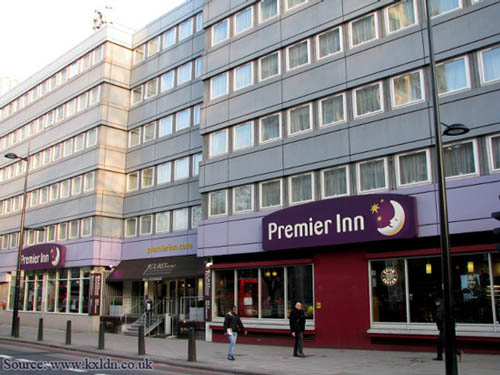 Premier Inn For Business
Premier Inn is particularly known for the kind of experience it offers to corporate clients and businessmen around UK and outside. Business men and corporate customers can sign up for the free award winning business account. You can apply for a business account today and can avail faster booking, reduced paperwork, easily booked meeting rooms, faster booking and ways to manage your expenses. To activate your new card or to register, you can visit the website for more information.
Premier Inn Mobile App
Premier Inn also offers mobile apps that make searching for a hotel and booking a room even speedier and on the go. You just need to install the app, log in and store allyour details securely and just need to tap for your every booking. The apps are easy to access, simple to use and are packed with great handy features such as one-tap booking, great 24/7 rates, speedy online check, fining nearby hotel, and many more.
Install the app now and get a list of 650+ hotels in your pocket. Download the free app for iPhone, iPad and Android right away.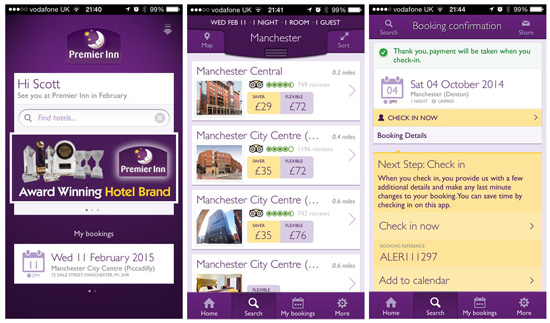 Social Media Presence
Follow it on Twitter to get useful information on travel and hotel amenities.
Follow on Facebook for latest offers, deals and other excting things.
Contact Details
Premier Inn
Central Reservations
Oakley House
Oakley Road
Luton
Bedfordshire
LU4 9QH

Telephone: 0871 527 9222
Fax: 0871 527 8001
Queries For Existing Booking: 0333 003 8101
For Guest Relation: 0333 003 0025