Pondkeeper Discount Codes July 2019
Use our Pondkeeper vouchers for a wide range of products and purchase them at incredibly low prices. These Pondkeeper discount codes expire soon, so act today and save big.
VoucherBin > Stores >

Pondkeeper

:

9

Active Vouchers



---
Opt for this easy pond kit with liner at Pondkeeper and save £68 on your purchase. It contains pond pump, pressure filter and pond liner. Shop now and save!



---
Shop for solar air pump, filters, kits and vaccum and get next day delivery for your orders for just £4.99. Check out now!



---
Buy this latest pondxpert solar air pump and get £5 off on your purchase. It works best in sunnier weather when your pond's inhabitants need it most!



---
Get a discount of £5 with Pontec pond spotlight. It has powerful 20W halogen beam, which can be supplied just where you want it using the tiltable stand. Limited time offer!



---
Pay £19.99 for this exclusive pondxpert pond shower pump available at Pondkeeper. It is perfect to create a small fountain or to power a water feature via 12mm hose.



---
With the biOrb LIFE 45 you get the practical benefits of a small base while it's tall shape means you have more space for decor and fish. Grab it for a price of £249.99 from Pondkeeper.



---
If you are looking for a complete pond system then the Pump & Filter sets could be perfect for your project from just £129.99 at Pondkeeper.



---
A pond pump, pond filter and UVC housed in a single unit that sits in your pond, just plug it in and go. With Free Hose, Clips and spare UVC Bulb get Hozelock EasyClear and save £70 on Pondkeeper final cart value.



---
PondXpert Filtobox 12000 UVC Pond Filter offers a genuine multi-chamber professional filter box that anyone can afford for just £129.99 from Pondkeeper.
About Pondkeeper
Are you one of the few lucky ones who have a pool or pond to take care of? Owning a pool or pond is really exciting. There is one problem associated with owning rare things –you don't find the right accessories to maintain it.
Maintaining a good pond requires various equipment and accessories. Generally, you may have to visit various hardware dealers to find the specific equipment and accessory. However, with websites like Pondkeeper, you have everything under one roof and available at very fair prices compared to hardware dealers offer.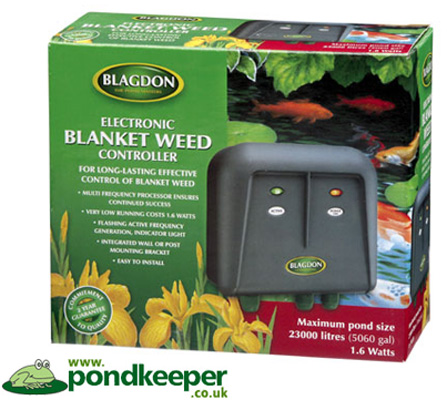 The Billingham based company, ponderkeeper.co.uk, offers top brand quality products in the water gardening industry. They have more than five years of experience in the industry. The website provides best online shopping experience. You have all the major pond equipment under one platform.
There are different equipments on offer like pond pumps, liners, filters, vacuums and plants. You can also purchase solar power systems, electric and lightings. Moreover, you can buy water features, pond fish food and many other. You get each and every item to create a pond. Even the spare parts for all major pond equipment are available with them, just order the parts you need. At A3 Bentley Avenue, Cowpen Industrial Estate in Billingham they have warehouse. Customers can pick purchase their goods from the warehouse itself.
Categories @ Pondkeeper
Looking to buy the right accessories and things for the pond?When you visit the website, you will notice all the major items need for creating or maintaining a pound is listed under pond equipment. You can just buy a pond kit deal, which includes pond liner, pond pump, pond filter, and many other. This kid will include all the major equipment needed for your pond. They offer several money saving deals on kits. Kits for ponds of all sizes are available such as EasyPond Pond kit, Small Pond Kit, Medium Pond kit, and large pond kit. However, as per your need you can also by the equipment individually.
One of the best sellers at the site includes EasyPond Pond Kits, Pond pumps, Pond liners, Pond Filters. You can access the Best Sellers category right from the Pond Equipment side bar on the home page.
The company is known for offering top quality brand products at their website. The major known brands are Anglo Aquatic, a known ornamental plant provider. There several brands for decorations like Atlantis. Even the equipment offered are from the quality brands such as TMC, Heissner, Laguna, Ubbink and many more. For more similar range of home & garden products from other top sellers like Harrod Horticultural and Dobies always visit our site.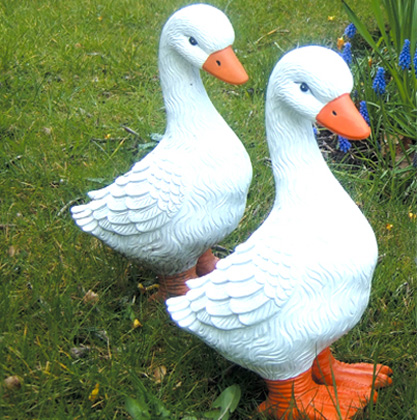 Top Deals
There so many special offers you can take advantage of while shopping online. Here are few of the special offers that you can find easily.
There are straight £10 off on Pontec Pondovario pumps.
'Webford Juniors' Ornamental Pondside Ducklings - £20.
Pond Sticks Pond Food 1kg for £6.39.
Easyfit Pond kit 6000 litres for a sale price of £170.
Bermuda Floating Solar Lilies @ £25.
How To Avail Voucher Codes
The company updates discounts regularly but there are few voucher codes, which you can use to get the free Next day delivery. Here are the steps for using the vouchers at the website:
Visit the website pondkeeper.co.uk and go to the category of the equipment you want to buy.
Click on the product.
On next page, select the quantity of the item and click on add to basket.
Once you have added the item in the cart, go to the cart from the top right of the screen or after selecting the product websites take you the cart automatically.
Check the "Do you have a discount code?" option.
Enter the codes in the field below and click Apply. The offer will be applied to your purchase.
Now go to proceed to checkout.
Choose an email address and choose to enter a password or proceed without password. However, you require an account with the website to enter the password.
On Next page, enter you delivery and billing details.
Choose the payment options, which includes credit card or PayPal.
Next, you will be guided to payment gateway and make the payment.
The video shows one of the popular products sold by the Pondkeeper. It is Fish Mate Pressurised Pond Filter, which features powerclenz. For more videos on products offered by them always visit Pondkeeper youtube channel.
Installation Guide
Site itself is great source for learning about building and maintaining ponds. You can find step-by-step guide on pond building, articles on pond, pond calculator, and you can their blog, which is updated regularly to learn more about pond. You can find this useful information under Tools and Info on sidebar.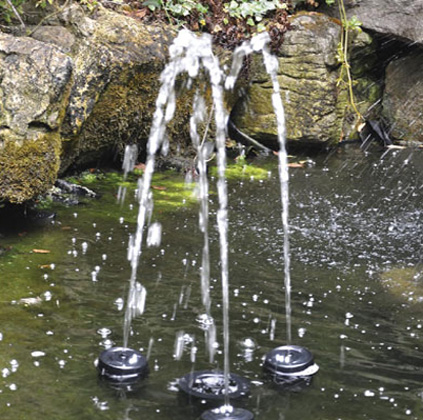 Delivery Information
Products will be despatched within 24 hours of order being placed which will be delivered direct to your doors. Saturday morning delivery is available but on request with extra charge of £30. In case, you are not satisfied with the product, it can be returned within 30 days. Pondkeeper covers the cost of return for faulty or damaged products. However, make sure the product returned must be clean and not spoiled with mud and water.
Social Media Links
Contact Info
A3 Bentley Avenue
Cowpen Industrial Estate
Billingham
TS23 4BU
Email: info@pondkeeper.co.uk
Phone: 01642 370888