P&O Cruises Discount Codes July 2020
Use our P&O Cruises vouchers for a wide range of products and purchase them at incredibly low prices. These P&O Cruises discount codes expire soon, so act today and save big.



---
Check out this exciting offer where you can save flat 38% on booking Spain, France and Italy cruise tours. Grab this fabulous offer as soon as possible.



---
Book 13 nights Caribbean from £1299pp plus get extra on-board spending money. Check out this offer at P&O Cruises and enjoy your adventures trip.



---
Book the cruise of your choice in advance at P&O Cruises in this latest early saver holidays deal starting from £199 only.



---
Go for Madeira, Canaries and Portugal cruise holidays and receive 20% off P&O Cruises. Rush! This offer won't last for long.



---
Plan your cruise holidays at Canary Islands with savings of up to £400 at P&O Cruises. Book now!



---
This summer enjoy your vacation by visiting France & Belgium for 4 nights from £399PP by booking cruise tickets at P&O Cruises.



---
Book short trip to Belgium for 3 nights from £239PP and discover the best of Bruges plus also receive £75 as on-board spending money.



---
Book your tickets from Madeira and Caribbean for 15 nights at £1379 with flight ticket included and have a stunning holiday experience offered by P&O Cruises.



---
Enjoy the spring sunshine of the Mediterranean and discover the gems on the sparkling Dalmatian coast by booking 7 nights Croatia & Italy 2018 holiday tickets from £899 per person.



---
With 32% discount, book your adventures trip tickets to Iceland for 14 days and explore the exotic locations like Reykjavik, Heimaey and more only using P&O Cruises.
About P&O Cruises
Explore the world in a splendid way with P&O Cruises. You will be welcomed with world's best luxury ships and unparallel services. Make your holiday a memorable one with P&O cruises and give it a boost of extraordinary charm. From Accommodation to dinning, from onboard entertainment to well being, from restaurants to onboard shopping, you will have all the sensational lifestyle equipments over here within astounding price. If you want to spend great holiday with lifetime enjoyment and extraordinary crew services then you must take a sail with one of P&O Cruises.
P&O Cruises has been serving people from early 19th century. That is why its century long experience has made it the best cruise service in the world. Today with 8 cruise ships and total 14,970 passenger capacity P&O is leading the industry worldwide.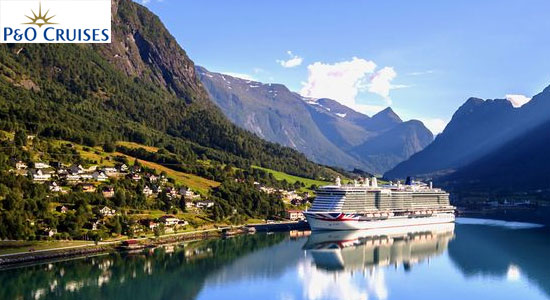 Range of Cruises
P&O Cruises Ships:
Family Ships : Britannia (larger ship), Aurora (mid size ship), Azura (larger ship), Oceana (mid size ship), Ventura (larger ship)
Exclusively for Adults : Adonia (smaller ship), Arcadia (mid size ship), Oriana (mid size ship)
Select Ships by Duration : 2 Nights, 3 Nights, 4-6 Nights, 7 Nights, 14 Nights, 25 Nights and More than 30 Nights
Sailing Destinations
Cruises from P&O sail across the oceans and sea. They cover almost all the directions to go global. With P&O cruises you can sail to a wide range of destinations. Check out the sailing destinations:
Africa, Asia & Orient, Australia, Baltic, Canary Islands, Caribbean, Central America, European City breaks, East Mediterranean, Fjords & Iceland, Iberia, Indian Ocean, Panama Canal, South America, South Pacific, USA & Canada, West Mediterranean.
Popular Ports : Amsterdam, Bruges, Barcelona, Bilbao, Lisbon, Monte Carlo, Rome, St Petersburg and Venice.
Explore P&O Cruise Life
P&O Cruises promises to array world class facilities to provide the maximum comfort for the passengers.
Accommodation : Inside Cabins, Outside Cabins, Balcony Cabins, Suits, Family Suits & Cabins, Single Cabins
Dinning : Club Dinning, Freedom Dinning and Select Dinning
Entertainments : Stage shows, Tribute Bands, Cinemas, Bars & Lounges, Night Clubs, Casinos, Evenings Ashore, Strictly Come Dancing
Accessibilities : Travelling alone, Embarkation & Disembarkation, Flights, Accessible Cabins, Assistance Dogs, Mobility Equipments and Storage, Sore Excursion, Mobility Ashore, Services for people with impairments & disabilities
Other Cruise Life Facilities : Spa & Wellbeing, Going Ashore, Shopping on board, Gifts & Little Luxuries, Explore P&O Cruises, Taking the Kids, Wedding & Renewal of Vows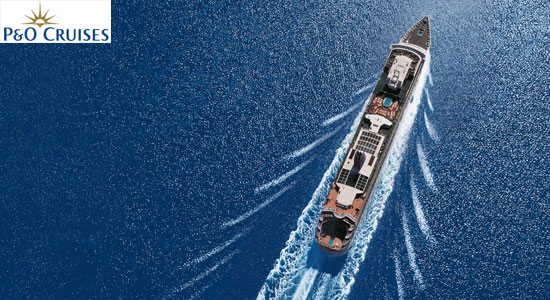 Featured Packages
Norwegian Fjords : 7 nights Full Board, Enjoying beauty of Norway from Azura
Mediterranean : Explore Mediterranean feast from Oriana, 21 nights-full board
Mediterranean : 13 nights full board
Iberia : Tour Spain, France Guernsey through 7 nights
School Holidays Cruise : 14 nights
To get regular update of latest offers please Sign Up to P&O Cruises.
Loyalty Rewards : The Peninsular Club
Apart from providing congenial and delightful Cruise service for your special holiday P&O Cruises yields another reason to cheer up. It is Peninsular Club Loyalty Rewards.
When you spend a night on board, you not only get splendid amusement or refreshment but you also earn 10 loyalty points. Once you finish enjoying onboard nights with P&O Cruises, your earned points will automatically be transferred to your account.
When you get at least 150 points you become the member of Peninsular Club and automatically enter to Pacific Tier. Most amazing thing is that your membership points will never expire.
Peninsular Club Tiers:-
Pacific Tier : Minimum 150 points
Atlantic Tier : Minimum 501 points
Mediterranean Tier : At least 1001
Caribbean Tier : At least 2001 points
Baltic Tier : Minimum 2501 points and 80-200 nights onboard
Ligurian Tier : 2501 points and more than 201 onboard nights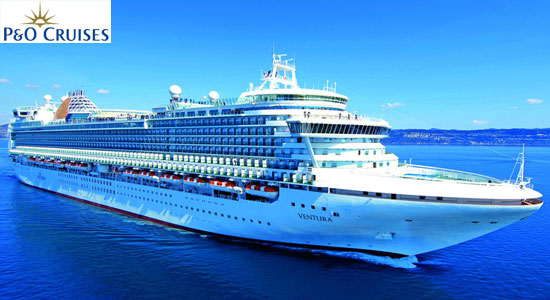 Irresistible Deals
Late Escapes Deals: Save 36% Norwegian Fjords (7 Nights onboard)
Early Saver Price: Book Mediterranean cruise for 7nights at only £649/person
Save 16% on booking of Canary Islands for 14 nights
Get on board 5% discount on Pacific Tier
Save 10% for onboard spending on Ligurian Tier
Get 7.5% discounts on onboard spending on Atlantic tier
Passionate to travel & explore different places? Grab various online discount vouchers from our travel section & plan your trip according to your budget.
Redeem Codes at P&O Cruises
Go to P&O Cruise website.
Select date, duration and destination.
Choose your cruise.
You will be redirected to next page.
Enter the code in designated place and apply to save.
Confirm your bookings once your payment procedure is done.
Sailing with P&O Cruises evokes something more than magnificent way to travel through oceans. Take a visual treat of latest P&O Cruises adventures on our new TV advert.
Retailers like Expedia & Experience Days offer range of travel, luxury hotel & flight booking vouchers at incredibly low prices. Visit our site & use the available voucher codes before they expiry.
Customer Services
Web Cams : You can check real time location of cruises on World Map using Cruise Ship Web Cam. This is a great option to get progress report of your friends or family, who are sailing on P&O Cruises.
Transfer Booking : As a passenger of P&O Cruises, you are privileged to transfer your booking from one cruise to another. However, you will not be eligible to transfer promotional fares and Late Saver. Transfer of booking has a minimum charge of £100/booking. For transferring, new booking must sail within 6 months of original booking.
Cancel Booking : You just have to simply call P&O Cruises or contact travel agent to cancel your booking. Depending on the time of your cancellation, a charge will be applied. Submitting valid documentation from doctor pregnant lady can cancel booking without paying any charge.
Ship Visits : You can check what we are going to offer and how we will serve you during your entire cruising by ship visits. Our expert will guide you through out the ship visits. Just spending £25/person, one can substantiate our on board life, including, visiting cabins, restaurants, bars, pools, gym, spa and other attractive features.
Tour Guide : Experienced and professional tour guide will help you select the best cruise that will serve more than you can expect. Personal Cruise Specialist will be always with you for your pre and post cruise concerns.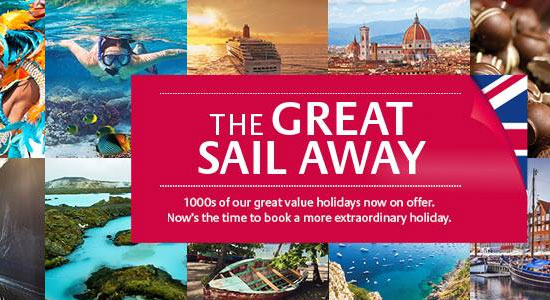 Social Media Presence
Contact P&O Cruises
P&O Cruises
Carnival House,
100 Harbour Parade,
Southampton,
SO15 1ST
Call : 0843 374 0111