VoucherBin > Stores >

Pharmacy2U

:

8

Active Vouchers



---
Check out the Pain Relief – Free Consultation and bid adieu to unbearable pain.



---
Get Period Delay – Free Consultation from the best of doctors and practitioners.



---
Get Psoriasis free consultation only at Pharmacy2U.



---
Grab huge discounts on weight loss – Free Consultation at Pharmacy2U and start living your life to the fullest.



---
Make travelling tension free with the Travel Health – Free Consultation at Pharmacy2U.



---
Dont miss out on exclusive Pharmacy2U Asthma free Consultation and keep a track of your health.



---
Get Health Tests + Free Consultation done at Pharmacy2U.



---
Get Hair Loss – Free Consultation today at Pharmacy2U.
About Pharmacy2U
Pharmacy2U is a dedicated online pharmacy company that is there to help you with all you pharmaceutical needs. They will deliver your NHS repeat prescriptions directly to your front door, or any address you choose, at no extra cost. When your prescription is due they will call you as part of their free reminder service. And if you ever need advice or have any questions about your prescription, then there are pharmacists available to take your call. If you don't need a prescription then you can buy various over the counter medicines to keep your first aid cabinet well stocked.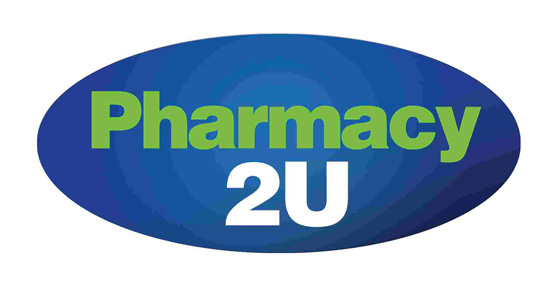 Pharmacy2U is a registered branch of the NHS service and works in tandem with them to help make your life easier.
If you are subject to colds in the winter or hay fever in the summer, require more specialist issues for long standing illnesses like diabetes or have a condition that you feel embarrassed by and don't want to go into a store to buy the necessary medicine then you can find the help you need here. Pharmacy2U caters to all of this and more.
Medicines – For allergies, migraines, colds and first aid.
Prescriptions – NHS, private and pet prescriptions delivered straight to you.
Healthcare Options – For dental, foot and skin care or diabetes and heart conditions.
Sexual Health Products – Condoms, pregnancy tests and erectile dysfunction aids.
Some of the top pharmaceutical areas Pharmacy2U promote are in the "key categories" section. These include: weight loss, hair loss, Acne, stop smoking and erectile dysfunction.
As with any collection of results on Pharmacy2U, you can organise the results by price ascending or descending, name or best matches.
Pharmacy2U offers a wide range of brand products from Pantene and Dove for hair and skin care to Colgate and Eucryl in dental care.
Top Deals for Savings
"Buy one get one free" - pick up 2 for the price of 1 on Colgate Plax mouthwash
61% off on 2 bottles of Pantene sheer volume conditioner for a mere £3.99
£1.50 and below" section where you can pick up a vast range of different products from toothpaste to disposable razors
If you still want more bargains then stop by the "clearance section" where top of the line prices are available under a number of discounts. Get 22% off Hugo Boss Nuit Pour Femme EDP or 64% off Pantene Pro-V 2 min intensive treatment for fine hair. Check back regularly because thre are new items being added into clearance every day. For more of such savings and products, you can also check Lloydspharmacy and Pharmacy First.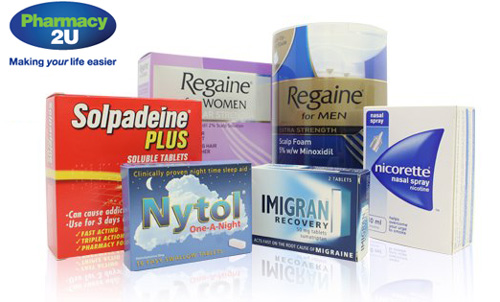 Voucher Code Usage
To save on the costs on Pharmacy2U with vouchers, follow the step by step instructions below:
When you see an item you want, click the "buy" button beneath it.
A drop down box will appear showing you your updated basket with the option to "continue shopping" or "go to checkout". Select the latter.
You will be taken to a new screen showing you all the items in your basket.
You can continue shopping for more health products or else proceed checkout.
Beneath the list of items is a separate box that states "If you have a promotional code please enter it here and click update basket".
Once you've entered your code click the "update basket" button to receive your discount.
Click the "proceed to checkout" button.
You will be asked to sign in an existing account or open a new one.
Fill in the necessary details to open an account, once completed, you will be taken back to the checkout.
Review your items and if happy, click the "pay now" button to finalise the purchase.
Pharmacy2U has a strong presence on social media to reach further and help more. Their newest video is a patient's guide to Pharmacy2U's free NHS repeat prescriptions service where the video will take you step by step through the process needed to take advantage of their free repeat prescription service.
Recommend Your Friends
The Pharmacy2U website offers an amazing referral program for their loyal customers who are eager to help out their families and friends. If you are already enjoying the benefits of subscribing to the services of Pharmacy 2U, such as their convenient and easy to navigate website, their irresistible prices and their speedy delivery, then you have the incredible opportunity of sharing this experience with your friends and family.

What's better is that Pharmacy2U will not only help you pass on recommendations, but also reward you handsomely for every referral that you make. In other words, if you recommend your friends and family members to use Pharmacy2U to satisfy their medical needs, you will stand a chance to earn some sweet savings. Every time you put in a word to your friend and they make a purchase of £30 or above at PharmacyU, you will receive a £5 discount on your next order. Your friends will also receive a welcome bonus in the form of a 10% discount.
How to Recommend
Only registered members of the Pharmacy2U website can make recommendations. Thus you have to login or register before proceeding with the recommendation procedure.
In the forms provided, you will be required to fill in the name and the email address of the friend(s) that you intend to recommend to. Once completed, click the Submitted button.
You can recommend up to 5 friends with every form submission.
As soon as your friends make a purchase of £30 or above, you will receive an email that will let you know that your referral discount is now valid.
How to Claim Your Discount
In order to claim your discount, you simply have to login to the website with your account and make a purchase. The discounted amount will be automatically deducted from your total due. The discount is not applicable on delivery charges.
You will enjoy a single discount during each session of shopping.
The referral program does not apply to prescription items.
Mobile App
There is a mobile app available on both Android and Apple; all you need to do is search for "Pharmacy2U".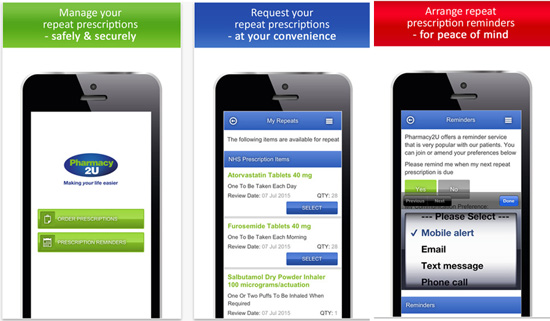 Gift Cards
Gift Cards can be purchased for any amount up to £100, limits apply to how much of certain items can be bought for safety purposes so check before you try and make a purchase with or without voucher codes.
If you are a British citizen then you are entitled to medical help from the NHS. In doing so you are also able to access all the features and functions of Pharmacy2U.
Delivery & Returns
Pharmacy2U will deliver to other countries outside the UK; however, cost of delivery will depend on the weight of the order and the destination. Delivery charges are confirmed at the checkout page before final purchase.
If you need to return something then goto your "order history" and request a return for the item in question. You will receive a returns confirmation and a confirmation code which you should write on a label attached to the outer packaging so you can freepost it back to Pharmacy2U. You can do this free of charge and receive a full refund within 28 days as long as the product is unused and unopened.
Social Media
Contact Info
Pharmacy2U Ltd
1 Hawthorn Park
Coal Road
Leeds
LS14 1PQ
Customer Service: 0113 265 0222