---
Forget about the winter blues and get your summer 7-night getaway booked via Park Resorts for £150 less!



---
Join Park Resorts for an autumn break and save up to a whopping £50 with Park Resorts!



---
With one bedroom Macaw Chalet has the perfect accommodation for couples, with a well-equipped kitchen which is heated throughout for extra comfort. Save £50 when you book it via Park Resorts!



---
Save an extra £25 with Park Resorts this summer which is the perfect time to escape with family and friends and see what the UK has to offer.



---
Check out Park Resorts' amazing summer saving that lets you save up to £10 per summer night!



---
Follow through this link to get up to 30% off selected june breaks.



---
Enjoy your savings to the fullest on booking camping and touring holiday from £15 only.



---
Enjoy four night summer holidays at just £115 only at Park Resorts.



---
Treat yourself more than you ever imagined and receive huge discounts on holiday parks only at Park Resorts.



---
Sign up newsletter now to get discounts and special offers. Hurry!
About Park Resorts
Park Resorts has been creating unforgettable memories for over ten years, and in all that time their goal hasn't changed. They still strive to deliver the best British holiday experience for their customers. With award winning parks situated at various prime holiday locations across Britain coupled with their top class staff it is no surprise they are one of the top outdoor holiday providers in Britain today. From leisurely beachside holiday or forest adventures Park Resorts will have the perfect holiday for you.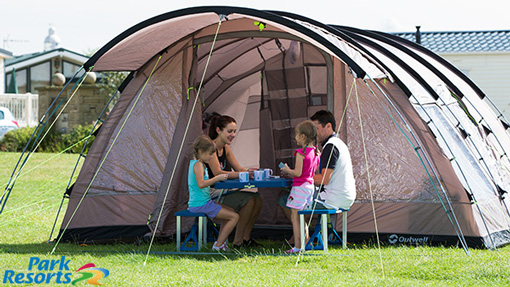 Choose from nearly 50 locations along and around the great British coastline where you can choose what kind of holiday you want from:
Lodge – Choose how you wish to spend your time on holiday
Camping – get back in touch with nature.
Touring – Take the family or friends on an adventure in a caravan
Park Resorts uses only the highest quality caravan and lodge constructors, so expect to see brands like Willerby, Delta, ABI and Atlas.
Budget Holiday Package
Are you interested in a holiday at a budget price from one of the best holiday makers in the world? Then take a look at the offerings available at Park Resorts. They have on offer a number of UK based holidays that are so good, you won't feel as if you missed anything by not going abroad. With that thought in mind, here are some of their top offerings: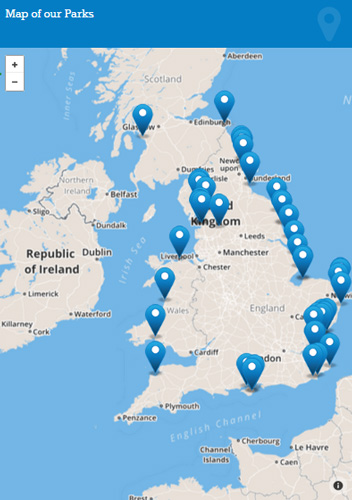 Martello Beach In Essex
For a typical beach holiday in Essex you can't go wrong by staying at Montebello Beach. Park Resorts is offering 3 nights stay in one of their Bronze Caravans for the low price of £110. The caravan has 2 bedrooms, which can accommodate up to 6 people. Therefore you can take the whole family on your holiday.
Nodes Point In Isle Of Weight
For an affordable holidays in Isle Of Weight you can book a ready to use tent for 3 nights at a price of £99. The tent itself is spacious, comes with a plastic table and chairs which are placed right outside. There are 3 bedrooms with the large tent, and up to 6 people can sleep in it.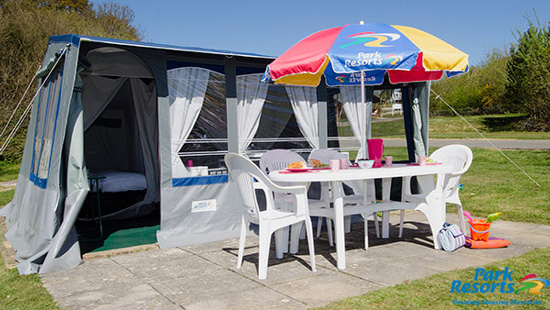 Isle Of Weight is a quiet place, but does offer plenty to do for those looking to stay the weekend. The coast itself has a lot of beautiful looking cliffs and a good quality beach.
Sunnydale In East Anglia
For a quiet and relaxing family holiday you can opt to hire a caravan in Sunnydale. For 3 nights stay you'll only need to fork out £120, which is as affordable as it can get for such a good quality holiday. The caravan comes with a place to make food, and a lounge area where you can relax with the whole family.
Top Deals
Up to 30% off early booking holidays, but only through January.
Buy a holiday lodge for up to 30% off.
For camping and touring holidays save up to 20% on pitches.
When searching for your perfect holiday you can narrow the results by searching via "location", "Duration" and "level of accommodation".
With all the deals available it is hard to pick a few but some of the best are getting a Silver level caravan in the Lake District which sleeps 6 for 4 nights is only £161. Or save over £20 on a 7 night stay in an electric pitch in Sandylands, Scotland so all you pay is £51. The best however is save a massive £77.55 on a 7 night Hard-standing electric pitch in Yorkshire for a mere £250.45! Even Canvas Holidays and Treyn Rail Holidays offer similar services and travel packages, check out now.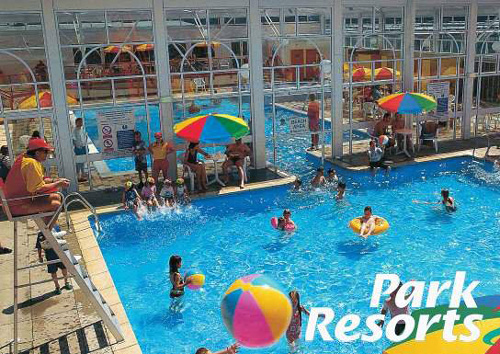 Voucher Code Usage
To save on your next Park Resorts holiday using vouchers, then follow the easy instructions listed below:
Once you have decided on a holiday option, click on the "book now" button.
You will be taken to a screen that will clearly show everything about your booking like, date and duration, destination, accommodation and party size.
Beneath the "Party Size" information there is a "Promotion code" box where you can enter your voucher code.
Click the "Use code" button adjacent to the box to apply the saving.
Scroll down to the very bottom of the page to find the "next step" button to continue.
The remainder of the process is fairly standard and is divided into 4 further steps:
Input your personal details to complete step 2.
Enter the details of the party attending for step 3.
A final summary will be presented to you in step 4.
Add card details to finish the billing process.
Park Resorts YouTube channel has a wide array of video content; their latest video shows the success of the Park Resorts mascot Sparky the squirrel and his group of friends on DVD for the first time. Sparky's "Krew" are available at 48 Park Resorts holiday parks across the UK and are popular with visiting kids.
Mobile App
Park Resorts have a number of travel Apps available to the public. The "My Park Resorts" app features all the info, attractions and offers available at every park, all at the touch of a button. It is available to download from the iTunes app store. The "Caravan Sales" app which is a vital tool for anyone looking to purchase or invest in a Park Resorts Caravan is available on both Android and  iOS devices. Finally, "My Amazing Memory.com" is the perfect place to share your amazing photos and videos, create video postcards to send to friends and family. All you need is an internet ready device and an internet connection!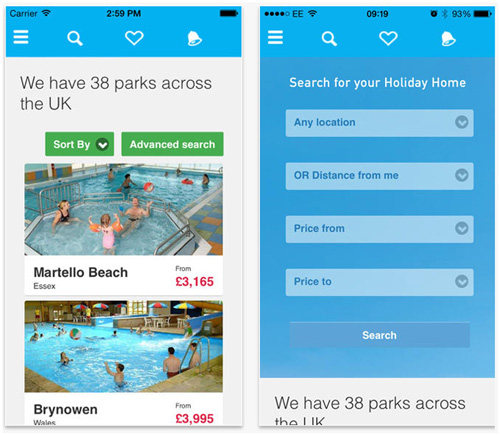 Social Media Links
There are loads of ways to follow everything that is happening at Park Resorts, find them on:
Contact Details
3 Bunhill Row,
London,
EC1Y 8YZ
Telephone: 0808 102 1448
Contact form available at website.