Paddy Power Games Discount Codes June 2019
Use our Paddy Power Games vouchers for a wide range of products and purchase them at incredibly low prices. These Paddy Power Games discount codes expire soon, so act today and save big.



---
Go for this great offer and receive a free play of £2 on betting £2 at Paddy Power Games. Grab this offer as soon as possible.



---
Check out this amazing promotional offer where you could get up to 50 free spins on playing at Paddy Power Games. Grab big savings today!



---
Earn leaderboard points on every play and win a trip to Monaco Grand Prix. Hurry! This offer is valid for limited time at Paddy Power Games.



---
Play Hot jackpots and win big amount of cash every day at Paddy Power Games. Click here for instant savings.



---
Enjoy playing American Roulette game on your iPhone. Use the deals from Paddy Power Games before they run out.
About Paddy Power Games
If you are looking for your share of Irish look when betting, look no further. Paddy Power Games is the biggest, most innovative and most successful bookmaker in Ireland, operating online as well as through its retail outlets across Northern Ireland, Ireland and Great Britain. It also has a Dial-a-Bet department for phone bookings and a recently-opened Mobile division.

Founded in 1988, Paddy Power Games was the result of a merger of three Irish bookmakers, and right from its beginnings it has taken on an unconventional approach to bets, offering greater value and fairness to its customers. Since then, it has risen steadily, and more so in recent years. As of 2010, Paddy Power had over 356 retail outlets, and two-thirds of its profits were from outside Ireland. At present, it is the third-largest online bookmaker and the sixth-largest online gaming firm in Ireland and Britain.
Over the years, Paddy Power Games has also expanded to other markets, including Australia, where it is the top corporate bookmaker, as well as France, as part of a partnership. Despite the changes over the years, the pioneering spirit of Paddy Power has remained the same. This bookmaker has been offering innovative, value-for-money services to its customers for years. One early initiative was the money-back special, which has since been replicated rather poorly by some of its competitors. Paddy Power Games has also gained fame for its Justice Payouts, in which it refunded its bets on Ireland beating Wales in the 6 Nations after the match officials ignored the rules.
Paddy Power Games has more important, changed itself with the times. It launched its website at the turn of the millennium, and saw phenomenal success. It has also been at the forefront of the smartphone revolution, with mobile apps launched as far back as 2010. No matter what you may have heard about Paddy Power Games, one thing is for certain; it is definitely one of the best places to place your bets.
What It Offers?
Paddy Power Games is one of the best bookmakers in the United Kingdom and even the world. It lets you book bets on:
Horse races
Football
American football
Cricket
Baseball
Cycling
Bowls
Financials
Darts
Handball
Hockey
Basketball
Athletics
Categories at Paddy Power Games
Horse racing
Next horse race
Live betting
Cash Out
Football Betting
Money-back specials
Betting news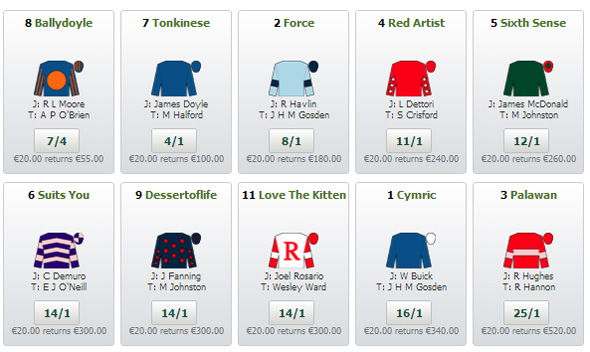 Top Deals at Paddy Power Games
Check out these amazing deals you can find at Paddy Power Games:
Bet £2 Get £2 Free!
Big Money Jackpots – Across 45 Jackpot Games
Genie Jackpots – Make a Wish
Cleopatra – 2,000 years worth of action!
Treat yourself and your family by checking out our art & entertainment category for incredible offers from stores like Betway Bingo, 365 Games and Gala Bingo.
How to Get the Best Deals
Paddy Power Games makes it easier for you to make safe and easy bets, but if you want to go the extra mile and get the best deal, here is how you do it:
Browse the website and click on the game that you want to play.
You can now select Fun Play or Play For Cash.
If you select Fun Play, you can directly play the game.
If you go for Play For Cash, you first need to login or register.
Now follow the steps and enjoy your play!
Looking to find out more about Paddy Power Games, or just watch some fun videos by the bookmaker? Visit Paddy Power's Games official YouTube channel to find promotional videos, cunning stunts, television ads and more.
Social Media Presence
Contact Details
Paddy Power plc
Power Tower
Blocks 1-3 Belfield Office Park
Beech Hill Road
Clonskeagh
Dublin 4