Origin Discount Codes October 2019
Use our Origin vouchers for a wide range of products and purchase them at incredibly low prices. These Origin discount codes expire soon, so act today and save big.
VoucherBin > Stores >

Origin

:

8

Active Vouchers


---
Grab savings of 10% on purchase of SimCity 2000 game at Origin. Hurry! This offer is valid for limited time.


---
Just pay £4 to get Wing Commander II game at Origin. Click here to grab huge savings.


---
Origin is offering featured Syndicate game for just £4. Limited time offer, shop now!


---
Enhance your gaming skills with the purchase of Bejeweled 3 Game from Origin. Shop now and pay £4.25 only.


---
Go for online shopping at Origin and shop for NHL 09 Game which is offered for £5 only. Shop now!


---
With the access to unlimited play and 70+ instant games from Origin enjoy great PC games for free.


---
Get early access to multiplayer beta and face your destiny for free with Origins.


---
Get bundles full of skins, Art packs, callsigns and more with the purchase of Titanfall from Origin for 50% off!
About Origin
Origin is a convenient and easy to use gaming website. Origin's goal is make your gaming experience spectacular. If you love games, you will definitely love Origin. It is not just a gaming store, it's a gaming service! Origin is free to join and very easy to install and use. With Origin you can download games to your computer super-fast or play online with your friends or stream your game to the world with just a click. They have a huge selection of the latest and most sought after games for very reasonable prices. So head over to Origin, if you are a serious gamer you will be sure to love it.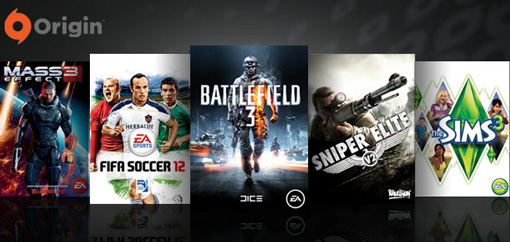 How Origin Works
Origin is a free gaming service which you can install in your computer. Once you have installed it you will be able to connect with your friends and play games from anywhere across multiple devices. Based on your gaming habits, Origin will also help you discover great games which you may not have come across.
To get started, simply download Origin to your MAC or PC and create a free account. To download and install Origin follow these 3 simple steps:
Go to website.
Review the system requirements and click the download Origin button. Run Origin.dmg for MAC or OriginThinSetup.exe for PC.
Follow the on screen instructions to install Origin.
Once you have installed Origin on your computer you can create a free account by selecting that option on the log in screen. You can also create an account online. You can access Origin on your computer and on your mobile devices, which means you have the freedom to game anywhere you want.  You can also visit Gameseek and Simply Games for similar range of products.

Good News for Gamers!
A lot of the entertainment games on Origin offer a free trial, which means you don't have to purchase a game unless you really want to. You can try the game for free for a period of time and if you like it, then after the free trial is over, you can purchase the game.
The great news for gamers is that if you do purchase the game after a free trial, you will not have to restart the game and play from the beginning, you can start from exactly where you left off!
Origin also offers a "Great Game Guarantee" on all their games. So if you buy a game and you don't like it, you can return it without any hassles whatsoever because all games are backed by the "Great Game Guarantee".
Hot Deals
Visit the sale section at Origin and check out for the latest deals and offers. Below are a few latest deals from Origin.
The Sims4 digital deluxe pc download at £40
Titanfall for £15
Special offers like 50% off on games
Great sale offer - Bundles from £20
Games under £10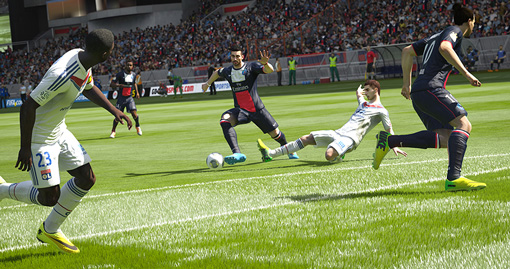 Voucher Code Redemption
To get great discounts on your games on Origin, just follow these few simple steps below.
Register and log in to origin.com and browse through the thousands of games available.
Select the games you want by hovering your mouse over them and clicking the select button. Every game you select will be added to your order, which will be visible towards the right side.
Once you have chosen all the games, just click the "Add to Cart" button.
You will be led to a page showing your order summary.
Towards the right you will find an option to enter a promo code. Enter your voucher code in the box and click apply and your discount will be applied to your purchase.
Click the "Proceed to Checkout" button.
Enter your payment and billing information.
Confirm and finalize your order.
Following these simple steps you can get great games for yourself or as gifts for the gamers in your life and save tons of money.
Origin also has a YouTube channel where you can find great videos on the games available at origin.com. You will also find videos of gaming music and trailers of newly released games. Head over to their YouTube channel and watch this trailer video Plants vs. Zombies Garden Warfare from Origin.
Origin on Social Media
Want to know all about the special offers and deals on your favourite games, then like Origin on Facebook and follow them on Twitter.
Contact Info
If you have any questions, comments or concerns about anything regarding the games on Origin or about your account, you can use their convenient online email form for all your enquiries.