Opodo Discount Codes June 2019
Use our Opodo vouchers for a wide range of products and purchase them at incredibly low prices. These Opodo discount codes expire soon, so act today and save big.
VoucherBin > Stores >

Opodo

:

11

Active Vouchers



---
At Opodo, take advantage of this offer by booking a return flight to Copehagen from only £9. Check out now!



---
Opodo brings to you an amazing offer in which you can book return flights to renowned locations from just £19. Click here for more information.



---
Choose Opodo and book a return flight to Berlin with price starting from £19. Use these vouchers for big savings.



---
Take a return flight to Stockholm from as low as £20 by booking via Opodo. Don't miss out this great deal.



---
Fly to Milan city with Opodo. Return flight bookings start from only £20. Start booking today!



---
Price for a return flight to Dublin begins at just £24. Get huge savings at Opodo.



---
Opodo brings to you an exclusive offer in which you can book a return flight to Amsterdam from as low as £32. Hurry, this offer is valid for limited time.



---
Return airfare for Prague starts at just £35. Grab this offer as soon as possible.



---
Enjoy low cost return airfares to Madrid starting from £37. Book now!



---
Book return flights to Barcelona city with price beginning at £41. Click here for instant savings.



---
Opodo offers return airfares for Rome from as low as £48. Enjoy this offer.
About Opodo
Opodo is a Pan-European travel service that helps customers find and book flights, accommodation, car hire and holiday packages, all under one roof. The company boasts access to over 500 airlines, 150,000 hotel properties and over 7,000 car rental locations around the globe.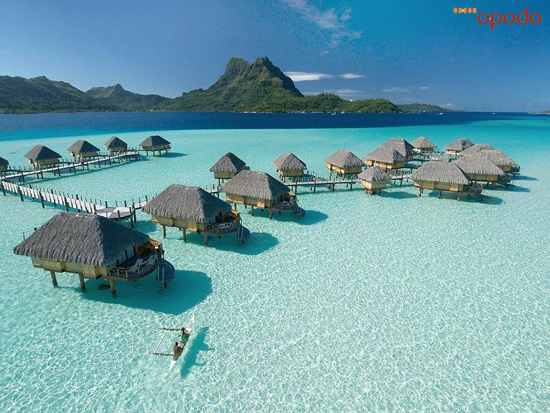 The platform allows users to browse hundreds of different operators and compare the prices to find the best and the most affordable holidays. It serves both leisure and business travellers and there is a corporate option available for businesses to use. Unlike some travel platforms, Opodo also has a large selection of package holidays available to choose from.
International Reach
The travel opportunities to book in the website are global. But you can operate the website also from the following countries: the UK, France, Germany, Italy, Spain, Austria, Belgium, Portugal, Poland, Switzerland, Sweden, Norvay, Denmark and Finland.
Services Provided by Opodo
As mentioned above, Opodo offers you the chance to find a range of travel products from flights to cottage holidays. The website provides you the opportunity to view products in the following categories:
Flights
Flight+Hotel
Hotels
Car hire
Package holidays
Cruise
Cottage holidays
Top Categories
The categories promoted actively by Opodo include flights, hotels, and car hire. It also has a range of deals and corporate options available for business users.
Shop by Price Range
Opodo offers a simple option to shop by price range. You can view the deals that are the cheapest and you also have the option to defining your reason for travel. Whether you are a business or leisure traveller, Opodo will help you find the right deal for your needs.
Ideas
The website doesn't provide a specific 'Ideas' section, but you can see suggestion on each of the category. It lists the most favourite locations and hotels, making it easy to find your dream holiday spot. The Opodo blog is also a great place for travel ideas and tips to make your journey smooth.
Top 5 Deals for Extra Savings
The website currently runs a number of cheap deals for flights and hotel deals. The top offers promoted now include:
May bank holiday destination such as Paris from £38
Emirates sales with flights from £497
Scandinavia flights with SAS from £96
Easter flights to Barclena from £52
Non-stop from London to Seoul for £654
Special Offers
There are currently a number of cheap flight deals available for the Easter holiday and the upcoming May Bank holiday. Receive more savings by checking out similar range of travel deals on our site.
Search For The Best Holidays
Searching for the best holiday that won't cost a fortune? The Opodo website is a great place to find hotels, holiday deals, flights, and car hires. Whether you are looking for the full experience or just want to book a cheap hotel or flights, Opodo will provide a selection of offers from all the biggest destinations around the world.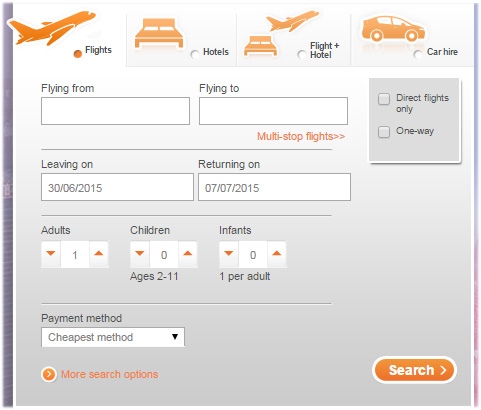 The search function makes it easy to find offers based on whether you are looking for flights, flights + hotel, hotel, or just car hire at your desired location. You can just browse for amazing deals if you aren't sure where to go or search for the best offers in your favoured location.
You'll be able to find any discounts for children's stay as well. If you are jetting off for business travel, you should definitely check out the special corporate deals from the Opodo website. You'll get to enjoy the best deals and your cancellation is free of cost.
If you are looking for even more savings, the 'Deals' section is the place to be. You can find amazing offers with flights starting from just £100 and hotel stays starting from £20. For all the holiday goers who tend to plan their stay on the last minute, Opodo also offers deals from just £120 upwards to ensure you can have a fun holiday even on the last minute!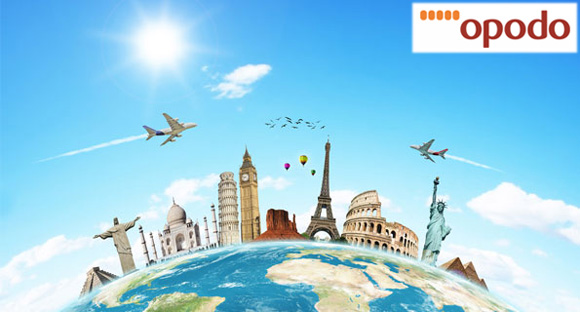 Some European destinations even have car hire deals for as little as £8, so be sure to check Opodo before you spend money on car hire. Now that the summer is here, you should also keep an eye on the special beach holiday offers. You could enjoy flights and stay for as little as £100!
If you don't have a travel insurance, you should also consider booking one directly from the Opodo website as you are booking your holiday. You can often find insurance deals for cheaper prices and it gives you the extra security to enjoy your stay even if things go wrong.
Redeem Your Savings Code
It is very simple to use voucher codes at the Opodo website. You'll just need your voucher code at hand once you are done shopping. Proceed to the shopping basket and add the details of the discount offer at the "Apply voucher code" spot. Click apply and your savings code will be added to your purchase.
Should you still be craving more savings, we also offer Amoma and Booking Buddy UK vouchers for you.
Mobile App
Opodo has a mobile app for both iOS and Android users. You can download the app straight from the Apple App Store or Google Play Store, with both links available on the website. The mobile app allows you to view the deals directly on your phone and you can even book your flights and hotels through the app.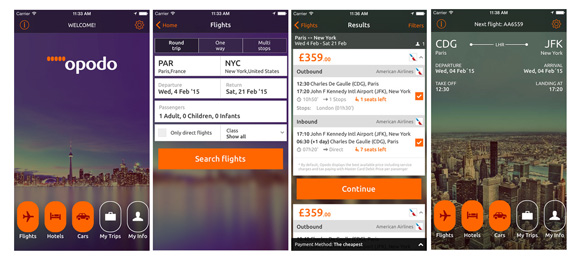 Delivery Policy
The delivery and refund policy depends a bit on what you are booking through the site. Generally your confirmation of purchase will arrive in the form of a e-ticket/e-booking, which you will then need to print out or have at hand to show at your destination.
Most products on the website are non-cancellable and therefore not available for a refund. You should contact the Opodo customer service if you have a problem with the product or further questions. You can cancel your hotel booking at any time, but depending on your hotel you may be required to pay a cancellation fee and you may not be entitled to a full refund.
Opodo Extra
The platform also has an Opodo Extra option that provides customers with more flexibility. You can choose to buy the extra service at the same time that you book your holiday. With the extra service, you get to enjoy more financial security in case things go wrong, better customer service options and ways to make savings during your holiday.
Customer Support
Opodo offers a good FAQ section which provides you information on how to book your flights, for instance, and information on how to amend your order.
Social Media Links
Opodo is active on a number of social media platforms. You can find them on:
Contact Opodo
Opodo
Waterfront Building
Hammersmith Embankment
Chancellor's Road
London
W6 9RU

Customer Care: 0333 300 0291
Contact form available on website.