On The Beach Discount Codes June 2019
Use our On The Beach vouchers for a wide range of products and purchase them at incredibly low prices. These On The Beach discount codes expire soon, so act today and save big.



---
Find your perfect holiday destination at On The Beach and receive up to 50% savings on standard price.



---
Book Labranda TMT Bodrum resort using On The Beach and receive up to 40% savings on the regular price.



---
Get rooms in Clube Praia Da Oura with up to 35% savings, available at On The Beach.



---
Book from On The Beach and receive up to 15% savings on Oasis Village.



---
Receiver airport parting for your car from just £2.99 per day, available at On The Beach.



---
Using On The Beach, you can book resort transfers from just £5 per person.



---
On The Beach offers you to book lounges for as low as £15 per person.



---
Book your next hotel near the airport from just £19 using On The Beach.
About On The Beach
On The Beach are the UK's leading independent beach holiday specialists. They have sent over 1 million beach loving sun-seekers on holiday. They are ATOL protected for your peace of mind knowing that your flight, hotel and transfer are all financially protected.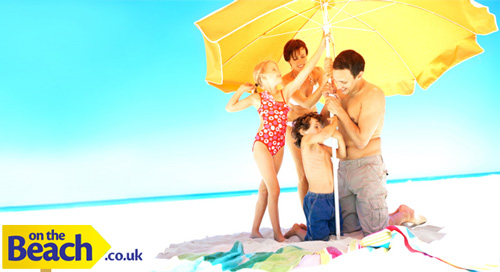 You can even spread the cost of your holiday with their flexible payment scheme so that you take advantage of early booking rates. You pay a deposit on booking, then the remainder of your flight balance a few weeks later. The remaining balance isn't due till 2 weeks before you fly.
Holidays Built Around You
As an online travel agent, On The Beach doesn't sell package holidays. Instead they let you build your perfect holiday around what you want. You can search thousands of cheap flights, hotels and transfers on one place and save you money.
Flights and Hotel
Flight Only
Hotel Only
Deal Finder
Easy To Search
When you are looking for a holiday deal it's easy to find one at On The Beach. In the Deal Finder section you can choose your departure date. This is month and year you want to go. Select how long you want to go for. There is 4 , 7, 10, 11 and 14 nights to choose from. Then choose where you want to depart from. They have simplified everything by not listing every airport but regions. So London airports, North West airports etc. Choose how many adults, children and infants are going and lastly choose a theme. Any, families, lively, luxury and villa. Click search and a list of results is shown. These results can be filtered more by choosing board basis and star rating. You can also choose how to sort the results.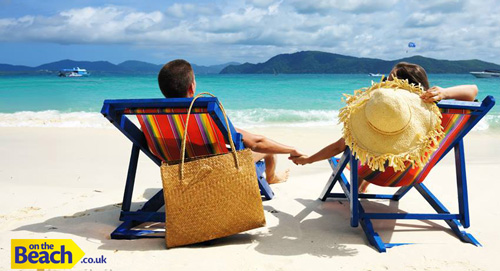 You can also see a selection of holidays for specific holidays. Family holidays where there will be something for the whole family. Kids Stay Free Holidays where the children get to stay free. On The Beach has a selection of holidays where children and infants up to 11 years old stay for free. Couples holidays, maybe you want a romantic getaway in beautiful surroundings, relaxation or just some sun. On The Beach has a fine selection of holidays for couples on offer, whether you're looking for complete luxury, or something a little more affordable.
Or maybe you can't choose and need some inspiration. Cheap holidays, last minute holidays, all inclusive holidays, luxury holidays, low cost holidays, winter holidays and lifestyle holidays are all covered with a selection of deals and holidays for you to choose from.
Holiday Destinations
On The Beach offers a wide variety of holiday packages at competitive prices. They also do a good job of categorizing the holiday packages on their website so that you can very quickly find what you need.
Are you interested in booking a holiday from one of the industry leaders? Then read on for the type of holidays, and the value that you can expect from On The Beach.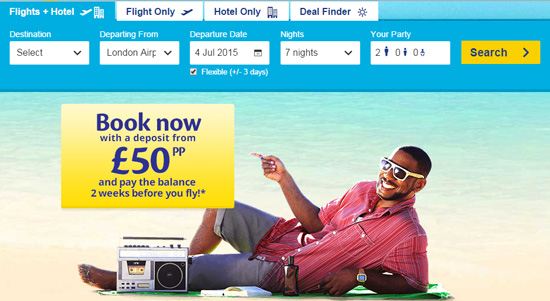 Sharam EL Sheik
On The Beach is offering 7 nights stay at Sharam El Sheik for a price of £661.70 for 2 people. This is perfect for a romantic holiday to one of the best Egyptian resorts that you are going to find. It has amazing long beaches and clear water, which makes it a perfect holiday destination if you are looking to relax.
You can also go scuba diving to enjoy the amazing coral reefs that they have there. Overall it will be a holiday to remember.
Port D Alcudia in Majorca
If you are looking for a cheap couple's holiday in Majora, then why not consider the Port D Alcudia. On The Beach is offering flights to Majorca for as low as £152 per person. At this price point you can afford to go several times a year to enjoy yourself in the sun.
The hotel is in a great spot if you love water sports, and is located close to one of the best beaches in Majorca.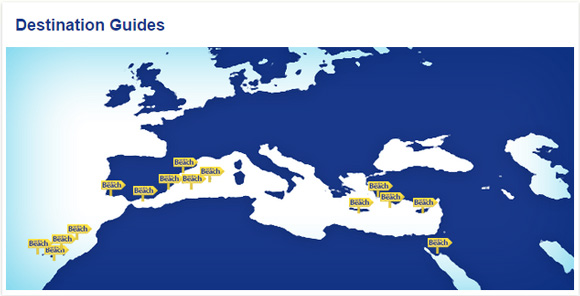 Malta
For a Malta holiday to remember consider going to The Westin Dragonara Resort. On The Beach is offering prices as low as £55 per night per person, and you can stay until you have had your fill of sunshine, relaxation and good times. It will certainly be one of the more relaxing holidays you have been on.
Manage your Booking
Once you have booked your flight, hotel or holiday you can always pop online at To The Beach and manage your booking. You just need your order number and surname of the lead passenger to check your booking and make any changes you need to.
On The Beach Destinations
On The Beach has deals for over 26,975 hotels with a choice of 310 resorts. Popular bookings are Florida in America, Ponte Delgado in the Azores, Ibiz, Majorca and Menorca in the Balearics, Bourgas in Bulgaria, Barbados in the Caribbean, Ayia Napa in Cyrpus to give you just a few ideas. For similar money savings offer on hotels also check Guernsey Travel.
Best Offers
Up to 60% off selected destinations.
48% off 2 weeks in Lanzarote.
Tours offer £50.
On The Beach is teamed up with TripAdvisor so for every travel destination and hotel you can see quickly and easily what others have thought of the resort or hotel. Very handy to read other peoples view.
Subscribe On The Beach YouTube Channel to know about the latest deals and offers on the holiday packages and much more. This On The Beach latest YouTube video show how easy it is to down load and use their iphone app.
Save Money with Vouchers
To save more money you can use special voucher and deals.
Choose the voucher with the money off or deal you want to use.
Click the Show Voucher and Visit Site button to be taken straight to the site and to activate the voucher.
On the website choose the flight, then hotel and any extras you want.
When you're happy with the holiday you have chosen you can log in or create an account.
You can then add the voucher and continue with payment.
Mobile App
On The Beach has a very handy app for iPhone users to make choosing and booking your holiday so easy.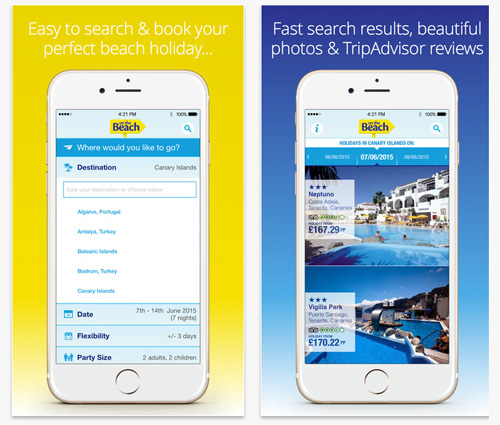 Social Media Presence
Win a £1,000 Voucher
You can sign up to their email newsletter to be entered into a competition to win a £1,000 holiday voucher.
Contact Details
On the Beach Limited
Park Square
Bird Hall Lane
Cheadle
SK3 0XN