No.1 Traveller Discount Codes October 2021
Use our No.1 Traveller vouchers for a wide range of products and purchase them at incredibly low prices. These No.1 Traveller discount codes expire soon, so act today and save big.



---
Save huge with No.1 Traveller vouchers: Book tickets for Heathrow express starting from £17 per person at No.1 Traveller. Hurry! You won't get this fabulous offer again.



---
Check out this exclusive No.1 Traveller voucher code: Book airside room for £20 per hour. Find out many discount offers and promotions at No.1 Traveller.



---
Limited time No.1 Traveller discount codes: Park your car at a secure location at the Heathrow terminal with this valet car parking service. Click here for the best offers going on at No.1 Traveller.



---
New No.1 Traveller discount vouchers: Go for the finest lounge service available at No.1 Traveller. Entry fee starts from £21/person. Avail this offer and make great savings!



---
Enjoy free delivery with No.1 Traveller promo code: Book a chauffeur-driven Mercedes-Benz or Volvo car for easy travelling. This service is available at No.1 Traveller from just £80. Don't loose this grand offer!
About No.1 Traveller
No.1 Traveller is the smarter way to travel and catch a flight. They offer methods of getting to and from the airport, things to do after security, and as well as before and after you fly. No.1 Traveller allows you to go to spas, get lounge treatments, as well as VIP Departure services. If you're looking to travel in high class, No.1 Traveller is the website to book with.
No.1 Traveller currently has franchise partners in Heathrow, Manchester, Gatwick, Stansted, Edinburgh, and Birmingham.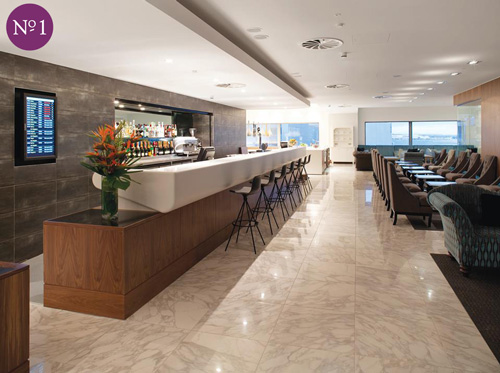 Variety of Products
No.1 Traveller has many different options to choose from. These range from travel to and from the airport, all the way to spas and luxurious treatments.
To and From the Airport -  Airport transfers available to anyone travelling from Heathrow, Gatwick, Stansted, and Birmingham
Lounges -  Situated after security, available to all checked-in departing passengers. Food and drink available
Travel Spa - Treatments range from 15 minutes to 2 hours, situated at Heathrow Terminal 3, and Gatwick North Terminal
Bedrooms - Single, Twin, and Triple bedrooms at Heathrow Terminal 3, situated beyond security
VIP Departure & Arrival Services - Get you to the airport without fuss or delay. Kerbside meet and fast-track included.
Extra Special Features
The No.1 Traveller website is set up to assist you in browsing and selecting all of the ser-vices that they have to offer. Right from the very first page you can select your method of travel, and where you're travelling to and from. There's also a quick pick list of options with a rotating main screen so you can see all of your options. Below is a bit more of a list of the customisations they offer:
To and From the Airport -  Whether you want to drive to the airport yourself, travel with the assistance of a private chauffeur or use a direct train service, No.1 Traveller will assist you. They will take you from your doorway to the terminal of your choice.
Lounges -  No.1 Traveller has award winning lounges, complete with complimentary food and drink. Hot dishes are also available when you enter into the lounge. Drinks from the bar, including wine and spirits, are also complimentary. You can reserve your spot at a lounge of any one of the airports they're partnered with.
Travel Spa - Treatments are available from head to toe, all pre-flight preparation. They're partnered with skincare specialist Dermalogica and Facemapping. You can also top up on travel-size products pre-flight.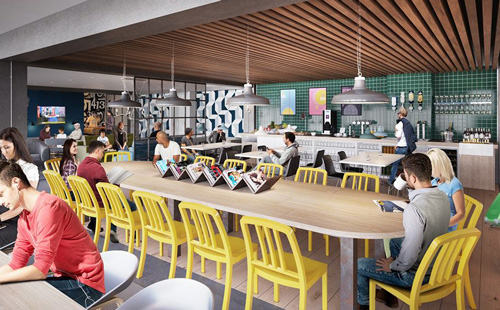 Irresistible Offers
Complimentary hot food from a bistro-style menu
Free, unlimited Wi-Fi
Return & Outbound Service from £25 per person
Members can take advantage of a 2 for 1 discount by showing their exclusive membership card upon arrival
Top tier members benefit from a 10% Discount on door entry rates
Cardholders can guarantee their place for merely £5. This is especially handy because the lounges are so popular, that not everybody who wants to get in can gain access
Voucher Code Redemption
Hover your pointer over the 'Cardholders' tab on the main page.
When the options show up once you are hovering, click on "Join Priority Pass,"which is the 3rd option on the list.
Review the three options (£69, £159, or £259 per year) choose the option that you feel will benefit you the most.
Call 08442 64 64 40.
Follow the over-the-phone prompts, and you speak with a representative from No.1 Traveller .
Once you have joined, you are automatically eligible for all of the vouchers and discounts that your specific category allows you to be.
At No.1 Traveller YouTube channal you will find review about their services. This video is on a lovely tour of the No.1 Traveller lounge at Gatwick Airport. The relaxing background music and wonderful shots of the lounge create an excellent sense of the atmosphere that one will receive when embarking on this journey.
Booking & Delivery
First, you need to decide what airport you will be flying out of. You can then choose the number of adults and children that will be flying. Once you've gone through all of the booking information such as names of everyone, you'll be prompted to put in your credit/debit card information. No charges will be made for booking. You will receive an e-mail shortly after completing all the required steps that include your tickets. You can edit your booking by contacting customer service team. Unfortunately, bookings are non-refundable. However, you can re-book within a year, simply get in contact with No.1 Traveller. Also, you can grab more latest money savings deals and vouchers on travel and services from leading retailers like FHR Airport Hotels & Parking and SkyParkSecure Airport Parking by visiting our site.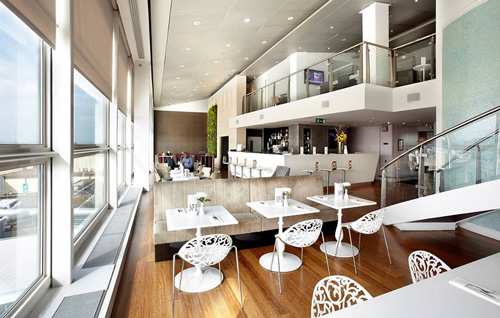 Social Media Links
Contact Info
No.1 Traveller Ltd
44 Carnaby Street
London W1F 9PP
Call: 08442 64 64 40
Email: enquiries@No1Traveller.com