National Express Discount Codes January 2021
Use our National Express vouchers for a wide range of products and purchase them at incredibly low prices. These National Express discount codes expire soon, so act today and save big.



---
Save huge with National Express vouchers: Travel anywhere across UK & gain fantastic 25% discount offer on standard fares for minimum booking of 4 or more passengers. Plan your trip in advance to gain more such group discounts.



---
Limited time National Express discount codes: Sign up at National Express to receive email updates on latest offers & special discounts. Grab the deal as early as possible!



---
Check out this exclusive National Express voucher code: Download the National Express App & book your tickets anytime anywhere. Don't miss out such exciting opportunities to save more!



---
Limited time National Express discount codes: If your age is 60 or above, you can now enjoy 1/3 discount on standard fares plus get £15 day return offer & travel anywhere in UK. Grab this deal from National Express.



---
Save huge with National Express vouchers: Students aged 16 to 26 can now enjoy 1/3 discount on standard fares purchasing Young Persons Coachcard & 10% off travel to events and festivals. Avail this offer from National Express.



---
Enjoy free delivery with National Express promo code: Take the advantage of 2 for 1 London offer & enjoy exploring your trip to some of the most attractive places of London. Book for 2 at the price of 1 at National Express.



---
Check out this exclusive National Express voucher code: Grab the exciting offer of travelling from over 450 destinations across Europe & Ireland for a one-way trip costing £15 only with Eurolines. At National Express obtain this exclusive offer!



---
New National Express discount vouchers: Enjoy your afternoon tea with freshly prepared finger sandwiches; fresh scones with clotted cream and much more at Danubius Hotel, London. Redeem the voucher available at National Express for bigger savings.
About National Express
There are many different modes of transport that you can use if you are travelling around the UK on business or pleasure. You can drive, choose to take buses, go by train, or take a coach. When it comes to the latter, one of the biggest names in coach travel in the UK is National Express, which is used by huge number of people to reach destinations all around the UK. This is a company that has become well known not just for the choice of destinations and high quality coaches that it offers but also its very competitive fares, where some great deals available throughout the course of the year.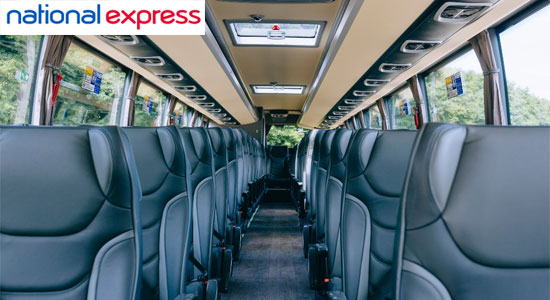 When you board a National Express coach you can be assured of comfort and pleasant surroundings, which means a smooth and painless journey no matter where you are going. The company also has a great reputation when it comes to reliability and service, which is an added bonus. You can book your journey with speed and ease on the National Express website, which is slick, modern and provides very easy search, quote and booking facilities.
What The Company Offers
National Express offers comfortable, luxury coach travel to a wide choice of destinations and from a variety of departure points. You can look forward to services such as:
Luxury coach travel to destinations all around the UK.
Airport coach travel.
European travel through Eurolines, which is part of National Express.
A range of coach travel deals.
Coaches to special events.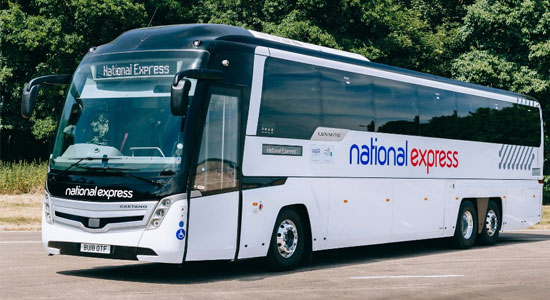 Cut Price Hotels
In addition to saving money on the cost of coach travel and attractions via the National Express website, you can also enjoy big savings on the cost of hotels depending on the destination you are travelling to. Take a look at the Hotel Deals section of the site to see if you can save even more money with cheaper accommodation during the time that you are away. Today's modern life is not only difficult but also stressful. To reduce the strains, a nice and relaxing holiday is any time preferable. For a well-deserved break to an exotic holiday destination along with right accommodation, you need discount vouchers that help to cut down the cost of your extra expenses. Our travel category promotes great deals by top brand retailers. LEGOLAND Holidays is one of them providing invincible offers that bring fun for the entire family at the lowest possible price.
Top Deals
Travelling by coach represents an excellent way to travel, both in terms of comfort and value for money. With the huge fleet of coaches operated by National Express you not only get to benefit from a huge range of destination options but also extremely affordable fares compared to many other modes of transport. You will also be able to find a number of different ways to make additional savings when you travel by National Express, such as:
Email Sign Up: When you sign up to the email newsletter via the website, you will be able to look forward to receive great coach travel offers and deals directly to your in-box.
Offers: The offers section on the site provides access to some excellent deals when it comes to attractions. Take a look at the attractions available and you could bag yourself a real bargain. You will find all sorts of deals including 2 for 1 offers and group offers.
Social Media: Also, make sure you follow the company on the various social media sites that it operates on, as this is another excellent way of gaining access to hot deals and offers.
Book your Coach holidays and short breaks across UK, Ireland & Europe using nationalholidays.com available at affordable prices.
Save Using Voucher Code
For those who are looking for even greater value for money on the cost of coach travel, using online voucher and discount codes is an excellent option. You will be able to slash the cost of fares with these codes and using them could not be easier. If you have a voucher or discount code that you want to redeem, all you have to do is:
Select the destination or coach trip of your choice.
Complete the details including the number of passengers and your chosen leaving and arrival times.
Add the promotional code in the provided area at the bottom of the booking section.
Click on book tickets.
The new price will be automatically shown once you have applied your code and clicked on the book tickets tab.
Mobile App
For even greater convenience for consumers, National Express also provides access to an app, which can be quickly and easily downloaded to your Android or iOS device, You can then do everything from browse and make bookings to manage your existing booking at anytime and from any location.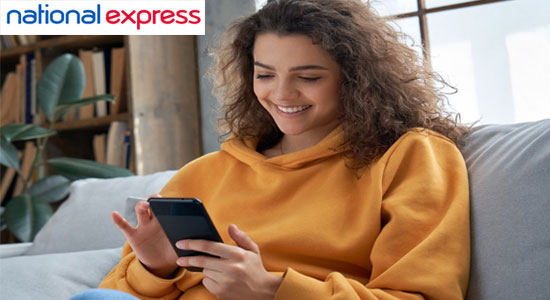 Coachcard
You can apply for Coachcard at National Express and enjoy exclusive discounts. You can save up to 1/3 of your standard fare. Coachcard are offerd in four different types like:
Senior Coachcard - For seniors.
Young Persons Coachcard - For people between 16-26 age.
Family Coachcard - Using this kids can travel for free across UK.
Disabled Coachcard - This is valid only for physically handicapped people.
Customer Service
As a big-name national company, National Express is dedicated to providing the highest levels of customer service at all times. If you require assistance from a member of the customer services team, you can use one of a range of contact methods. This includes making contact by phone, going through social media sites, sending an email via the website, or using the live chat facility.
Social Media Presence
You will find National Express operational on a variety of different social media sites, which means that you can stay up to date with the latest news, information and offers with no problem. Some of the sites that the company uses include Facebook, Twitter, Google+, Instagram, and LinkedIn. Also you can check the blog section of the site to get details about the latest offers and hot happenings in UK.
Contact Details
In the event that you need to get in touch with a member of the customer services team at National Express, you will be able to choose from a number of contact methods to suit your needs. Amongst the ways you can get in touch are:
National Express
National Express House,
Birmingham Coach Station,
Mill Lane,
Digbeth,
Birmingham,
B5 6DD
Call: 0871 781 8181
Contact form available on the website.