Morrisons Discount Codes June 2022
Use our Morrisons vouchers for a wide range of products and purchase them at incredibly low prices. These Morrisons discount codes expire soon, so act today and save big.
VoucherBin > Stores >

Morrisons

:

10

Active Vouchers



---
Benefit from a 25% saving on Felix cat food mixed selection in jelly, made with quality ingredients and packed with meaty pieces.



---
Enjoy unlimited deliveries for one simple payment. Opt for a delivery pass starting from £2.50 per month & save £120 over a year.



---
Cherish the fresh groceries stock on Morrisons and enjoy flat £5 off on your first order when you spend £80 or more. Offer valid for a limited time!



---
Enjoy the tasty and healthy Morrisons Seedless Red Grapes 400g container at an offer price of £1.46. Grab before it runs out!



---
Get rid of 99.9% of bacteria from your bathroom with the new and improved Dettol Power & Pure Bathroom Cleaner Spray saving £1.47.



---
Buy a couple of the best dry cure smoked streaky bacon, hand-rubbed with sea salt, left to air dry & then smoked, just for £4.



---
Coming from the Pinot Noir vineyards southeast of Reims the Blanc de Noirs Grand Cru can be perfect for raising your toast of happiness. Grab it in the limited period offer just for £18.



---
Grab 3.5 kg Whole Salmon from Morrisons, offered for £22.84 only. Hurry up, limited stock available!



---
Purchase BBQ meats from Morrisons and pay £10 on the purchase of any 3 types of fresh meats.



---
Shop for fresh foods from Morrisons and receive £5 off when you spend £80 on your order!
About Morrisons
There are a number of key supermarket chains in operation in the UK these days and one of the best known supermarket giants is Morrisons. Like various other big name supermarkets, this retailer now offers online shopping facilities for those who want greater ease and convenience when shopping for groceries. You can purchase your groceries with ease and speed when you use the Morrisons groceries site, with a huge choice of food products, household goods, pet products, and much more. When you shop through the site you can avoid the issues that come with having to queue up or take time out to stand in a busy supermarket, as you can shop from the comfort and privacy of your own home.
In addition to having your groceries delivered direct to your doorstep, you will also enjoy great value for money and some very special deals with Morrisons. You can also enjoy a courteous service from the delivery staff as well as a range of payment options and delivery times. This is the ideal way to shop if you lead a busy lifestyle or other commitments.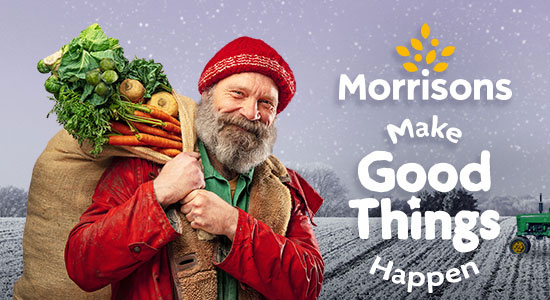 What The Retailer Sells?
When you shop at Morrisons grocery site you will find a huge range of products to choose from, all of which are competitively priced. Amongst the items that they sell are:
Food products including fresh food, frozen, bakery products, and much more.
Drinks like soft drinks and a range of alcohol.
Household products such as cleaning products, washing, laundry and many others.
Baby and toddler products
Home and entertainment products
Health & Beauty products
Flowers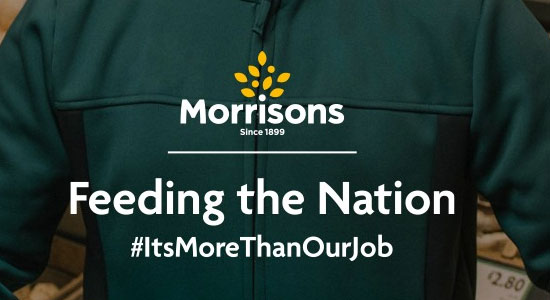 Saving Money At Morrisons
Shopping at Morrisons means that you already get to enjoy great deals and offers on products from across the site. However, you will also find various other ways in which you can save money when you shop here.
All new customers can look forward to money off their first shop simply by entering the code provided on the site when they spend over a specified amount.
There is also an offers section on the site where you will find bargains on various products from across the site, so make sure you check this out for some great deals.
Another thing you can do if you plan to shop on the site regularly is opt for a delivery pass, which can help to reduce the cost of your deliveries over time.
You can also check out for the Meal deals and bundle offer section that provide savings discount on various food products.
Unique Categories
You will find a number of exciting and unique categories when you go onto the Morrisons website to do your shop or simply to browse. This includes:
Recipes: You can now enjoy getting ideas and inspiration from the Morrisons recipes section, which is packed with great recipes to suit every tastes and budget.
Competitions: The competitions section is a great way to win some fabulous prizes, with great giveaways every week.
Nutritional Information: We are all concerned about getting the right nutrition, and this section will help you to find out more about what is in the food that you eat.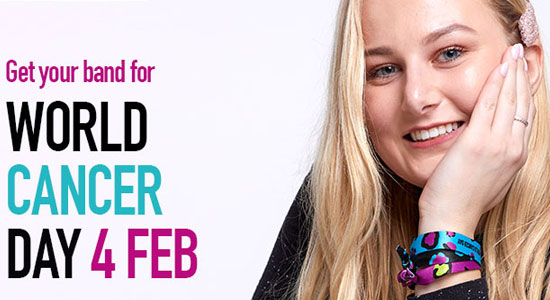 Everything you need i.e. from pin to pen, all under one roof is also the easiest way to save money when shopping online. It not only helps to save time but offers promotional daily deals. Find the best & the latest money-saving & simple-to-use vouchers in our virtual malls category & grab huge discounts on all your favourite products that meet your needs.
Usage of Discount Codes
You will also find another very effective means of saving money when you shop with this supermarket giant. Using online voucher and discount codes means that you can save money with speed and ease on the products that you purchase and these vouchers are very easy to redeem. All you need to do in order to use them is:
Do your shopping and add your chosen items to the basket.
When you are done, you can start checking out.
Register your details if you haven't done already.
Enter your payment details.
Add the discount code.
If you are new to Morrisons you can learn plenty from reading through the website, which tells you loads about who they are and what they offer. However, it is also worth checking out the online video, which gives you even more of an insight into this company. You can access the video by checking their YouTube channel. This video speaks about their latest product launch freshly baked Bramley Apple Pie.
Finding quality items with lowest possible prices at one-stop destination online, gives you the convenience to avail maximum savings in your cart! Shop from Asda, a top retailer, which provides amazing offers helping for a healthier budget. Also, purchase your meal using The Gourmet Society promo codes to get special offers and up to 50% savings on thousands of UK restaurants.
Delivery Policy At Morrisons
If you are purchasing for the first time from Morrison's online, you need to see whether they deliver to your area. This is easily done through their website. If they answer is yes, you can simply register and get started. You will have the options to book your delivery prior to or after you have shopped and you can choose a day and time slot that suits you as long as it is still available. The cost of delivery varies based on time and the day that you want your order delivered. However, you can save money by investing in a delivery pass.
Customer Services
Morrisons prides itself on offering great customer service at all times and if you have a query or question it will be resolved quickly and with minimal hassle. There are various ways in which you can get in touch with the customer services team at Morrisons, which includes by social media platforms, by phone, through the online enquiry form and also in writing.
Mobile App
Shopping online gives you more room to enjoy a unique experience of great savings through exclusive deals & offers. Download the Morrisons mobile app available on App Store & Google Play for multiple usages & earn points and rewards on your purchase. Get latest deals directly on your smartphone with amazing promotions.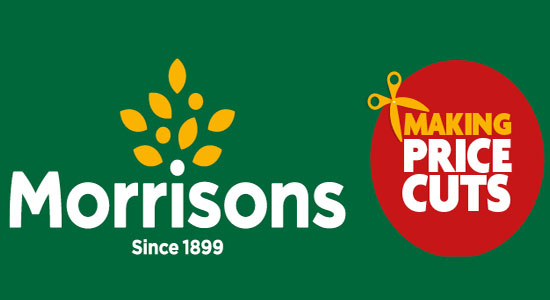 Rewards Card
Like various other supermarket giants, Morrisons now offers a rewards program in the form of the More card. This card allows you to earn points for not only buying from the online website but also for buying in-store, purchasing fuel, spending at the cafe and more. So, you can enjoy seeing your rewards accrue more quickly and getting money off vouchers when you have sufficient points.
Morrisons on Social Media
Contact Details
Morrisons Supermarkets Plc,
Hillmore House,
Gain Lane,
Bradford,
West Yorkshire,
BD3 7DL.
Phone: 0345 611 6111 or 0345 322 0000
Email: fresh@morrisons.com
Online enquiry form via the website.