Mobile Phone Xchange Discount Codes June 2020
Use our Mobile Phone Xchange vouchers for a wide range of products and purchase them at incredibly low prices. These Mobile Phone Xchange discount codes expire soon, so act today and save big.


---
Check out Mobile Phone Xchange to grab 15% savings on the purchase of Apple iPhone 3GS 16GB.


---
Time to pull the trigger and enjoy the rush of savings on Apple iPhone 5 with 16GB only at £195.


---
Follow through this link to refer a friend and earn £5 on every order. Hurry!


---
Treat yourself more than you ever imagined and grab HTC 8S for just £6.


---
Sign up the newsletter to get promotional discounts and offers only at Mobile Phone Xchange.


---
Sell your Apple iPad 2 16GB at Mobile Phone Xchange for £60. Even if your phone is not working they will pay up to 80% of the phone's value for a working phone.


---
As the saying goes Old is Gold sure is the Nokia 603. Grab a deal price of £7 on the Nokia 603 at Mobile Phone Xchange.


---
Grab the best deal at Mobile Phone Xchange on selling your HTC Desire EYE for £25. Get a revised quote if your phone condition is too good.


---
If your Samsung Grand 2 is in proper working condition then sell it for £9 at Mobile Phone Xchange. Get the best price quote for your used phones.
About Mobile Phone Xchange
Mobile Phone Xchange or Mpx is a mobile phone recycling service company offering cash in exchange for your old used cellular phones. It was created in 2005 in order to place somesort of recycling service in effect to help save the planet. They promote recycling through the rewards aspect so if you turn your device into their company then they will give you the value that the phone is worth at that moment.
The main focus of this company is to provide othercompanies the opportunity to invest in a service that can place them on top of their business structures. The company that they are in a partnership with is Kuehne & Nagel, which offer the same services and helps to set up new clients.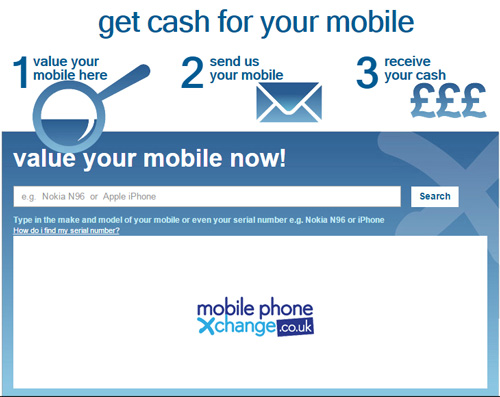 Companies that Mobile Phone Xchange works with
Vodafone
Debenhams
Ladbrokes.com
Little Woods
Media - Saturn
Cash converters, and
E2save
Process for Turning in Phone
Visit the website http://www.mobilephonexchange.co.uk.
In the search box type in the type of phone that you are trying to appraise, whether it be by model name or serial number on the inside of the phone.
Verify that you agree to the price that is being offered to you.
Select your option for payment.
Mail your phone in the phone bag that you receive from the company.
Wait until the company receives and checks the device and sends you an invoice for what they will give you for it.
Receive payment.
Payment Options
Once you have completed the appraisal process you will then be sent to the payment screen. This screen will provide all of the methods that you can use to receivecompensation for your device, and they are:
Bank transfer- this is a same day transaction and depends on the bank when the funds will be released to your account.
Check- takes anywhere from 1 to 14 business days to receive.
PayPal- takes 1 to 3 business days.
Giftcard- it has to be mailed so it will take 7-14 business days to arrive.
Vouchers- Vouchers are available for Debenhams and Argos, which offer an increase of 15 percent more just for getting it as a voucher.
Imovo- allows you to receivemoney via text message. It sends a special code that you show to the pay location attendant.
Popular Categories & Brands
Mobile Phone Xchange offers other services that can help their consumers know what devices are the most popular, blogs, decidingwhat to do about their phones and how recycling can help to improve not only their community but also the world and customer reviews. The methods that they use to get this information out are newsletters and blogs that are available directly on the website. Get the cheapest plans and contracts with our latest cellular phone services discount vouchers from sellers like Phone Recyclers and O2 Recycle.
This is a promo video from Mobile Phone Xchange about the importance of phone recycling. Thousands of phones are replaced each year and the old are left as it is and it will gather dust.
Popular Brands
Some of the popular brands that Mobile Phone Xchange are accepting include but are not limited to:
Samsung
BlackBerry
LG
NEC
HTC
Apple
Nokia
O2
Sony Ericsson
Palm
Delivery Policy
Mobile Phone Xchange offers a trade in and buy back program for not only consumers but also companies who wish to participate the company must turn in at least eight devices. They also help to set up company websites so that they can offer these services on their own website. The average delivery rate of 14 days to deliver their product to you and this also goes for setting it up on a consumer's website.
Mobile Phone Xchange is available in several different countries including China, Hong Kong, India, Pakistan, Nigeria, Australia, France, Germany, Italy, Brazil, and Mexico.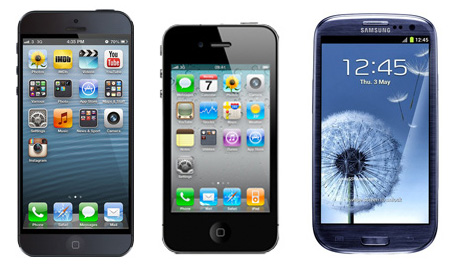 Benefits
Choosing Mobile Phone Xchange can lead to many benefits for company owners. The benefits include:
Value: Adding a product like this for your company shows that you care about the earth and you want to do what you can to help others understand how important keeping the earth clean is just by offering these services.
Speedy: To set the process up it only takes about two weeks for the services to be fully installed and in full operating mode.
Reputation: You can put your trust in them to make sure that the reputation that you have created with your consumers is not in danger because they are just adding an enhancement to what your company already does for them.
Revenue: Adding this service can increase the revenue that you are already receiving for your business and can be used for tax purposes or giving back to the community a percentage of the profits that you earn back.
Environmental Impact
The main reason that this company got started was because they wanted to make a difference in the world of recycling. The phones that people are just throwing into the trash contain certain harmful chemicals that are being exposed to the air but if these phones are going to be recycled the chemicals can be disposed of in the proper cycle. The company is trying to reduce the amount of trash that is already taken over a portion of the earth and improve the air for breathing purposes. If this is not being done then pretty soon, we would be inhaling poisonous elements all the time leading to a quicker death.
Contact Info
Mobile Phone Xchange Limited
Ground Floor 610 Centennial Avenue
Centennial Park Elstree
Hertfordshire
WD6 3TJ
Call: +44 (0)208 732 3575
Email: mpxenquiries@mobilephonexchange.co.uk