About Microsoft Store
Microsoft Store is the official retail store operated by Microsoft, one of the world's top companies in the field of computers. The store was formed as a place dedicated to the sale of different computers and peripherals made by the company. These include items that are heavily based on the Windows system and other features that Microsoft has worked on for more than twenty-five years. People can even get different types of video game and fitness products that are designed by Microsoft.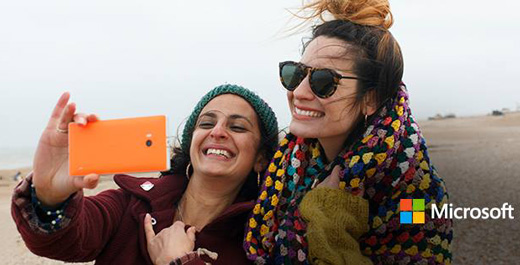 What the Retailer Sells?
Microsoft Store sells products that are suitable for a variety of particular needs:
Computers and tablets that operate off of Windows are available.
The Windows operating system can be purchased; this includes Windows 8.1 with plans to add future support for Windows 10.
Lumia smartphones are available here.
The Microsoft Band, a popular lifestyle monitoring device, is available.
The Surface tablet, a product that is designed to work like a traditional computer, can be found here.
Microsoft Office suites are available; customers can also renew their licences.
The Xbox video game console and assorted accessories for it are sold at the store; these include Xbox 360 and Xbox One items.
Popular Deals
Microsoft Store offers a number of discounts on many of its most prominent products:
Savings of up to £150 on select laptops and computers
70% off Kaspersky Total Security was purchased alongside an Office 365 subscription
£200 savings on smartphones
Free games for sale with the purchase of an Xbox One console
Free screen protector on ordering for Microsoft band
Save £30 on ASUS Eeebook X205TA Signature Edition Laptop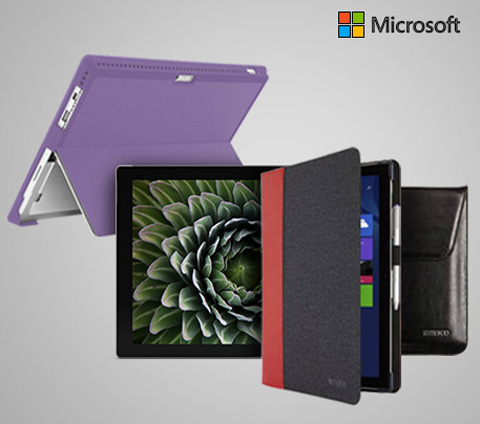 Special discounts are also available for students and businesses looking to get the best possible Microsoft products for their general needs. These include deals of 10% off on select products. Our site also provides more money savings vouchers on software products from well known retailers.
Customization
You can get many of your orders taken care of through some special customization features. These include products that you can order with different accessories like sleeves for tablets, possible kickstands and accessories for video game consoles. You can choose to get different accessories on demand as needed so you can get the best possible computer for any purpose you've got.
Save Using Vouchers
You can save money with a variety of different vouchers. These include deals from voucher codes that are unique and appealing for everyone to try out. All voucher offers will vary based on the time of year. Be sure to take a look at what options are around when finding discounts. The process for ordering items is as follows:
Check out the site and look for the products.
Select the product you want to purchase and add it to cart. Then click review and check out.
Add the promo or voucher code available in the box provided.
Choose the shipping method.
Click next and sign in using your email id and password.
Enter required delivery details and proceed to payemnt.
After successful payment your order will be confirmed.
The Microsoft Store focuses heavily on ensuring that companies, individuals and all those who need computers can get the products that they need. These are very functional and can do all sorts of valuable things as needed. At their YouTube channel you will see brief demo of latest product release. This video is about Microsoft Store latest product the Dell XPS 13.
Gift Vouchers & Delivery Policy
Gift Vouchers
The Microsoft Store sells gift vouchers for a variety of its products. Gift vouchers on general products are available here. In addition, people can also order Windows Store gift cards that are good for money to spend on different applications and other items sold on the Windows store found within the Windows operating system and the Xbox Store. You can also find similar range of prodcuts for a reaosnable cost at Novatech and PC World.
Delivery Policy
The delivery policy for products sold on this site is easy to follow. Free delivery is available throughout the United Kingdom. It takes about three to five business days to get the delivery taken care of. The company does not deliver items to PO boxes or to any European Territories.
You can also get different products delivered to different spots outside Europe. You can click on the bottom left part of the screen to select your country so you can get products and deals relevant to your region. This includes support for whatever currency you have to spend.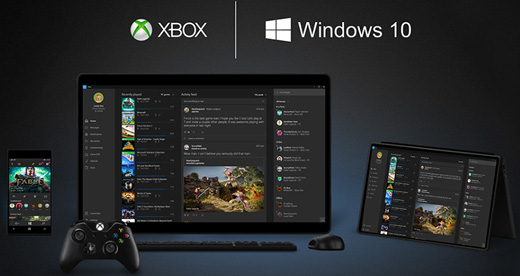 Pre-Orders Are Available
You can get pre-orders taken care of for products that are not available just yet. These pre-orders will ensure that you will get an item as soon as it is available for shipping. You can also get a refund on your order in the event that the product is canceled for any purpose.
Customer Support
The Support tab offers a full customer support system that you can utilize. This offers support for your orders and especially lists information on how to troubleshoot different products as necessary. Microsoft Store also offers live chat and email services to help people get information on products or to fix specific products as needed. This support ensures that all people will get their products facilitated the right way.
Sign Up For Emails
You can also sign up for emails by going on the bottom part of the page and entering in your email address. You can get special offers from these emails including special deals on new sales that are available right now. Details on the newest products for sale will also be listed in these emails and include many unique items that are attractive for everyone to try out.
Social Media Presence
Microsoft Store Facebook page showcases details on how Microsoft products can be used in many forms. These include products for use in a variety of special situations.
Twitter page for the Microsoft UK website offers different features devoted to showcasing unique items.
Contact Details
Customer Support: 0800 026 0329
Technical Support: 0344 800 2400