---
Machine Mart is now offering up to £30 savings on selected air compressors.



---
Grab £££ massive savings on 63 tool chests cabinets and boxes from Machine Mart.



---
From Machine Mart, you can get heavy duty metal spring clamp at just £3.95 which comes with lifetime warranty, high tensile spring and grip.



---
Get spring compressors which are suitable for service and repair work, available at Machine Mart from £16.79!



---
Purchase strong cast iron fireplaces from Machine Mart for as low as £32.39!



---
At Machine Mart, you can purchase solids handling pumps from just £47.98!



---
Enjoy your savings to the fullest and grab brand new bike for £99.98 only!



---
Grab high efficient air compressor filters from Machine Mart available under just £354.



---
Check for new hot pressure washers starting from just £838.80 available in Machine Mart.
About Machine Mart
Machine Mart is specialist in tools and equipment. With extensive product knowledge, Machine Mart brings to you their range of products with a wide range to choose from and all at exceptional value for money. Alongside their online offering, Machine Mart has over 60 stores and a mail order service stocking their branded items!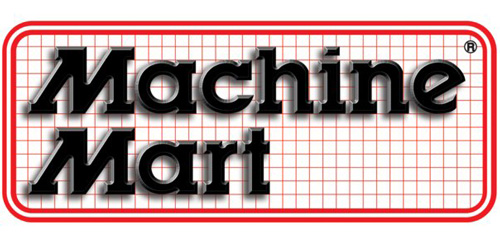 Product Ranges and Brands
The automotive products on offer at Machine Mart are machinery, tools and equipment for all of your needs around the home and garden as well as for construction, plumbing, welding, biking and clothing and accessories. All of these are available from some of their most popular brands, including Clarke, Dewalt, Makita, Ryobi and Bosch.
Top Categories
Browsing the site, you'll find a whole range of product categories to choose from - around 30 in fact. To make sure Machine Mart have exactly what you're looking for, you can search their top categories from water pumps, nail guns, welders and wood stoves to power washers, shelving, car battery chargers and bikes.
You've even got the option to shop by price, just to make sure everything is in budget! As you browse, simply view the categories by price range and you'll find everything you need for the right price. For similar product range, you can also check MemoryBits and Ripped Knees.
Sizzling Hot Deals
Are you after a bargain? Machine Mart also has really great seasonal offers, sales and daily promotions for you to choose from. We've added in a couple below to get you started.
HUGE price cuts on Karcher Snow Blowers.
Save over £30 on Clarke's Jump Start.
Save 10% on Clarke Bulk Buys.
Machine Mart is on YouTube! If you fancy finding out more about products you're after, how-to videos and demonstrations, reviews and even their latest promotional videos, then make sure you subscribe to their channel and keep an eye out for their latest offers too! Below you'll find just one example of their fab videos, this one being on the Clarke Tiger 2900 Petrol Pressure Washer.
Discount Code Redemption
If you're a little stuck on how to make your savings with Machine Mart, just take a peek at the simple steps below and you'll be saving money in no time at all -
Click through to the Machine Mart website and browse the site for the items you're after.
Add the items to your basket as you go and view your basket when you think you've finished.
Make sure you have everything you need before heading to the checkout.
At the checkout, enter your discount code and click 'apply'.
Check that your payment details and delivery details have been entered correctly.
Finally, submit your order and you're all done!
Gift Cards
If you're looking for a gift for a friend, family member or loved one, but aren't too sure on exactly what you want to get them, fear not - Machine Mart also offer a wide range of gift cards to fix your shopping problem. Choose from cards starting at £20 all the way up to £250 and receive them through the post in time to send your gift!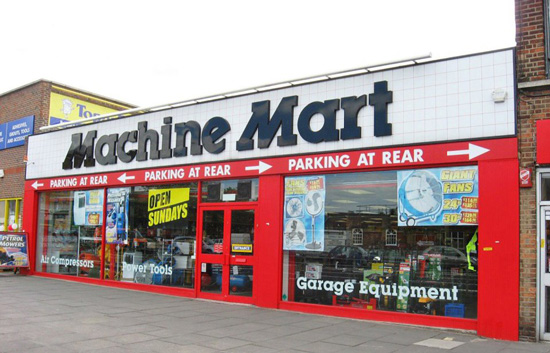 Free Catalogue
Machine Mart does not only provide great deals from a wide range of products, they also give away a free catalogue. Make sure you ask for the catalogue whenever you are making a purchase from the store. You don't want to miss out on this spectacular Machine Mart catalogue. What does it contain? This 500 page catalogue contains all the information you need regarding the products available at Machine Mart. It states what items are on offer and how much discounts you can get on them. Does not matter if you are looking for metalworking, construction working, automotive, and garage or gardening tools, the catalogue will have them listed down for you.
Machine Mart is a store that will fulfill all your tools and machinery needs. If it is anything related to home, gardening, plumbing or even construction, Machine Mart will provide you with all the from an extensive range of list to choose from. If you don't know what to buy, then check out their top categories to see their most sought out items. Buy them and see for yourself as to why people are picking Machine Mart over other stores. If you are worried about pricing, then fear not, Machine Mart has that covered too.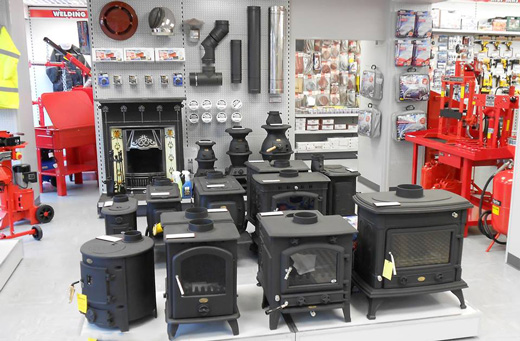 Despite the fact that the products in show at Machine Mart are already low in price, they are providing you with amazing deals and discounts. Use the discount codes provided by the company and save up on your purchases. The discounts will allow you to save a huge amount.
Delivery and Returns
Machine Mart offers a spectacular range of delivery options to match their great product range and experience! Of course you have the option of standard delivery that will be with you in 3-5 working days from £5.50 - but you can also opt to go for next day delivery on items that are in stock. This can take up to the next working day to arrive and the cost will depend upon your items purchased. Finally, there are some products that may not be in stock and will only be able to be delivered using the Machine Mart Xtra delivery which can take 7-28 working days.
If you're not sure on an item, you do have the option to return it within 14 days of it being delivered, providing it is still in the original condition. You can arrange this by contacting customer services with your customer reference number.
Social Media
For those looking for more entertainment, gadgets and special treats, the site has also set up a few social media accounts.
Contact Machine Mart
Machine Mart Ltd
211 Lower Parliament Street
Nottingham
NG1 1GN

Costumer Care: 0115 8406 235
E-Mail: customerservice@machinemart.co.uk