London Pass Discount Codes June 2019
Use our London Pass vouchers for a wide range of products and purchase them at incredibly low prices. These London Pass discount codes expire soon, so act today and save big.



---
Enjoy unique views across London from the Thames and see the riverside sights of Big Ben, Tower Bridge, the Shard and HMS Belfast for £18 only with London Pass!



---
London pass brings you free entry to Westminster Abbey which is a beautiful gothic church and owns the most important collection on monumental sculpture anywhere in Britain!



---
Visit the Queen's favourite weekend residence and see the Changing of the Guards at the historic Windsor Castle. Grab the offer from London Pass at £20 only!



---
London Pass is offering online sale of up to 20% on complete sightseeing package for the visitors to see London's top attractions. This offer ends soon!



---
Explore the underground tombs of London Bridge and brave the haunting tales of the city's notorious past at the London Bridge Experience with London Pass!



---
Watch live feedings, walk through butterfly paradise and meet the monkeys at London Zoo; a great family day out right in the centre of Regent's Park. Book with London Pass for £27 only!



---
Visit Tower Bridge's new Glass Walkway, one of London's most unique experiences, and learn about the Victorian steam bascules



---
London Pass brings you a chance to gaze around the London's beautiful attractions on a Bus Tour, the most iconic ways to experience London from £26 only!



---
See the world-famous Crown Jewels and meet the Beefeaters on a tour of highlights at the Tower of London. Grab the passes from London Pass with price starting from £24 only.
About London Pass
London Pass card and website were created in 1999 with the aim to help visitors to the wonderful British city experience the most while spending less money. London Pass unlocks access to London's best attractions from museums to iconic landmarks. It also provides visitors the access to the London Transport Network with the Oyster Travelcard.
The website has over 2.5 million visitors and it is growing in popularity each year. The customer satisfaction rates are very high for the service and you can find all sorts of cool things on the website.
The company is owned and managed by the Leisure Pass Group, which runs similar services in other European cities as well. They help make travelling a little less hassle free as well as affordable.

International Reach
It is possible to collect the London Pass either in a location in London or have it delivered to you wherever you are. The website promises worldwide international delivery, with the express delivery providing your pass to you within five days.
Sister Companies
The London Pass is managed by the Leisure Pass Group, which also operates similar schemes in other European destinations. You can find its sister companies include Paris Pass, Berlin Pass and Dublin Pass UK.
You can also view the website in English, French, German, Italian, Spanish, Portuguese, and Mandarin Chinese.
Top Categories to Watch
The London Pass has some top categories it actively promotes and which are among the most popular destinations. These include:
The Thames River Cruise
Tower of London
London Bridre Experience
Westminster Abbey
Windsor Castle
Kensington Palace
Shakespeare's Globe Theatre
Product Range
The London Pass website offers you the option to purchase the travel pass which allows you to find discounted prices in the following services in the city of London:
London Attractions - Museums, Landmarks, Venues, Theatres and other such events.
London Transport - Access to Oyster Travelcard.
The most popular products on the website include:
Top 10 things to do in London
Free London
Things to do in London
London Pass Dining guide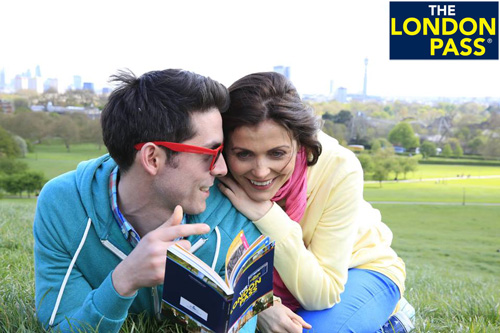 Shopping Guide
London Pass website has helpful shopping guides to find out about the top London attractions. You can view the different categories and find the places you want to visit depending on your personal preference.
Get Inspired
If you are running out of ideas for your London holiday, the blog is a great spot for inspiration. You can find out about the hottest things going on in the capital city during your visit. For more of travel related deals and discounts, you can also check our website that offers deals from thousands of leading retailers and brands.
Top 3 Deals for Extra Savings
You can currently find amazing deals from the website. These include:
Free entry to over 60 attractions
Sightseeing package for £52
Fast track option available for most locations
How To Save Using Vouchers
You can save a lot more money if you use a voucher code. Using it is very simple. You just need to apply the code reference to its dedicated location in the shopping basket. After you apply the code, you will have the discount added to your price.
You can find London Pass on YouTube. Here's a quirky video just a few months ago, which shows you the best things in London in less than a minute.
Delivery & Returns
London Pass offers delivery to any worldwide location or alternatively you can pick your card from their London office. If you choose the delivery, you can choose between standard and express delivery. The standard delivery within UK takes 3-5 working days, with 2-day working day delivery available with express shipping. The standard worldwide delivery takes 15 working days, with express delivery available for 2-4 working days.
Refund Policy
If you won't be able to use the London Pass card, you will receive a full refund. If you are unable to use the card, just contact the customer service and your money will be refunded to you.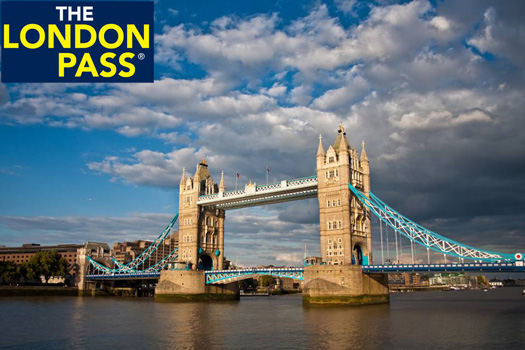 Customer Support
The London Pass website offers great customer support. You can contact the company via a number of methods if you encounter any problems during your purchase. The FAQ section also offers plenty of information for the most common questions as well as help for buying the product.
London Pass Mobile App
You can also download the mobile app for London Pass for both iOS and Android phones. The app provides you with an interactive guide book on what to do in London and where to go. You can also sync the app with your London Pass card for smoother user experience.
Social Media Presence
London Pass has a great social media presence. You can find exclusive deals online through their social media platforms, so it is a good idea to follow them.
London Pass Blog
The website offers plenty of tips for how to make the most of your London holiday. The blog is especially useful, with regular competitions available to win great prizes. You can also find more information on special events that might be taking place during your holiday.
Contact London Pass
The Leisure Pass Group Limited
PO BOX 2337
London
W1T 3BB
Call: 020 7293 0972 or +44 20 7293 0972
Skype: +44 20 7193 6255
The website also has a contact form.