VoucherBin > Stores >

Lenovo

:

9

Active Vouchers



---
Lenovo is now offering up to 13% savings on Miix 310 10 inch (WiFi) silver tablet.



---
Grab up to 13% savings on 10 inch black Yoga tablet 3, available at Lenovo.



---
Experience best games with this ideacentre Y900, order it now from Lenovo and save up to 12% on its RRP.



---
Purchase ThinkPad T470 with Ultra Dock and get it by spending £100 less from Lenovo.



---
Shop for ideacentre Y710 Cube at Lenovo and receive £100 savings on its standard price.



---
Purchase this three button N700 black mouse from Lenovo for just £42.



---
Y Gaming Headset provides 7.1 virtual surround sound technology, clarity of music and deep bass, available at Lenovo from £80.40!



---
Order this high quality Y gaming bag which provides space for mouse pad, headset and mouse.



---
Get this light and thin multi mode Yoga 510 laptop starting from just £539.99 available at Lenovo.
About Lenovo
Lenovo is global technology company, specializing in personal technology, producing innovative personal computers and mobile internet devices. Lenovo is the world's largest PC Vendor and 4th largest smartphone company.
Lenovo has grown because of its extraordinarily engineered products. Whether a PC, tablet, smartphone, workstations, smart TV, server, or storage, Lenovo makes products that the customers need to stay connected.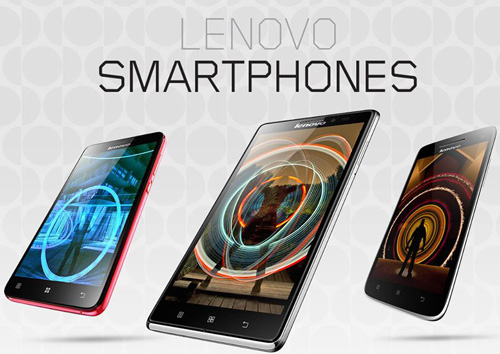 Customer Support
Lenovo offers a comprehensive support system for customers who need assistance with installation, repairs, checking warranty, "how to use", and other services. You can get support by choosing your product on the website: Smartphone, tablets, Servers, laptops, etc.  You can get the customer support in the form of Downloads, Manuals, Videos and Find Solutions.
This is not all; you can even use the forums to find solutions where users and experts share their knowledge.
Top Categories
Lenovo specializes in providing a complete selection of personal technologies such as personal computers, laptops, tablets, smart TVs, and smartphones. Customers shopping at the site can find:
Laptops and Ultrabooks: Thinkpad Laptops and Lenovo Laptops.
Tablets: Android Tablets, Windows Tablets 2-in-1 Laptops.
Desktops & All-in-ones: Thinkcentre Desktops, Lenovo Desktops, Erazer Desktops.
Workstations: Thinkstation Workstations, Thinkpad Mobile Workstations.
Servers & Storage: Thinkserver Racks, Thinkserver Towers, Network Attached Storage.
Accessories & Software: Keyboards, Mouse, Batteries, Memory, Security, Storage, Monitors etc.
Featured Products
Some of Lenovo's featured products include:
Yoga 3 Pro Adaptable 13.3" Ultrabook.
Advent Day 3 Thinkpad Tablet.
4k Monitor
N2OP Chromebook 11.6" Multitouch Chromebook.
Best Sellers
Lenovo's best-selling items are: Laptops, Desktops and Tablets. There are number of electronic products to choose from keeping the need, budget and purpose in mind. For more of such products as well as savings, you can also check Laptops Direct.
Ease of shopping: Advanced Search
Shopping at Lenovo website is a breeze. This is because of the advanced search option. To avoid confusion when buying laptops or ultrabook you can refine the search by Laptops by type or laptops by Family. When it comes to tablets you can refine search on the basis of Android tablets, Windows tablets and 2-in-1 Laptops.
When buying Workstations make the shopping experience fun, by refining the search on the basis of Think station Workstations and ThinkPad Mobile workstations.
Hot Deals
Lenovo's "Deal of the Day" section features generous discounts on various products. Currently, they are offering a 10% discount on the Thinkstation P300. Some of the hot deals to check are:
Up to 54% off select ThinkPad Laptops, Desktops and Tablets + Free Delivery.
Save up to 30% on select popular accessories.
Save up to 39% on select ThinkPad Helix.
For additional discounts, customers can avail further savings by shopping at Lenovo's Clearance Outlet.
Look for more options, be it brands, SIM cards, plans and more at affordable prices then check The Smartphone Company discounts. They also provide deals, 100% secure payment and best customer services from all of the major networks.
How to Redeem Vouchers
Choose the product from the website and select the website from where you want to buy the product.
You will be directed to seller's website.
Click "Add to Basket" and Proceed to Checkout.
Fill in the necessary details and proceed to payment page.
Give in the promotional Codes to apply the discount.
The amount will be updated in the card.
Spread the joy and surprise your loved ones with the perfect holiday present! Shop this Christmas for various products at Lenovo and grab huge savings. Stay tuned with its YouTube channel to know more about the retailer. The video given below speaks about the ways in which you can project some holiday magic this season.
Student Discount
Lenovo offers, exclusive savings for teachers and students. Lenovo's student purchase program helps the students buy the perfect tablet or laptop or desktop computers at most competitive prices. The exclusive student offers, special discounts and e-coupons to support your studies. Students and teachers can save up to 20%. Simply create an account by giving the necessary details.
Note: You can avail the discount only if you use your .ac.uk or .sch.uk email address. In case your university or school or college doesn't provide you, get in touch with the dedicated sales team to avail the discounts.
Services & Warranty
The aim of Lenovo Service Centre is to help you make the most of the Lenovo computer. The Lenovo warranty gives you access to the comprehensive technical support services. Irrespective of the number of Lenovo computers you have, the Lenovo assures reliability, quality and peace to keep you up and running.
Lenovo partners with corporate and big enterprises for complete llifecycle support of the businesses and critical IT assets. The types of services offered depends on the size of the businesses.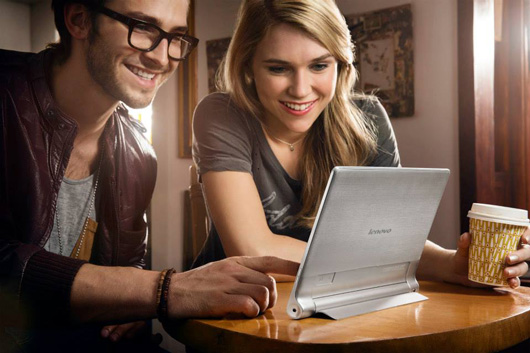 Large Enterprise
Warranty services
Protection services
Tablet services
Transition services
Financing
Imaging services
Think Server services
Spare Parts
Small Businesses
Warranty services
Protection services
Tablet services
Spare parts
Imaging services
Asset Tagging
Home and Personal
Warranty services
Protection services
Spare parts
Education and Government
Warranty services
Protection services
Transition services
Financing
Tablet services
Spare parts
Lenovo is well-known to offer end-to-end service portfolio and known for its award-wining warranty support. The flexible options meet the personal and business needs of the clients Lenovo offers a worldwide single source solution that to realize your objective for improved service levels, cost efficient and user productivity and satisfaction.
Lenovo even offers the extended warranty for period of up to five years giving you a fixed- cost solution that allow you to precisely budget for equipment overheads.
Delivery & Return Policy
Delivery Policy
Lenovo offers free deliveries via UPS within 5 to 7 days of the delivery date. You can check the status of your order by logging into your Lenovo account and clicking "View My Orders".
Lenovo does not ship to APO/FPO addresses.
Return Policy
All returns must be made within 30 days from the original purchase date.
To start the returns procedure:
Complete and submit the "Return Merchandise Authorization Form".
You will be contacted by a member of Lenovo's Sales team.
You will be instructed to print a delivery label which will arrive in your email within two business days.
Drop the package off at any UPS store or schedule a pick up online.
After the item is received and approved, your account will be credited within ten business days.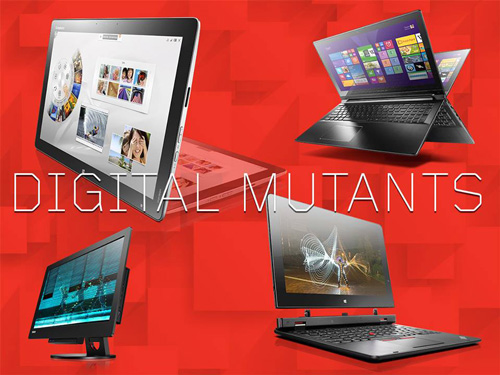 Currently, Lenovo is offering free returns for made purchases made between November 15, 2014 to December 25, 2014. All returned items must include original packaging.
Social Media Links
Keep in touch with Lenovo through their social media sites:
Cashback Promotion
Lenovo offers cash back promotions on the purchase of certain products. For example, customers who made a purchase between Oct 27 and Dec 5 can claim their VAT back. Customers can also receive a 20 Pound Google Play Store Credit with the purchase of a Lenovo Yoga Tablet.
International Reach
Currently, Lenovo.com is unable to ship overseas. However, customers can still purchase their products at various retailers.
Contact Information
Lenovo Technology UK LTD
18 Bartley Wood Business Park
Bartley Way
Hook
RG27 9UP


Customer Service Enquiries: +44 (0)203 014 0095
Sales Enquiries: +44 (0)20 3014 0783