Keen Gardener Discount Codes July 2019
Use our Keen Gardener vouchers for a wide range of products and purchase them at incredibly low prices. These Keen Gardener discount codes expire soon, so act today and save big.



---
Order quick and hassle-free Gas BBQ from Keen Gardener and receive up to 30% savings on its standard price.



---
Receive free mainland UK delivery on all orders over £75 like garden, outdoor & similar products from Keen Gardener.



---
At Keen Gardener, check out best quality range of Hozelock Hosepipes which suits all your needs coming in budget. Grab great savings of an extra 10%, so don't miss out!



---
Keen Gardener a renowned UK retailer offers wide range of garden lighting products with an extra 5% off. Valid only for online orders!



---
Keen Gardener is now offering a convenient 0% finance option your orders when you spend more than £800 at their site.



---
Purchase premium pond equipment such as UVC pond filters or pond pumps and more starting from £0.60, available at Keen Gardener.



---
Time to pull the trigger and enjoy the rush of savings on purchasing Dancook 8100 charcoal box barbecue at just £35.99!



---
At Keen Gardener, you can purchase a Lifestyle folding sun chair for as low as £55.37!



---
Check a wide range of fruit cage doors to access protected area, available under £88.99 at Keen Gardener.



---
Order this Cast Aluminium dining sets for your garden, available from £529 at Keen Gardener.
About Keen Gardener
The Keen Gardener website is an online retailer focused on gardening products. The company is a family run business and it saw its beginning in 2002. As well as selling its amazing products online, the company also has a showroom in Alcester, Warwickshire in the UK.
The Keen Gardener business is part of the Horticultural Trade Association and so you can fully trust the level of service they provide.
When it comes to products, the Keen Gardener website offers over 4,500 products from over 90 of the best gardening brands in the world. You can find anything from simple seeds to larger garden shed products.

Range of Products
Keen Gardener has an amazing range of gardening products available. You will definitely find something for your needs on the website. The following products are part of the product line:
BBQ Products – gas grills, electric grills, etc.
Greenhouse – greenhouse accessories, etc.
Lighting – garden lighting, etc.
Pond – filters, pumps, etc.
Electornics – power tools, grass cutters, lawnmowers, etc.
Tools – gardening tools, etc.
Watering – hosepipes, watering systems, etc.
Wildlife - pest control, bird feeding products, animal feeds, etc.
Furniture – garden sets, cushions, etc.
Top Categories & Brands
Keen Gardener has such a massive range of products available that you are sure to find everything you need. The company's most popular product categories include the following:
BBQ products
Garden furniture
Greenhouse heaters
Gardening power tools
Garden ornaments
Garden waste
Growing media
Featured Brands
Keen Gardener prides itself in working with only the best gardening brands in the world. This is why the retailer offers a wide selection of brands. The featured brands include:
Agri-Fab
Billy Goat
Bio Green
Briers
Brill
Buschbeck barbecues
Char-Broil
Claber
Draper Tools
Easybarrow
Elite Greenhouses
Evergreen
Hartman Garden Furniture
Hozelock Watering
Smart Solar
Vivid Arts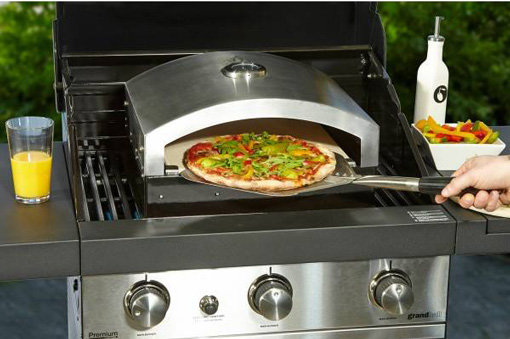 Shop by Brands
Shopping for products on the Keen Gardener website is very simple. You can view the massive product line either by the products, the brands or the price. This makes shopping on the website very easy and you can also check out the shopping guide to ensure your experience at Keen Gardener is a good one. You can visit our site for more money savings coupons on home and garden products from retailers like Leader Stores.
Ideas
Keen Gardener has a great blog on the website, which offers plenty of ideas. You can find out more about the new products they offer, but also find all the latest gardening tips. It is a great information centre for people who are new to gardening, but there is plenty of good resources also for the seasoned gardeners.
Deals for Extra Savings
Keen Gardener offers plenty of opportunities for save a bit of money. Keen Gardener regularly changes its offers and there is always a special deal of the day. You should definitely checkout the website to ensure you don't miss out on any offers. Furthermore, there is usually a clearance sale going on in the website, so make sure you seek it out. Some of the top deals include:
Free delivery on £75+ orders
Interpet Pond Pump Cleaner for £0.60
Better than half price Label Marker Pen
Save 80% on Cadac 190 gm Piercable Gas
Veggie Stikks Corn - Vegetable Labelling at £1.49
Redeeming Voucher Codes
You can make some amazing savings on the Keen Gardener shop with online vouchers. Using the vouchers is also very simply. On the shopping basket base, you can see a small spot for writing down your voucher code. Once you click apply/redeem, you will see the voucher code applied to your order. You can then continue shopping or proceed to the checkout. After successful payment your order will be confirmed.
Keen Gardener has a YouTube channel where you can find product reviews as well as gardening tips. It is a good idea to regularly check out the channel to see if they have new content out. The below video is a great product review of a new greenhouse heater.
Gift Cards & Customer Support
Keen Gardener offers the option of buying gift vouchers on the website. The Gift cards can then be used on the website. You can find National Garden Gift vouchers for £1, £5, £10, £25 and £50. You'll receive the voucher code via recorded delivery. A perfect gift idea for a keen gardener.
The gift vouchers are also usable in over 2,000 garden centres and retail outlets within the UK and Channel Islands, so you have a lot of choice when it comes to using this gift card.
Customer Support
Keen Gardener offers plenty of customer support to its clients. You can find out more about shopping on the website, as well as about the delivery policies on the site, but also about gardening in general. The website has great guides for taking care of your greenhouse and the kind of products you need in order to become a top gardener.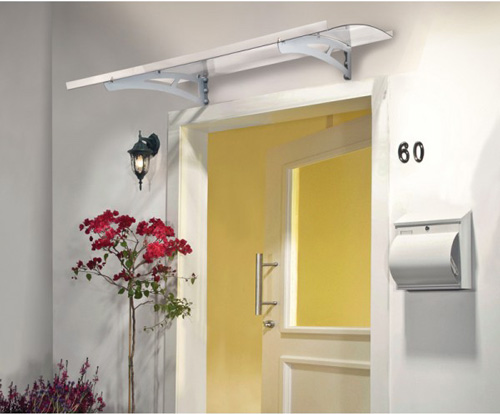 Delivery & Returns Policy
The company's delivery methods and the cost of delivery depends a bit on the weight of your order. Depending on the weight, the delivery can also take different times to be delivered. Typically, most of the products are delivered within 2 to 3 working days. The delivery costs on Keen Gardener vary from £3.49 to £99.95 for deliveries of over 30kg.
You can also have your products delivered to a number of international locations. Once your order is despatched, you'll always receive a confirmation e-mail to ensure you are prepared for the delivery.
Returns Policy
The company offers a guarantee period of 1 year to most products. This mean you will be offered replacement or refund of faulty goods within this guarantee period.
You also has the right to cancel your product order at any time until 14 days of receiving your goods. You will be fully refunded the products and the cost of return if you return the goods in unused and re-saleable condition. Contact the company if your products are delivered faulty or if you didn't receive all the correct items.
Social Media Links
Keen Gardener uses social media platforms like Facebook and Twitter to inform customers about new products and offers. Occasinally, they might also run a competition, so be sure to follow them on the following platforms.
Contact Information
Keengardener Ltd
19 Arden Business Centre
Arden Road
Alcester
Warwickshire B49 6HW
Call: 01789 763 336
Contact form available on website.