---
Shop for the fashionable items and accessories from Kaleidoscope and grab 70% off in the winter sale offer!



---
Open a personal account with Kaleidoscope and receive 25% savings plus free delivery on your first order.



---
Check for sale in Kaleidoscope and receive up to 70% savings on your purchase.



---
Purchase stylish footwear from Kaleidoscope available for up to 60% less price.



---
Order all types of home and lifestyle products from just £5 available at Kaleidoscope.



---
Take advantage of this great offer from Kaleidoscope and grab savings of up to 53% on ordering leather court shoes.



---
Check out this exclusive together asymmetric tiered dress perfect for summer parties. Buy now from Kaleidoscope and save 33% on your purchase.
About Kaleidoscope
Kaleidoscope is a fashion retailer website offering a huge range of wonderful fashion items and accessories to choose from - all with the special exclusive detail that shoppers won't find on high street clothes. Excellent cuts & fabrics lace, embroidery, beads and sequins, all make Kaleidoscope an ideal place to shop for those looking for details that makes clothes and accessories different from anything on the high street.
Top Categories
Some of the top categories with Kaleidoscope are: Prepare to party, Dress to impress, Top it off, The cosiest coats, Step in to Christmas and Winter Warmth. As their names suggest, they pretty much cover a wide range of items, enabling shoppers to get a full outfit at incredible prices.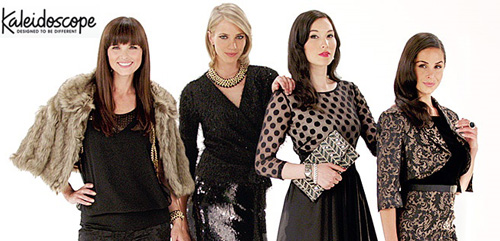 Popular Brands
The retailer showcases branded items of the best quality. Shoppers can find at Kaleidoscope famous label names such as Beurer, Chantelle, DeLonghi, Fiorelli, Grace Cole, Heine, Jacques Vert, Lotus, Miss Mary of Sweden, Ravel, Together, Van Dal and many others.
Sister Companies
Kaleidoscope is owned by Freemans Grattan Holdings (previously named Otto UK), which is in turn owned by Otto GmbH – one of the largest retailers in the world. Freemans Grattan Holdings largely operates in the UK through brands including Freemans, Grattan, Kaleidoscope, Oli, Look Again, Bon Prix and Witt. The company also owns Hermes (Previously named Parcelnet) – A European home delivery courier company.
Kaleidoscope is Into
The website covers pretty much everything ladies might need in terms of fashion, for them and even for their male partners.  The range of items listed includes:
NEW IN
FASHION
FOOTWEAR
HOME & LIFESTYLE
CHRISTMAS
PARTYWEAR
Shopping guide
Looking for uncomplicated shopping? With Kaleidoscope costumers can save both time and money. They can look for their desired items using a search button or the side bar tool.  They can shop by department, by category, by type, by product style, by colour, by price, by brand, by size and many more. For similar savings and discounts, you can also put a glance at Yakuza and Bench.
Top Deals for Extra Savings
Women are keen shoppers but this does not mean they don't care about the costs of their fashion items. Those looking for good bargains on all types of clothing and footwear can find quite a few on Kaleidoscope.  They should check the:
Get 10% OFF & FREE DELIVERY (plus the chance to win £1000 to spend on a new wardrobe) when you sign up.
100s of further reductions - check out the end of season sale + free next day delivery.
Up to 50% off fashion, footwear and homes.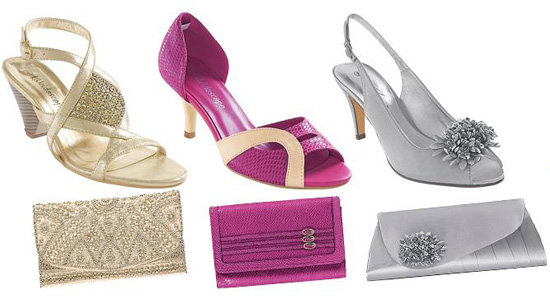 The Sale section on the website has superb reductions on hundreds of items so hurry and grab a bargain today for:
Fashion Sale
Home & Lifestyle
Footwear Sale
If you are searching for plus size clothing then can visit marisota.co.uk, as they always have an amazing discount running on.
How to Save Using Vouchers
Offer codes and vouchers are constantly available with the retailer. The offer codes can redeemed on the website. Once shoppers have added their item(s) in the shopping bag they can view it and there they can apply offer codes. They just have to quote the code in the field marked 'Offer code' and then click 'apply'. After that they can continue shopping or proceed to checkout for payment and delivery details.
Kaleidoscope has also set up a YouTube Channel where it displays the latest ads as well as tips and trick about fashion and beauty.  Shoppers can discover the new Kaleidoscope Autumn Winter 2014 fashion collection at Kaleidoscope. Every item is designed to be different!
Inspire Me @ Kaleidoscope
Kaleidoscope is not just among the best fashion brands and destinations for fashion and style lovers but is also one of those few platforms which inspire you by offering you latest style advice and tips. It is an ideal platform which first inspires you and then lets you make the best choice from among the options provided. The retailer has a special section called 'Inspire Me' on its website wherein you can find expert fashion tips from bloggers and designers, learn about latest trends by reading 'outfit of the day' and discover news about fashion events from across the world.
While most of us just like to buy fashionable clothes and stylish accessories, there are some who really like to learn about what the latest trends are, how celebs are sporting fashion goods and where do all the fashion events around the world take place. 'Inspire Me' section on the website is exactly for such people. This section is divided into several headings and sub-sections, each of which offers you insight and knowledge about everything that is related to style and dressing up. From makeup tutorials to tips for dressing at a wedding, and from styling your home tips to blogger articles, there is loads which Kaleidoscope offers to you from this part of the website.
Thus when you shop from Kaleidoscope, you get the double benefit of fashion products along with the best style advice and updates. The retailer offers you an easy and free way to update yourself keep yourself well informed and get inspired from the fashion scene going on in the world around you. You get to take a close look at press events, watch videos, read tips given from style experts and thus get a better view of the fashion happenings and events. Whether it is holiday season dressing advice you are looking for or dream dress finder help, you will be able to find it all at Kaleidoscope Inspire Me section.
So make sure you check out the section and leave the website with updated knowledge and some more inspiration!
Delivery Policy & More
Shoppers can of course return items and cancel orders according to the existing European regulations. The general regulations say that they have 14 days return and cancelation periods. In UK, there are three delivery options: Next Day delivery, Standard Delivery and Click& Collect.
International Reach
The website retails all around the world but the delivery policy varies according to locations.
Customer Support
Costumer services are covered via a 'Help' menu where shoppers can find a list of FAQs , contact the retailer or check the terms & conditions and view the site map. Additionally the website provides 'Size Guides' and information on Delivery& Returns.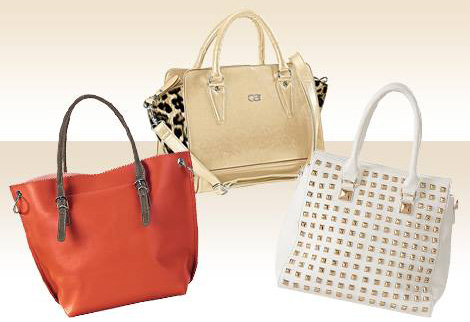 Get Inspired
Kaleidoscope helps shoppers get inspired for their Christmas gifts with a section designed to make holiday shopping a thrill. The 'Gifts' category includes gifts for her, gourmet gifts, home gifts, trees & decorations and even gifts for animal lovers.
Social Media Presence
The latest news, bargains and competition with the retailer can also be spotted via its social media accounts or if shoppers get a newsletter subscription for receiving hot deals/offers through email.
Contact Details
Kaleidoscope
PO Box 1758
Sheffield
S96 5YA
Contact 1: 10871 244 2770
Contact 2: 0333 200 8018
Contact form available in the website.