JoJo Maman Bebe Discount Codes February 2020
Use our JoJo Maman Bebe vouchers for a wide range of products and purchase them at incredibly low prices. These JoJo Maman Bebe discount codes expire soon, so act today and save big.



---
New JoJo Maman Bebe discount vouchers: Buy winter warmers for girls from just £10 as the start price at JoJo Maman Bebe. Hurry! This offer won't last for long.



---
Enjoy free delivery with JoJo Maman Bebe promo code: JoJo Maman Bebe offers free delivery to UK and Ireland for all orders. Check out now!



---
Check out this exclusive JoJo Maman Bebe voucher code: Purchase Confetti printed muslin squares of soft quality for £12 at JoJo Maman Bebe. Don't miss out this amazing offer.



---
Save huge with JoJo Maman Bebe vouchers: Purchase newborn star gift set for just £24. Grab fabulous offers at JoJo Maman Bebe.



---
Limited time JoJo Maman Bebe discount codes: Purchase maternity tunics and shirts of high quality from as low as £24 at JoJo Maman Bebe. Shop now!
About JoJo Maman Bebe
JoJo Maman Bebe is a clothing retailer, focused on providing quality clothing for pregnant mothers and their babies. The company was founded as a small clothing business by a British woman, who spent her childhood in France.
The company is focused in providing beautiful, Breton-inspired clothing via the traditional mail order form. The first catalogue was launched at the start of the 1990s, with the company continuing to grow in size to this day. The brand has grown and the JoJo brand continues to add more items to its ranks. The JoJo Maman Bebe brand now also provides other baby and childcare products, as well as toys for children.
As well as having a successful online shop for customers to browse, the company also runs an outlet warehouse, which you can visit and make great discoveries. On top of this, the company is renowned for its charity work in Africa, which you can be part of by buying the company's products.
Range of Products
JoJo Maman Bebe is focused on selling quality clothing for small children, but it also has a large maternity clothing range available for you to look at. In addition it has a number of childcare products available. The company's range of products includes:
Clothing range: Maternity clothing, Baby clothing, Girls and boys' clothing
Baby and children's products:
Breastfeeding and mealtime products
Potty training
Sleeping bags
Baby changing mats
Baby carriers
Children's safety products
Baby boosters and high chairs
Maternity skin products
Children's toys
Nursery products
Top Categories
The categories actively promoted by the company include the following:
Maternity
Baby
Girls and Boys
Nursery
Gifts and Toys
Gift Sets and Vouchers
JoJo Outlet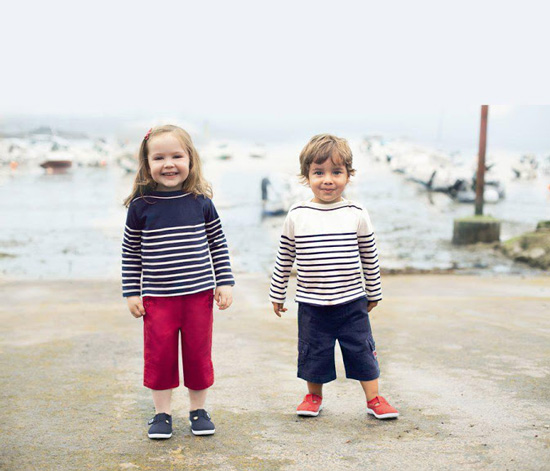 You can shop products on the JoJo Maman Bebe website by selecting the categories you are interested in. You have plenty of options to choose from and you can also search products by using specific keywords.
Furthermore, you can select the price range for your products to make it even simpler to find what you are looking for.
Featured Brand
JoJo Maman Bebe website provides products from a number of different brands. The most favourite brands on the website include the following:
BabyBjorn
Chicco
Diono
Lindam
Le Toy Van
Mama Mio
Polar Gear
Red Castle
Zoggs
Can't Miss the Exclusive Offers
JoJo Maman Bebe website has plenty of offers to find. Some of the biggest exclusive offers at the moment include:
Free UK & Ireland Delivery On All Orders
Free magnet when you spend £25 or more
Maternity Tunics & Shirts From £24
Sunglasses for £6
You should also check out the Outlet section and its limited offers. The offers and promotions only run for a short time and you need to act fast to enjoy these exclusive offers. Want to buy stuff for your baby? Are you looking to buy gifts for children? Check our site for huge pool of vouchers & discount vouchers on baby & child from stores like Mothercare, Toucan Box and Babies R Us.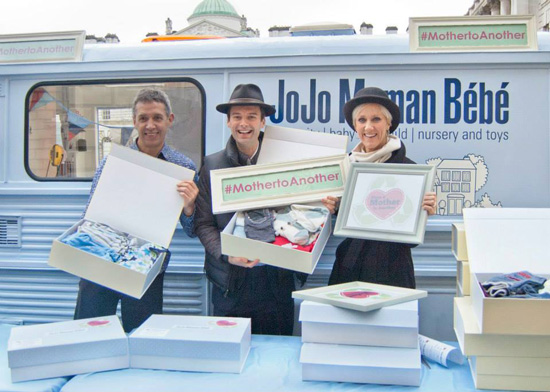 Redeem Your Savings Code
Using codes at the JoJo Maman Bebe website is very simple. All you need to do is do your shopping normally, click the shopping basket and apply your voucher code to the special voucher code space on the checkout page. Once you apply the voucher, the savings will be added to your order.
JoJo Maman Bebe has just recently launched its own YouTube channel. The channel doesn't yet have a lot of videos for you to look at, but it will have plenty more in the future, so keep your eyes open! The videos at the moment focus on telling the story of the company, as well as a few product descriptions. The below video is about the creation of the company.
Get Inspired
The JoJo Maman Bebe community is a great place to find inspiration. The community has resources for pregnant mothers, as well as shopping inspiration to make you find the newest products as soon as they come available. You can also participate in competitions in the community and add your own product inventions for the company to look at.
Gift Cards
The company offers gift vouchers for the moments when you don't know what to give to your loved ones. You can select either e-mail gift vouchers, which will be sent directly to the recipient's e-mail, or post vouchers, which will be a beautiful card sent by post to the recipient.
The minimum value for both is £5, but you can select the total yourself. Furthermore, from each gift vouchers purchased at JoJo Maman Bebe, 5% of the value is donated to the company's charity Nema. The charity operates in Namibia.
Delivery Policy
JoJo Maman Bebe hopes to send items from stock within 24 hours of placing the order. This means that the standard delivery time for your products is between three to five working days. You'll be able to see whether an item is in stock before you place the order. The standard delivery is free and available to all UK addresses. On top of this, Ireland also benefits from free standard charge, although some specific items might incur a €25 delivery surcharge.
You can also get your items delivered with express delivery. This service tries to provide the items within the next working day, if you order by 2pm on Monday to Friday. You can also have Saturday and Sunday deliveries. International delivery is also available to most locations and you can find out about the costs on the website.
Refund Policy
You have the right to cancel your order within 14 days of receiving the goods. You will receive a full refund, if provided the products are in good condition/unused. You need to inform the company that you wish to cancel the order, before sending back the items.
Reach Through Social Media
JoJo Maman Bebe is very active on social media. You can find out more about the work they do from their social media channels, as well as take part in a number of competitions and other events. You should follow the company in the following platforms:
Contact Information
JoJo Maman Bébé
Oxwich Road
Newport
NP19 4PU

Customer care: 0871 423 5656
E-Mail: info@jojomamanbebe.co.uk