John Greed Jewellery Discount Codes September 2019
Use our John Greed Jewellery vouchers for a wide range of products and purchase them at incredibly low prices. These John Greed Jewellery discount codes expire soon, so act today and save big.
About John Greed Jewellery
John Greed Jewellery, a leading and fast growing UK's independent jewellery retailer. John Greed brought life to his passion for selling jewellery which he realized after working at his sister's stall in a Convent Garden when he was a student. The company was founded in 1991 and since then has thousands of satisfied customers.
John believed that jewellery should be exciting, expertly designed and innovative and this is reflected in the designs.The company specializes in women's jewellery, men's jewellery, Pandora charms and beads and Pandora bracelets.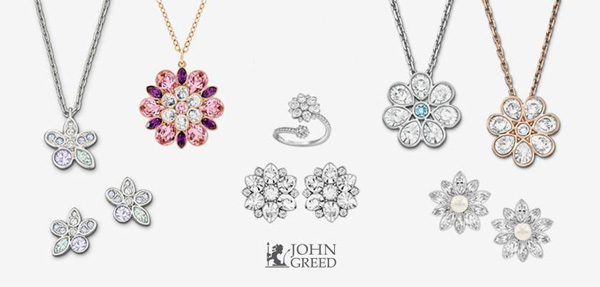 With brands like Pandora, Links of London, Swarovski and Calvin Klein, it specialises in contemporary as well as timeless design. From charm bracelets to wedding rings, our discounts codes can help you save on a wide range of jewellery items.
Enhanced Shopping Experience
To enhance the shopping experience at John Greed Jewellery store, there is buying guides for Pandora and women jewellery to ensure comfort and convenience. The Pandora buying guide includes -
Exquisite Range of Jewellery
John Greed Jewellery is truly a heaven for the jewellery lovers and feature stunning range of:
Pandora: Charms, Bracelets, Earrings, Necklaces, Rings, Gift Sets
Women: Necklace, Rings, Toe Rings, Accessories, anklets, body piercing, charms, bracelets, earrings, jewellery sets and hair accessories
Men: Bracelets, Rings, Chain, Watches, Cufflinks, Earrings and Accessories
House To Top Brands
The successful British retailer stocks the best of brands for fashion and fine jewellery. The company features more than 30 different brands from established retailers such as:
Thomas Sabo
Pandora
Swarovski
The Branch
Daniella Draper
Nymphenburg
Bjorg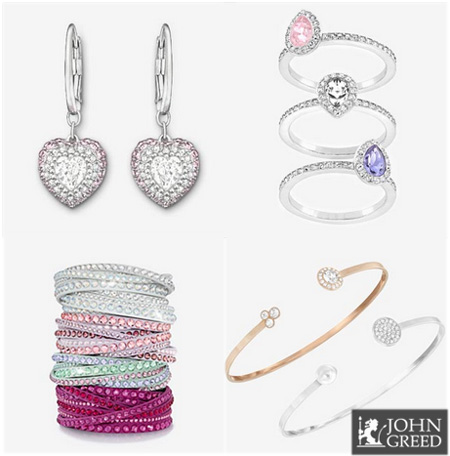 Top Categories
Type
Gift Occasion
Charm Theme
Collection
Brand
Price
Material
Style
Colour
Stone
Season
Ring Size
The company has even launched its own brand collection, the John Greed Contemporary and is the first company that offers its customers the chance to bring the jewellery store in the living room and host exclusive jewellery parties. For more of such jewellery and accessories related offers, you can also look at Isharya and Orchira.
Top 7 Unbelievable Deals
25% off John Greed Jewellery
35% off Avant Garden Jewellery Set Orders at John Greed Jewellery
15% off Kisses Collection Orders at John Greed Jewellery
15% off Edge West Collection Orders at John Greed Jewellery
25% off Dusk Til' Dawn, Eastern Treasure and Hidden Words by John Greed
Free Thomas Sabo Jewellery Box on Orders over £175+
FREE Gift With Purchase Orders £50 or more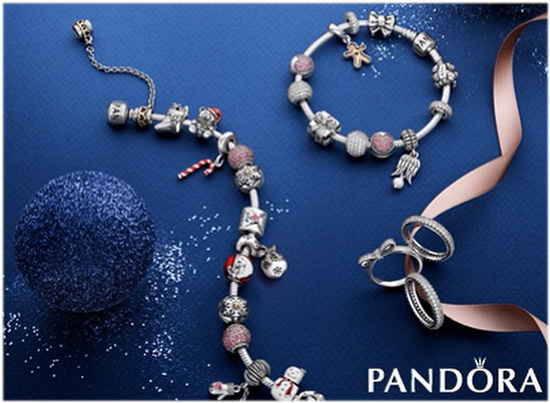 How To Save Using Voucher Codes
To make the process of redeeming the discount code easier, here are some tips that you need to keep in mind:
In the preferred category, select the desired product.
Select the desired size, if applicable
Click on Add to Basket and then click on Checkout
In the box enter the voucher code and click on Checkout
Enter your delivery details
Make the reduced payment and proceed further towards completing the order
The video explains the process of making Cobalt Rings at John Greed Jewellery. The process might seem easy but it requires great precision and expertise to craft a beautiful and perfect ring.
Delivery, Returns & Refund
Express UK delivery is free for orders of £100 or above. Next working day delivery is assured.
Standard UK delivery is free for orders of £50 or above. Delivery time is generally between 3-5 working days.
Free delivery is assured on all Thomas Sabo, Pandora, Nomination, Links of London and Swarovski Orders.
International Reach
John Greed Jewellery delivers to Isle of Man, Channel Islands, BFPO, and several International and European destinations.
Returns & Refund
The company offers an easy and user-friendly return and refund policy. It has 30 days return and refund policy if the products bought are not discounted products. In case of sale and discounted products, the exchange and return period is of 14 days.
The customers can make the return by using Collect Plus service. The Collect Plus has more than 5,500 drop-off points in UK. And the returns will be processed in three working days. To ensure hassle free experience, keep the following things in mind:
Enclose the order form with the product in its original packaging, tags and labels.
Print the Collect Plus label and give details like email address and order number and attach it with the parcel.
Locate the Collect Plus label visit the website www.collectplus.co.uk.
Keep the tracking number safe that you receive after dropping the parcel.
Social Media Presence
Contact Information
John Greed, Offices 1 & 2
Firth Road Business Park
Firth Road
Lincoln LN6 7AA
Telephone: 0345 3190008
Email: customerservices@johngreed.com