VoucherBin > Stores >

Jessops

:

10

Active Vouchers



---
Purchase photos online from Jessops to receive up to 50% savings on it RRP.



---
Purchase electronic essentials from Jessops and get free next day delivery on orders over £50.



---
Now you can save over £375 on Sony twin and triple kits available at Jessops.



---
Fujifilm Trade-in Bonus offers up to £250 savings on selected products available at Jessops.



---
Jessops provides up to £170 cashback on branded cameras such as Sony, Canon, Nikon, Panasonic, Tamron and Olympus.



---
Get selected professional photography courses from Jessops and get £30 savings on it.



---
Order selected Canon DSLRs from Jessops and receive free accessories worth up to £200.



---
Jessops offers interest free finance on their selected products for next 24 months.



---
Purchase professional lens accessories for your camera from just £0.97 available at Jessops.



---
Check a wide collection of drones at Jessops available under just £6269.
About Jessops
As one of the UK's leading photography brands, Jessops is home to a huge range of products from digital cameras and DSLRs to camcorders and the latest accessories for all, from lenses to telescopes. With top photography brands such as Canon, Nikon and Sony, you'll be sure to find the latest and leading products when you shop online with Jessops.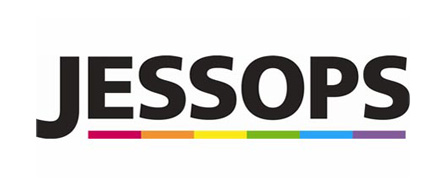 Alongside their more traditional range, Jessops also stock great compact digital cameras, point and shoots and digital bridge cameras. Their accessories include a huge range of lenses, so that you can definitely find the right one to suit your needs, photography style and camera. Not forgetting memory cards, Jessops also stock a range in every size needs from 2GB to 64GB.
Featured Categories & Brands
For photography fans, hobbyists and professionals throughout the UK, Jessops offer leading lines in the categories of Digital Cameras and Compact Cameras, as well as Digital SLRs and Camcorders, all of which can be fully accessorised. If you've already got a camera or want to stock up on accessories to go with your new one, you'll find Lenses, Binos, Memory and all round Accessories to search through with Jessops. Not to mention their Photo Printing services and rang of courses available through the Jessops Academy.
If brand name is important to you or you're looking for something in particular, Jessops will still have you covered. Stocking a range of items from Canon, Nikon, Sony, Panasonic, Fujifilm, Kodak, Samsung and Olympus, you'll be sure to find the exact product you're looking for or be able to compare your choices from a large range of options.
For the price conscious, Jessops also offers the option to shop their clearance section.
Irresistible Offers
When you're desperate to hunt down the best deal, Jessops are often ahead of the curve - ensuring that they're not only providing a fantastic range of products and brands, but at the best price possible. As well as their popular clearance section and price match promise, Jessops offer a fantastic range of savings all year round.
Save £300 on Canon 5D Mark III!
10% Off Selected Sony Cameras.
Double Cashback on Panasonic and Pentax.
Christmas Compacts from £59.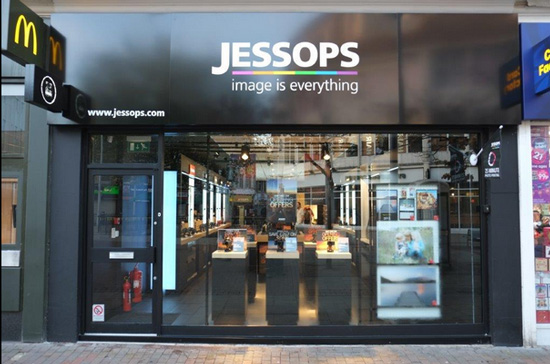 How to Get Your Savings
ITo make sure you're getting the best offers possible, make sure you follow our simple shopping steps to snap up your favourite must haves with Jessops and redeem your discounts.
Head to Jessops and search for the products you're looking for.
Add the item to your basket.
Keep on shopping if there are more items you're after or continue to checkout.
Check that everything you want is in your basket or bag before entering your discount code.
Once you've added in your deal or offer, click apply for the saving to be added.
Then simply proceed to entering your payment and deliver details as usual.
Finally, submit your order and you're items will be on their way!
Jessops connects to its customers worldwide by advertising their products and services on its YouTube channel. Subscribe now and stay up to date on great products and deals. For a little photography inspiration and to stay in tune with all things Jessops, don't forget to check out this video.
Mobile App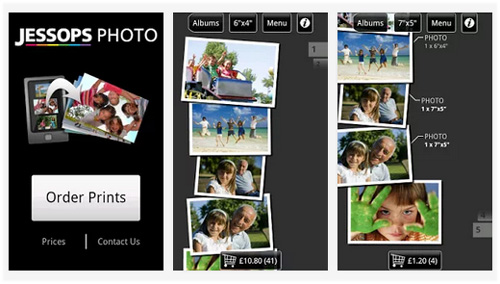 While Jessops do offer a mobile friendly website, their mobile app is available for photo printing alone. Not only can you create your photobook, but you can order your prints and send personalised postcards all from your phone!
Simply download the Jessops Photo App to design your CEWE PHONEBOOK and order from your Android or iPhone.
Buying Guides
Buying Guides
A lot of people tend to buy all those high tech cameras to click pictures. But almost 90% of them don't know how to use those high techs. There is a reason for such cameras having those advanced features. At Jessops you can find the best of camera guides. Whether you are a novice, beginner or advanced leveled photographer, you can find guides at Jessops matching your dexterity. Learn about the camera, about how to take quality pictures and everything else from these guides. You can even find which camera to buy based on your suitability.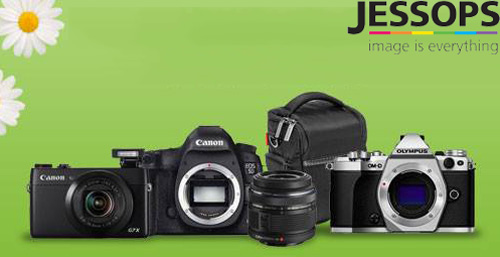 Recycling (WEEE)
Jessops isn't all about buying and providing guidance, they care about the environment too. Most people don't know what to do with used batteries. If you throw them away, then they cause pollution in the environment. They need to be treated properly before recycled and that's where Jessops is helping. If you have a lot of used batteries then put them together and bring them to a Jessops store. The people there will take care of the waste and make sure the environment is not at risk. You people help Jessops, and they in return will help save the planet.
Delivery and Returns
When you've found your perfect products, what could be better than knowing that you've got great options for getting it too! Jessops offer free Next Working Day delivery on all UK orders over £50 when ordered before 5pm, when your item is in stock. For more money saving deals and offers check out Beaverbrooks and Perfume Shopping.
They also offer pre-orders on certain items as well as notifying you when something is out of stock but is due to be back in stock again soon with their 'usually available within 10 days' policy.
While they don't deliver on Bank Holidays, Jessops do offer a Saturday delivery for items that are in stock and order before 5pm on the previous day. But do ensure their policies are checked before ordering to make sure your area is eligible for Next Day and Saturday deliveries.
If you change your mind about your purchase from Jessops, don't panic, Jessops offer a 14 day returns policy - details of which can be found online.
Customer Support
For photography fans, amateur and professional, Jessops offer a great range of help, advice and tips on their online community. If you've got questions, you can find helpful and friendly advice through their Live Chat facility.
Jessops also stock a huge range of Buying Guides online in their respective section. Choose from Digital Camera Buying Guides or tips on finding your next camera, or maybe you're after some advice that's a little more specific, for example suitable for start gazing, but Jessops will also have you covered.
Social Media Presence
Contact Us
Griffin House
Globe Park
Marlow
SL7 1EY
United Kingdom

Enquiry number - 0344 800 444
E-Mail: advice@jessops.com