---
Order any products from Jersey Plants Direct and receive free delivery with it.



---
Refer a friend to use Jersey Plants Direct and receive a £5 voucher.



---
Check out the wide range of Shrubs available with 3 for 2 offer at Jersey Plants Direct.



---
Spend more than £50 on Jersey Plants Direct to get free plants worth up to £14.99!



---
Choose big plants from Jersey Plants Direct for £4.99 which comes with either in 9cm or 3 litre pots.



---
Order spring special products from just £4.99 available at Jersey Plants Direct.



---
Send these gift vouchers as an online present to your loved one, available from £5 at Jersey Plants Direct.



---
Book 3 nights Jersey Choice Holiday package from just £299 per person using Jersey Plants Direct.
About Jersey Plant Direct
Jersey Plants Direct is one of the most well-known online order based plant nursery systems based out of Jersey. At the helm of affairs is their MD Tim who has over 30 years of experience in delivering plants and flowers from the island. All orders are taken online or by mail and the deliveries are absolutely free. The assortment of plant on offer includes perennials, shrubs, vegetable plants and seeds along with bulbs. There is also a wide variety of gardening accessories and gifts to choose from.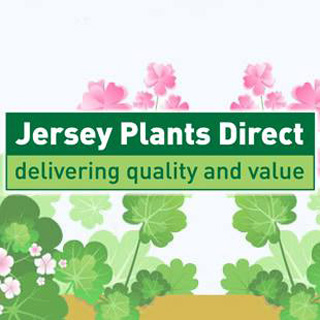 Jersey Choice, the parent company for Jersey Plants Direct, sells a range of bird care accessories and supplements, gift items and collectibles among other things. Jersey Plants Direct offers discounts and vouchers across various categories. And if you're trying to save up on discounts this season, they also have special Christmas discounts on offer! All their products are covered with the 28-day return or refund policy.
Top Categories
Different vouchers are available for plants, shrubs, fruits and vegetables. There are also special gift vouchers under the hammer. With Christmas around the corner, there are deals for the festive season too.
You can choose bedding plants by season as well as the size and plant type. You can choose from Fuchsia, Marigold and Petunia easily.
You can also buy shrubs, trees and roses. The shrubs are available for different purposes and styles, and you can get one that's reminiscent of the architectural style or one that's right for hedging.
There are also the fruits & veg plants & seeds to choose from. You can buy fruit trees or herbs, as you wish. There are a host of other accessories you might want to buy, from fertilizers to slug control products.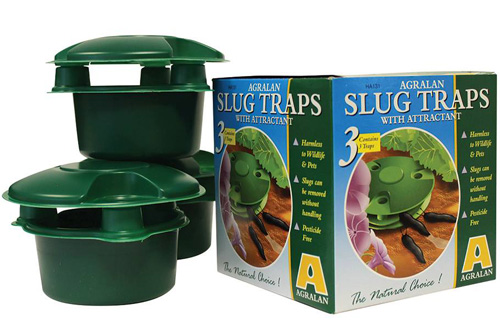 Gift Cards
There is something for everyone. Gift vouchers are available all year round whereas certain offers are just for Christmas Eve. They have personalized gifts, message cards which are delivered to the address of your choice. You can send in personalized Christmas bouquets for as less as £10.99. You can gift Pre-Planted Perennial Plants from as low as £12.99 as well. Spring pug plants like the Geranium Fire Queen can be bought for as low as £14.99.
Make your loved ones feel special this December, just send them a bouquet of flowers along with a personalized message or a gift. Delivery is free of charge and will always be on time.
Top Deals
1. 3 for the price of 2 offers on fruits and vegetables.
2. 20% discount on large offers on bedding plants.
3. 3 for the price of 2 offers on plants and shrubs.
4. Number of special offers on purchases of certain amounts.
Stay Updated With Offers
Jersey Plants Direct often offers new vouchers and discounts on a range of home & garden products depending on the season. So during autumn and winter you may find an offer on Pansies and Wallflowers whereas during spring time you may get a steal on Petunias or Begonias. There are also potted bedding plants available during summer time which are ready for planting and all you need to do is water them. Once you make a purchase of a certain amount you may also get substantial discounts on your next buy.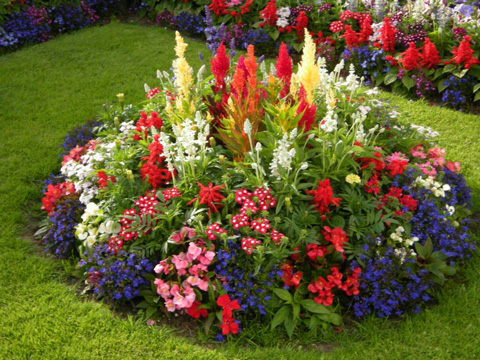 For all such kinds of promo, offers go for the offers section. Here you will find vouchers for plants, shrubs, fruits and vegetables. Most of the plants and shrubs are available under the "3 for 2" voucher. In the case of fruits and vegetables there is the same offer along with a number of other discounts for bulk buys. You can easily expect 10-20 % off on veggies in case of multi buys. All the deals are available without any compromise on quality whatsoever. For more of such deals and savings, you can also check Blooming Direct.
How To Avail Discounts
You need to choose the product you want to buy from the 'offer' section in the home page- whether it's a plant or a shrub or simply fruits and vegetables.
Just browse through the inventory of plants, shrubs of all kinds and choose your pick. The 3 for 2 offers are available in an already clubbed manner where you do not have to search for each item. To check which products have discounts watch out for yellow bookmarks on the plants with the offer written on them.
Once you hit on "buy" on a product it gets added to your basket. You can continue shopping or checkout. You are automatically informed about all the offers that you are eligible for while checking out.You get the best deals automatically applied on your whole purchase. That means instead of copying savings codes on each transaction – you get the best deal right away.
Jersey Plants Direct also has various videos and blogs uploaded on their website with details of gardening techniques and new innovations. Their YouTube channel is also pretty active and is a must visit for all budding gardeners.
The Jersey Plants YouTube channel has everything from teaching you to grow your own patio potatoes to planting autumn containers. All of the videos are informative and deal with helping you make your experience easier when it comes to handling plants.
Delivery & Returns Policy
All prices are inclusive and are delivered free of cost within the UK as well as Northern Ireland. There are absolutely no hidden extras and there is careful packaging and dispatch of all orders. Your orders reach you within time as Jersey Plants take into account all factors like bank and national holidays.
You can return the goods, if unsatisfied with or if getting it an unsatisfactory or damaged condition, within 28 days from the receipt of the product. The product can either be replaced or refunded. Orders can be cancelled as long as they are not already dispatched.
Social Media Links
Contact Information
Registered Office:
1st Floor Nelson House,
David Place,
St Helier,
Jersey, JE2 4TD
Contact No: 01534 871113