JD Williams Discount Codes April 2019
Use our JD Williams vouchers for a wide range of products and purchase them at incredibly low prices. These JD Williams discount codes expire soon, so act today and save big.
About JD Williams
With over 20 blossoming catalogue shopping brands, JD Williams are considered leaders with the UK's home shopping industry. As apart of the N Brown Group, JD Williams offer a really strong selection of clothing and products, suitable for people all ages and sizes! Focusing specifically on providing really great value for money, combined with great fitting products, JD Williams are specialists in larger sizes for women's wear.
Other groups apart of the JD Williams, and therefore N Brown Group, include household names Marisota, Fashion World, Fifty Plus and Simply Be.
Categories & Brands
Finding your products with JD Williams couldn't be simply. As you click through to the site, choose from Women's, Dresses, Shoes, Lingerie, Partywear, Nightwear and Men's departments to start your shopping with. Alternatively, you can also search for what you're looking for or view the New In section specifically. You've then also got the option to switch tabs right at the top to Home & Electricals, Kids, Gifts and Beauty, as you shop!
Some of the great fashion brands on offer at JD Williams include Joe Browns, MAGISCULPT, Clarks, Van Dal, Hush Puppies, Premier Man, Nike and Adidas.
As you shop, you'll also find you can browse by price range - just to make sure you stay on budget!
Top Deals for Extra Savings
If you're looking for a bargain, then JD Williams will definitely have something for you. From their daily deals and seasonal promotions to discounts and offers, we've pulled together the best of what's running now to help you start saving today.
Save up to 50% for 4 days only!
50% off footwear.
50% off men's.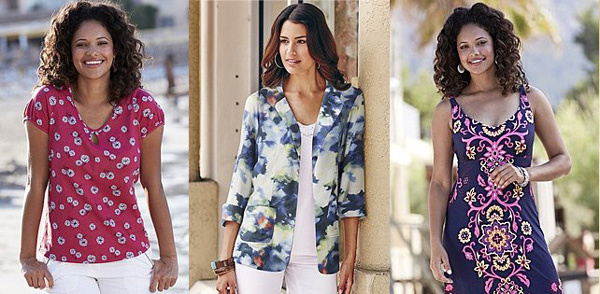 Trends
JD Williams has been helping women find fashionable clothing options for years; they understand what a woman needs to feel good about her body, and their designers can execute clothing that flatter her in the right way. Their designs take every body type into consideration as they are created, ensuring that everyone can find something that works well for them. One of the greatest things that JD Williams offers to their customers is their "Inspire Me" section. They know that there comes a time when every woman needs to change their style.
Some women need to find a more mature look; as you grow older, you will age much more gracefully if you accept it in stride. This is a company that offers designs that are professional and mature without being "old". You can still have top fashion, even if you are starting to feel that you can't wear your jeans from high school anymore or follow the same trends that teenagers are running with. They also offer inspiration for those women who just want to change things and freshen up their appearance.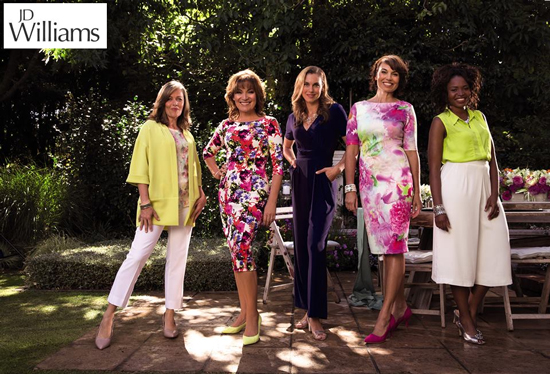 Wearing the same clothes for years gets tiring and can make you look older than you are. They have a huge collection of garments from various designers; they have swimwear, holiday clothing, occasion wear, and some of the trendiest clothes that are on the market today. To finish off your outfits, they also offer cute accessories that add that last touch you need to look well put together. In addition to clothing, they also offer well-structured and well-fit bras that will make you feel as good as you look. Why shouldn't you have great clothes that fit well, match your personality, and can show off who you are as a woman? Better yet, you can get these clothes at a great price!
How to Save Using Vouchers
Are you new to saving online with discounts and deals? Or maybe you're in need of a bit of a refresher. Whatever your case, just follow our few simple steps below and you'll soon be on your way to saving whilst you shop with JD Williams.
Click through to the JD Williams website and browse the categories or search what you're looking for.
As you shop, add the items you want to your bag.
When you think you might be done, view your bag to check that you've got everything.
Then, head straight through to the checkout.
At the checkout, enter your discount code and click 'apply'.
Before you continue, just make sure that your payment and delivery details are up to date.
Finally, submit your order and it should then be with you in no time at all.
Check out JD Williams' YouTube channel to get an idea about the huge collection it offers this season. On its channel, you will get to see a range of videos - some on the events organized, some on the season specials, some will simply tell you about caring for your products and so on. The video here speaks about the exclusive Christmas collection.
Competitions
Do you love competitions? Then you'll love JD Williams even more. Head straight to their designated competitions section of the site for your chance to win a handful of prizes every month! From huge cash prizes to gadgets, breaks and more, their competitions are not to be missed!
Customer Support
If you're looking for peace of mind as you shop, answers to a couple of questions you may have about the brand, their products or service, or maybe you just want to know a little more about how they operate? The 'Useful Information' section of the site has everything you need. From contact information, which can also be found at the end of this page, to company information and terms and conditions, JD Williams have you covered.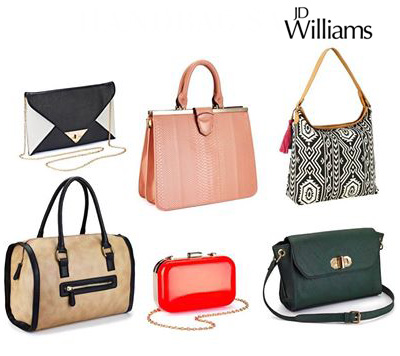 Delivery & Returns
When shopping with JD Williams, you've got a world of delivery options to choose from. From standard delivery within 3-5 days or even their latest - Sunday deliver - you can receive your items as quickly or as slowly as you'd like! For all time frames and costs, head over to the JD Williams website and find out more.
JD Williams have also made their returns process just as easy. Choose to return your item by courier or via myHermes Parcel Shop to get your refund or exchange in the way that suits you best. Find all returns information online.
Social Media Presence
You can keep up to date with all things JD Williams, plus all of their fantastic offers, deals and discounts, by following them on their social media platforms.
Contact Details
Griffin House,
40 Lever Street,
Manchester,
M60 6ES
Telephone: 0345 071 9018
Email: general.enquiries@jdwilliams.co.uk