House Trip Discount Codes July 2019
Use our House Trip vouchers for a wide range of products and purchase them at incredibly low prices. These House Trip discount codes expire soon, so act today and save big.
VoucherBin > Stores >

House Trip

:

4

Active Vouchers



---
Enjoy free delivery with House Trip promo code: Book Vacanze Romane Le Migliori Per Te From £54/night. This apartment is spacious, comfortable and cozy, located on the 3rd floor of a newly built building in the city of Rome. Book now and save with this offer at House Trip.



---
Enjoy free delivery with House Trip promo code: Book the popular Sun Bird apartment which is a sunny apartment situated on the second floor in a quiet street in Amsterdam centre. Bookings start from £111/night. Check out now!



---
Limited time House Trip discount codes: Book a 2 bedroom apartment in London city starting from £121/night at House Trip. Book and enjoy all the facilities of a luxury hotel. Check out now!



---
Save huge with House Trip vouchers: Book madison brownstone 2 bedroom duplex apartment from £158/night. This apartment serves great for families and friends accommodating up to 8 people. Book now and save big!
About House Trip
House Trip is a website focused on providing holiday homes for your vacation. You can use the website to find yourself a vacation house or rent out your own home for other people. The website was founded in 2010 by Junjun Chen and Arnaud Bertrand, as they wanted to give a bit more luxury and convenience to other fond travellers but without the price of a hotel room.
You can find holiday homes, cottages and apartments on the website from over 20,000 different destinations and over 300,000 properties. House Trip wants to add a bit more flexibility to your travelling.
You can find a large number of different types of properties on the website, meaning that there is a rental home option for families, couples and singles. Finding a perfect holiday home is not a problem on the website. The kind of available properties at the website include:
Homes to Rent – apartments, rooms, whole homes, villas, etc.
You can also add your own home on the market at the website. Registering is simple and it means your property will be listed on display. You can naturally choose when your home is available as well.
International Reach
The holiday homes available at House Trip are located in number of destinations in Europe, Asia, Africa, North America, South America and Australia. You can also select the language you want to use when viewing the website. The options are: English, French, Portuguese, German, Spanish and Italian. The currency options available include: British Pound, US Dollar, Euro and Swiss Franc.
Top Categories To Watch Out For
The House Trip website is active in promoting the opportunity for you to become a House Trip host. Other popular categories include:
Weekend and city break destinations
Family and beach holidays
Popular UK destinations
Featured Destinations
House Trip has hundreds of available destinations, but it also actively promotes some destination. This is a great idea, especially if you are open to new adventures. The promoted destinations include - France, Spain, United Kingdom, Belgium & Morocco.
Shopping Guide
It is very easy to find a suitable destination and home for your travels. House Trip allows you to view all available options during the days you select, and you can narrow down your search by adding the specifics you are after. For instance, whether you want a home with a swimming pool, Wi-Fi connection or the number of bedrooms you require. You can also view the homes just based on location or how much you are willing to pay. For similar range of travel deals and discounts, you can check our site.
Get Inspired
If you don't have a specific destination in mind, then the blog is a great place for finding inspiration and ideas. You can read more about the specific destinations, see what cool things you can do there as well as communicate with other users. This is a great way to find ideas for your next holiday. For more of such savings on your travel packages, you can also check Hotel.info.
Time to leave the busy life behind and book your perfect holiday with Housetrip. If you have an investment you can now list your property and earn huge. Start earning from the holiday rental or spare room. Planning to sell your property instead with expert valuers? House Simple discounts can be your savior. Book for a free valuation today and get a quick analysis of your property.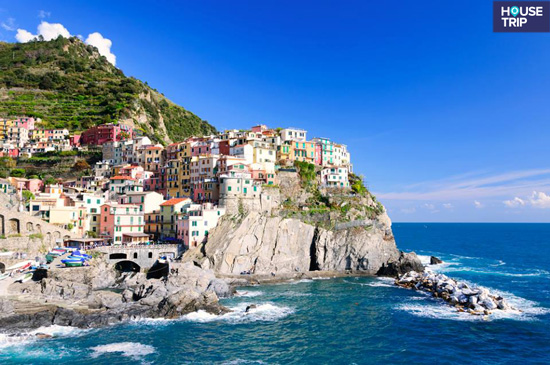 How To Save Using Vouchers
If you have a voucher for the House Trip website, then using it will be simple. Just follow the instructions on the voucher carefully before use. Go to the website and do your home selection normally. When you are doing the purchase or booking, you just need to apply the voucher code to the specific section. Once you hit apply, the discount will be included to your booking.
The website is relatively active on YouTube and the videos are definitely worth checking out. Most of them are about specific destinations or tips for using the website. You can also see great promotional offers at the website.
House Trip Mobile App
House Trip has a great mobile app available for iOS users and you can download it directly from the website or the corresponding shop, iTunes. The app is available for both guests looking for a home or hosts wishing to rent out.
You can search properties, enquire information about the specific property, shortlist properties, share your property details with others and plan your journey, as well as see what is nearby the specific property with the app. It makes travelling a lot more fun!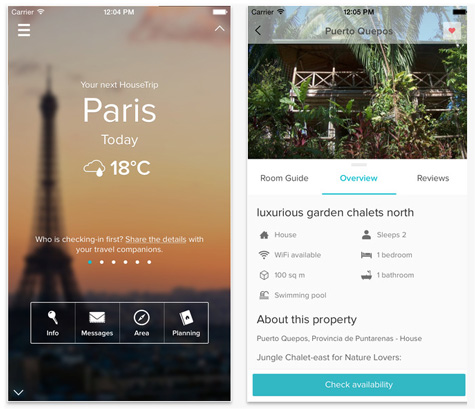 Delivery & Refund Policy
When you are booking a home at House Trip, you have a few options. When checking availability you typically have the options to either instant book (button is green) or enquire about the property. If you enquire about the property, your host will get back to you and confirm whether the home is available or not.
Once you receive a reply, you can either continue to book and submit the payment or find another property. You'll receive an e-mail confirmation which you need to have at hand when checking in.
Refund Policy
Some homes require you to pay an early deposit which is fully refunded at the end of your stay.
The cancellation policy depends on the hosts preferred choice and you need to look at the information carefully before booking. Typically you will receive only a partial refund if you cancel. This changes from 85% refund to 42.5% refund, and you are refunded less the closer you cancel to the date you were supposed to arrive. If your host cancels the booking, House Trip will find a suitable new property for you in the location.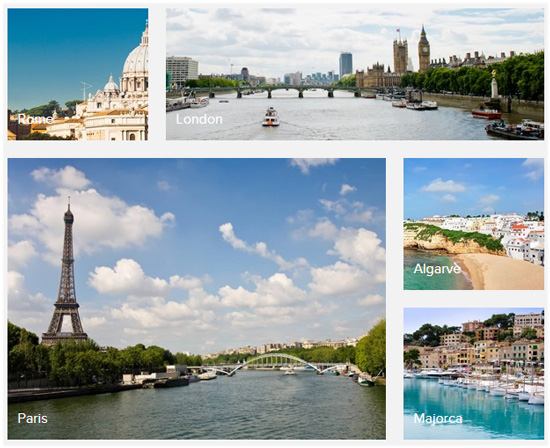 Customer Support
House Trip has plenty of information available for both guests and hosts. You can contact their customer support through the website and also read the frequently asked question section for more information.
There are helpful guides available for helping you book the property and prepare for the check in. It's a good idea to read them carefully before you make a booking.
Social Media Links
House Trip is very active company on social media. If you want to stay on top of the latest news, take part in competitions and find out more about travelling, then it is a good idea to check the company's social media platforms. You can find House Trip from these platforms:
Communities
The House Trip blog is a great place to get involved with the community. You can talk to other travellers there and find ideas for your own holiday.
Contact House Trip
5th Floor, Corinthian House
279 Tottenham Court Road
London
W1T 7RJ
A contact form is also available on the website.